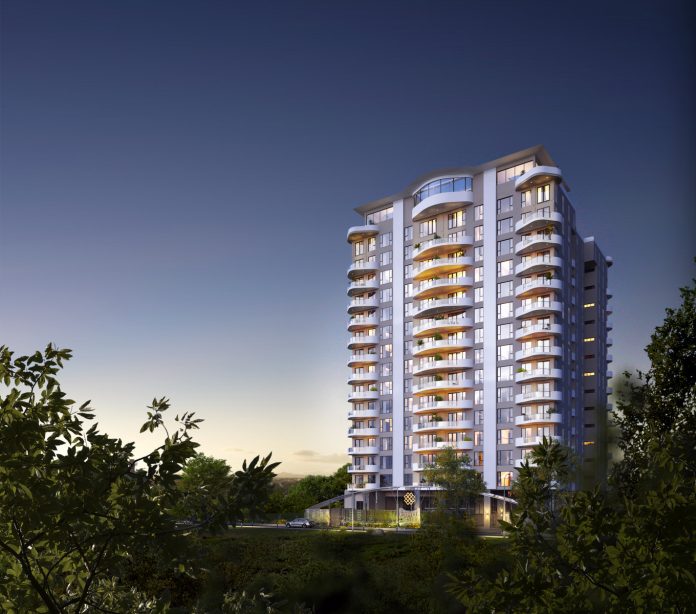 A mixture of retail, leisure and residential development within one building. All naturally lit and ventilated giving an interesting scheme of 10 residential floors over 2 retail floors with a top floor of communal facilities. That sums up Nairobi's latest sensation – Capital M Apartments, located in Westlands.
Designed by prominent Nairobi architectural house Beglin Woods, Capital M plans to enter into the largely untapped Airbnb business travel market. Airbnb is a home-sharing service that is quietly taking root in Kenya especially at the coast as owners open up their homes to mostly tourists who want a home away from home kind of accommodation.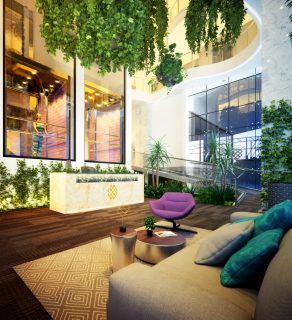 For business travellers, their uptake of Airbnb is still low as many still prefer the finest hotel rooms which guarantee daily clean beddings, a bar or a gym and conference facilities. However, Capital M – which will have 110 apartments and penthouses – has set the bar high in the residential property market and will have a conference centre, concierge services and a cafe. Residents can also play indoor squash, swim or lounge at a rooftop pool or roof garden. The roof garden also insulates the building from heat and keeps it cool. It also has a business lounge.
The high-rise property is set to compete with hotels such as Crowne Plaza, Radisson Blu and Villa Rosa Kempinski for business.
Aram Laloui, the director at Zana Group, who are the marketers of the property, said its location makes it attractive to business travellers. "Airbnb has high numbers of users and Capital M wants to leverage these travellers to attract higher rental income for property owners,'' said Mr Laloui.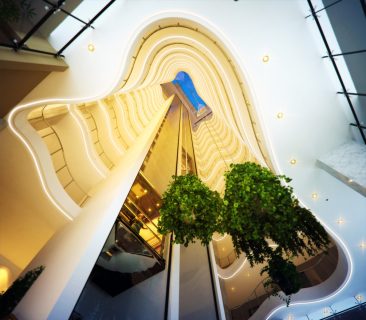 Their one-bedroom apartments are seen as the ultimate residences for the young and rich and will cost Sh14.25 million while a penthouse goes for Sh40 million. Mr Laloui said currently a traveller staying in an Airbnb listed house pays between Sh11,000 to Sh20,000 a night in Westlands for one and two bedroomed units respectively.
The property, set to be completed in 2018, will also target frequent travellers to Nairobi who want a permanent base.
The developers behind Capital M are Fedha Group who built Fedha Plaza and Executive Residency by Best Western.
Award Winning
The developers, Fedha Group, are among Kenyan companies that won global accolades during the Africa & Arabia Property Awards in Dubai. The awards are a chapter of the larger International Property Awards that celebrate the highest levels of achievement by companies operating in all sectors of the property and real estate industry.
The International Property Awards are open to residential and commercial property professionals from around the globe.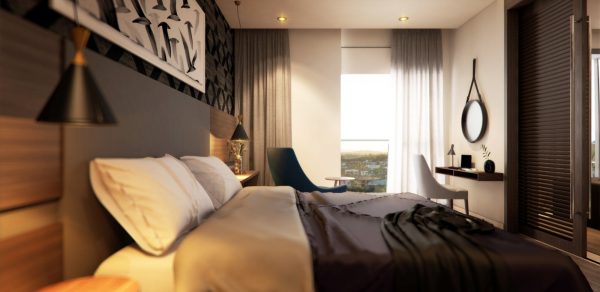 According to the organizers, the awards are split into regions covering Africa, Asia Pacific, Arabia, Canada, Caribbean, Central & South America, Europe, UK and USA. Participants enter at their relevant national level and are judged by a highly experienced team of professionals who cover the whole range of property disciplines. Companies selected as winners are then invited to attend a glittering awards dinner for each region and have the right to use the prestigious logo in their marketing.
The highest-scoring winners from each region are automatically entered into the overall International Awards, which ultimately determine the world's finest property companies.
The property won in the Residential High-Rise Development category. It also won in Best Development Marketing, recognizing the efforts of the Zana Group. – Compiled from Business Daily and internet sources.
Project Team
Architects: Beglin Woods
Quantity Surveyors: Integrated YMR Partnership
Engineers: Sutherland Engineers in assoc. with Gill Consult, Engplan
Interiors: Source Interior
Project Management: Mentor Management
Main Contractor: Ark Construction Ltd
Subcontractors:
East Africa Infrastructure Services Ltd
Hotpoint Appliances Limited
Urban Green Consultants
Elevation World Ltd
Hydrobuild Ltd