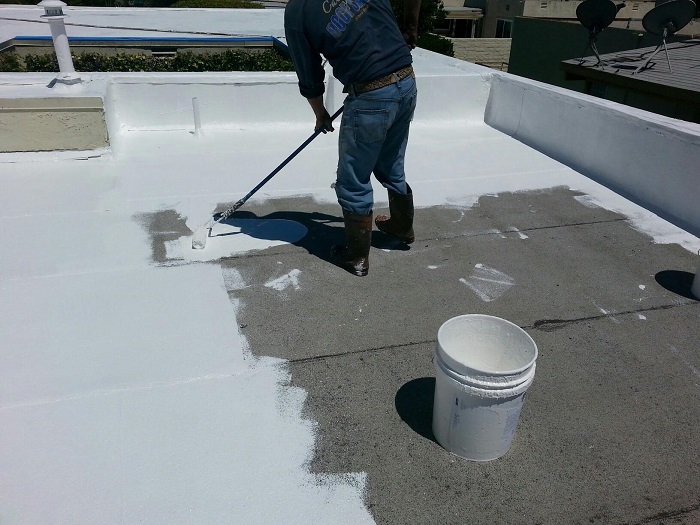 A roof is one of the most difficult constructions in a house or building. Every surface demands a different knowledge. According to Auke Langstraat the Sales Manager at Liquid rubber Europe a supplier of a range of environmentally friendly liquid rubber coatings that can be applied in all kind of situations from the Netherlands, you have to know the exact construction before sealing it. Usually when you waterproof a roof, you also have to be aware of what you are sealing in. In many situations the right insulation and damp-proofing should be done before applying a roof sealant.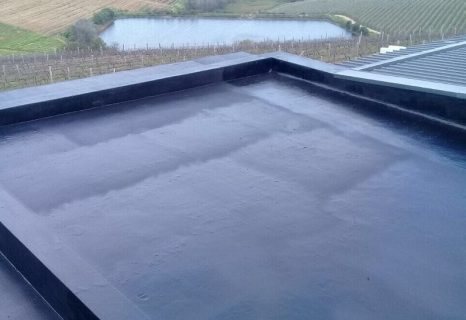 Choosing the right roof sealant, whether the choice is being made by a DIY enthusiast or a construction professional, may be complicated, but getting factors like UV and weather resistance wrong can have grave consequences; because according to Claude Nassif the Managing Director at Energy Zone in Dubai, flexibility and sufficient elongation to accommodate for structural movement and thermal shock, reliable waterproofing properties, and high solar reflectance and emittance to reduce internal heat are very important if the work is to be well-done.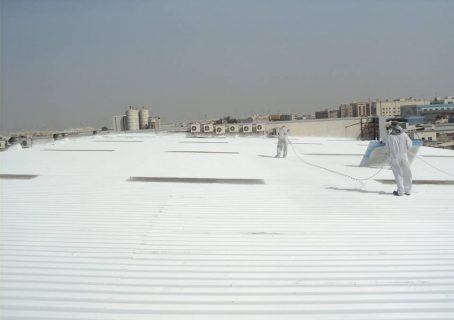 Correct sealant application involves a diverse set of properties being understood by the specifier or purchaser, including cohesion, adhesion, reactivity, curability, movement capability, elasticity, stress resistance, climatic stability, flammability, and cost, to mention only a few. Therefore according to Eduard Gavilán of Tecnopol a leading European manufacturer of liquid membranes for waterproofing purposes from Spain, it is very important to have a trained application team which can take care of site conditions, application parameters and safety as per the project requirements.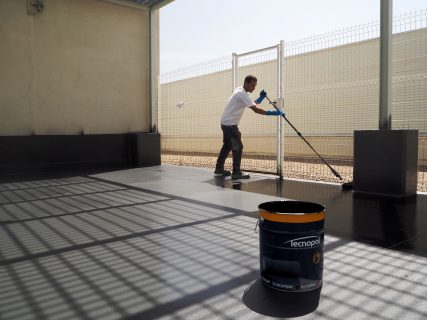 Liquid rubber coatings
The quality Liquid rubber coatings of is unequaled, the application is easy and the protection is sustainable. It also has the following properties:
waterproof, vaportight, air barrier and gastight.
strong, seamless and fully adherent to the surface.
perfect adhesion on light wet surfaces.
environmentally friendly and contains no VOC's or other toxics.
high elasticity (up to 900%!).
sustainable.
resistant against large temperature fluctuations (-40 °C to +160 °C).
Polysulfide Sealants
Polysulfide sealants have been used for a very long time; they are elastomeric in nature. They are a bit more expensive compared to other options, but they have excellent resistance to weather exposure, allowing for a long life of about 20 years before cracking occurs. It also has longer curing periods. Preferably, this type of sealant would generally be applied over primed surfaces.
Silicone Sealants
Silicone is another commonly used option for roof coating. It possesses a wide range of formulations. These include: acetoxy-cure formulations, which are generally the cheapest, and oxime-cure formulations which are more expensive. Acetoxy roof sealants are not suited for metal surfaces due to corrosion, but they are able to resist discoloring which may occur from the UV exposure. Oxime-cure silicones are well suited for metals; they provide better adhesion, and resist different weather conditions, but they cannot resist discoloring after UV exposure. Silicone Sealants are not a good choice for areas that have substrates that release heat and oil, because they tend to weaken their adhesion.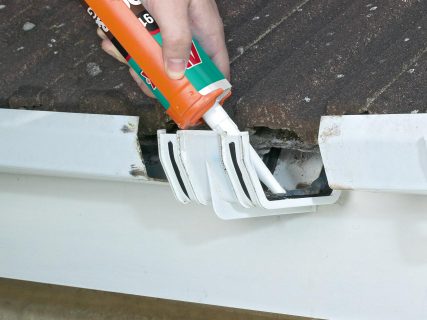 According to Mr. Abdelhalim who is the Area Export Manager at Akkim a manufacturer of acrylic, polyurethane, bitumen and silicon based roof joint filling products from Turkey; appropriate products should be selected according to the application area and surface material. For proper application, users should remove the old joint filler, dust, moisture and oil. After application, the drying time and weather conditions should be taken into account and the application should be completely cured.
Akkim also manufactures Waterproofing Polyurea and Membrane System for ınsulation of roofs.
Polyether Sealants
Polyether roof coatings are moisture-cure, and are more durable compared to the other roof sealant options. They have a good rate of adhesion, and can be applied in colder conditions without compromising the material. They have good weather resistance, are environmentally friendly, and are highly OSHA complaint. They are easy to apply, fast curing, and normally last for 20 to 30 years when applied properly.
According to Michael Berg the National Sales and Marketing Manager of Den Braven Sealants South Africa, the sealants need to be fit for purpose; therefore, consideration needs to be given on type of substrates the products need to adhere to, as well as weather and climatic conditions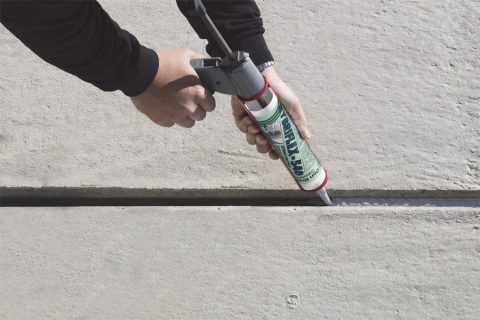 Polyurethane coatings
These types of coatings are solvent based and come in either aliphatic or aromatic types. The aromatic type is less UV stable than aliphatic. The coating has high abrasion resistance characteristics. It is therefore preferred in areas where there is high foot traffic on the roof or places that experience hailstorms.
According to Rustom Saleh of Rust-Oleum a producer of special coatings for roofs, metals, cladding, floors and walls from the Netherlands; when it comes to choosing the right roof coating manufacturer, it is very important to compare products. Some sealants are better for certain jobs compared to others hence understanding and choosing the best applications will improve the life of whichever roof coating you choose.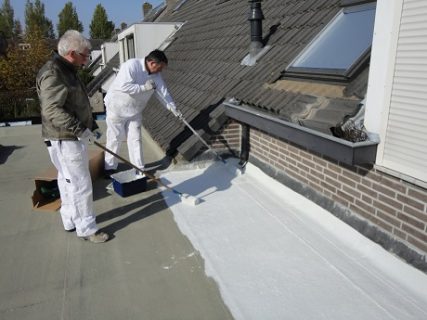 "By paying close attention to the options, you will be able to choose the material that best meets your needs," he adds. For instance, Rust-Oleum suggests that,  when the roof is made out of metal, Noxyde is a unique product:
Waterproof
Water-based
200% elastic
Anti corrosive
Single component
C5M certified
10 years guarantee
Whilst when the roof is made out of concrete, Dacfill is a roof coat product and also unique in its kind:
Water-based
Waterproof
400% elastic
Single component
(in combi with primer 44HS) applicable on Asbestos
10 years guarantee
Mrs. Heidi Masters of Alcolin a leading manufacturer and supplier of a wide range of adhesives, sealants and DIY products for general and specialized applications from South Africa, reiterates that, every application and construction site is different with unique challenges; therefore, cost versus price should also be taken into account before selecting a particular roof coating.

However, Mr. Michael Garbrah,  of  Plus World Roofing a roof specialist and consulting company in Nigeria mentions that they emphasize on the latest technologies using Hydroseal Waterproofing systems with a team of highly experienced workforce to guarantee a water-tight roof.
Contact our contributors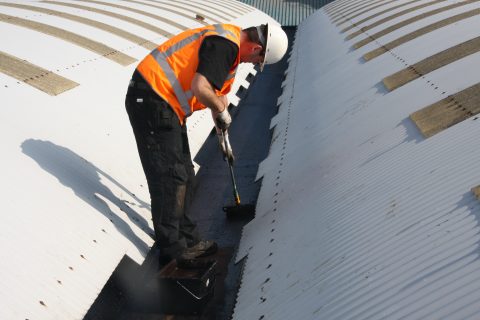 (Netherlands)
(Netherlands)
(Spain)
South Africa
Nigeria
Turkey
South Africa
UAE