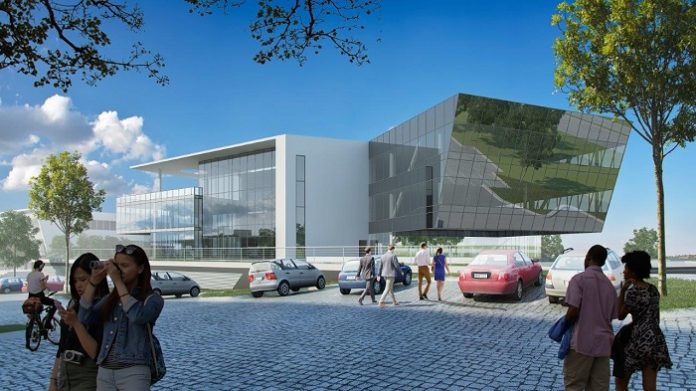 Construction of Accenture's new Southern Africa offices has kicked off. This initiative is part of its expansion strategy in Africa.
Accenture will be relocating from its current offices in Woodmead to a new 3 875 m² facility, in Waterfall City. In the new building, Accenture has endorsed the application of the very best in sustainability and urban design principles, adapted and attuned to the 'changing needs of a continent on the move.'
Also Read; US$ 3m commercial property set to be constructed in Nairobi
"Waterfall is increasingly becoming the hub of consulting and professional firms in Gauteng. As we continue to grow and develop the Waterfall precinct, it is heartening to see that such top caliber companies share and endorse our vision. We are on an ambitious and industry-leading journey of informed urban evolution and it is exciting to see how many high-profile organizations are eager to be part of it," Attacq interim CEO Melt Hamman said.
The commercial developers- Attacq partnered with accomplished property developers Zenprop to bring the innovative new Accenture office to Waterfall.
Waterfall City is South Africa's largest urban concept development designed to provide everything expected of a world-class, modern city. Accenture's commitment to technological advancement and innovation as driving tools for growth and development mirrors Attacq's own commitment to leveraging technology to usher in a new era of modern African cities.
About Zenprop
Zenprop is one of the largest property investment and development companies in South Africa. Founded in 1998, it has a track record for excellence, and has earned the reputation of 'best-of-breed' developer from its industry peers. Its property portfolio comprises a formidable mix of prime core investments – retail, offices, industrial and warehousing, and hospitality.
Similar Posts: