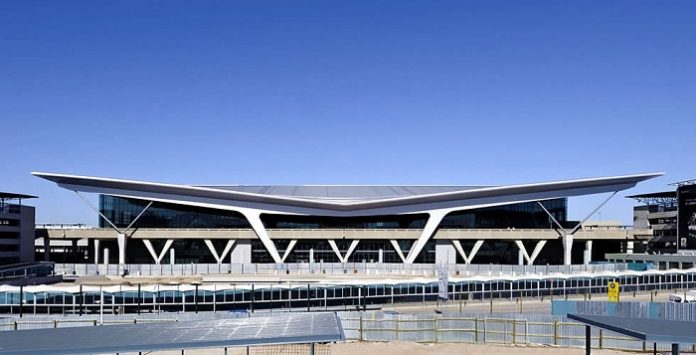 The Department of Environmental Affairs (DEA) has granted the final approval for the construction of the new, realigned runway at the Cape Town International Airport (CTIA). The approval comes after the conclusion of the DEA's appeals process regarding the project.
This is a US $319.8m programme, which will allow the airport to operate aircrafts with wingspans of 65m or more, such as the Airbus A380 Superjumbo.
"The CTIA team has worked long and hard to get us to this point," highlighted CTIA senior manager corporate affairs Deidre Davids. "We have gone out of our way to engage interested and affected parties and today we celebrate. Nevertheless remain committed to being a responsible developer upholding all environmental and other requirements. Part of being a responsible developer is to be most mindful of the current water situation crisis in Cape Town when we construct."
"This project is about growth, not only for the airport and the network of Airports Company of South Africa, but also for the region as a whole," she added. "Cape Town has every reason to celebrate. We wish to take this opportunity to thank the industry, especially the airlines, the City and Province and the communities of Cape Town for their ongoing support."
Also read: South Africa: Cape Town airport set for upgrade
The project will involve the realignment of the airport's primary runway, as well as the construction of parallel and rapid exit taxiways. However, the new runway will be constructed to international specifications and have a length of 3, 500m. The project is intended to increase air access to Cape Town and to the Western Cape province and allow air passenger and cargo traffic to grow, thereby increasing tourism and economic growth.
A number of the project's processes, such as detailed design, still have to be concluded. Should they all be finished on schedule, the building of the runway will start next year. The Airports Company of South Africa (ACSA) will inform the DEA a minimum of 14 days before the start of construction.
CTIA is one of nine airports owned and operated by ACSA. Together, these account for more than 80% of South Africa's commercial air travel, and they make the company the biggest airport operator in Africa.