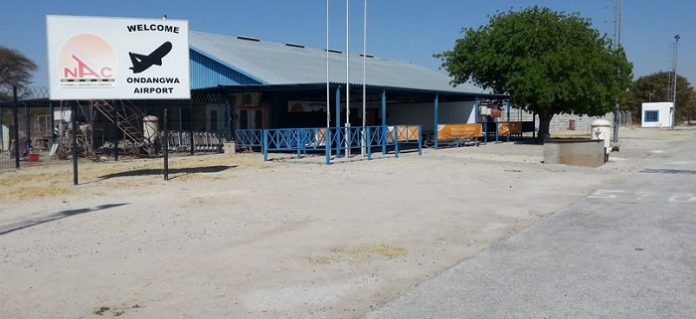 The Namibian Airports Company (NAC) is set to repair broken tiles at Ondangwa Airport. The current airport status has been an eyesore for people making use of the airport.
According to Nankelo Amupadhi, NAC spokesperson, an investigation will determine the cause of the airport's current status and enable management to undertake the necessary corrective measures.
Besides, since the completion of the terminal building, NAC has experienced several problems with the tiles used. However, in order to manage the situation, NAC has commissioned an independent audit to determine the cause of the airport's problems.
The Ondangwa Airport begun to fall apart two years after NAC had revamped the terminal building and the runway at a cost of US $7.1m.
Also read: Namibia to upgrade Walvis Airport at US$17m
The contractor
Infact, according to Amupadhi, the passenger terminal building was subjected to revamp to improve the services offered at the airport. Chinese Quindao Construction company executed the rehabilitation after they were awarded the tender in 2013 ahead of nine companies.
Moreover, shortly after the revamp the front part of the airport terminal was already cordoned off to warn travelers of the damaged tiles. The tiles were peeling off which lead to some tiles being removed completely.
"The area cordoned off is simply to warn the traveling public about the tiles that were damaged and need replacement, so that anyone walking there does not get injured," clarified Amupadhi.
Meanwhile, NAC has apologized to travelers for the inconvenience and appealed for patience while they correct the defects. Calle Schlettwein, the Finance Minister also expressed concern about the state of the Ondangwa Airport's tiles back in 2017.
In 2015 President Hage Geingob was optimistic the new terminal and runway will establish a new benchmark of functional efficiency and operational safety for airports in Namibia. "It exemplifies our intent as a nation to build world-class infrastructure. I have no doubt that this terminal will fulfill the our expectations and make us all very proud," said President Geingob during the official inauguration of the new terminal.