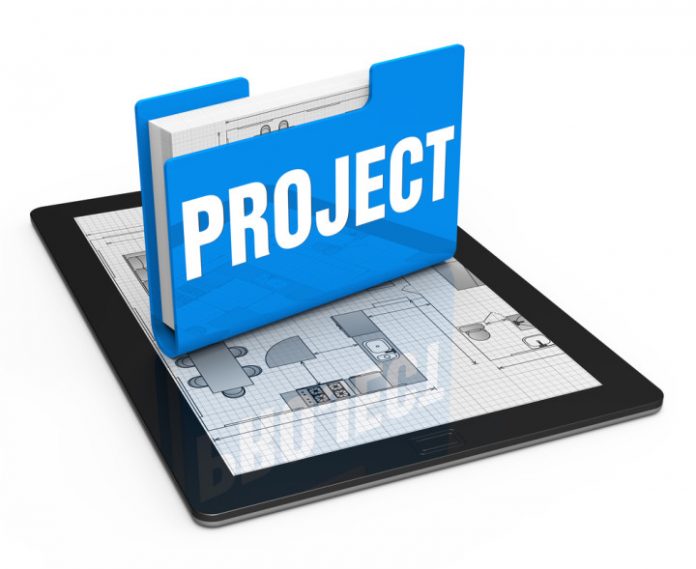 Construction project management (CPM) is a specific application of PM discipline for construction project types that include agricultural, residential, commercial, institutional, industrial, heavy civil and environmental. The construction project manager specify objectives and plans, maximize resource efficiency, implement various operations, and develop communication and mechanisms, among others.
Although the technology, institutions, and/or processes are different, CPM has many similarities in the management of projects in other domains and industries such as aerospace, pharmaceutical and software sectors. For instance, construction projects are required to reach an objective at a given schedule, budget and quality.
In the same way, CPM also benefits in utilizing applications and tools that automate administration tasks, simplify estimating and billing, facilitate planning and scheduling, manage workload assignments, centralize document management, and promote real-time communication and issues resolution. Below are seven PM software that are valuable in completing construction projects.
1. Candy

Candy consists of integrated and highly scalable modules for estimating, planning, forecasting, cash flow, on site valuations and Earned Value Management.  Seamless integration of analytical estimating and critical path planning generates estimate forecasts and cash flows, while the Valuations and Earned Value modules track and monitor progress and performance of the contract for the contractor. The Candy estimating and project control solution is an essential software application for the estimation, management and planning of all construction projects, from estimating through to tender award to final account.
At the office or on site, Candy helps streamline construction related processes, providing the accuracy of increased productivity required by construction professionals to improve margins, minimize risk and deliver on time.
2. BuildSmart
BuidSmart is a web-based ERP construction accounting system, comprising of integrated procurement, accounting and payroll with a host of value added features catering for the specific needs of contracting companies, including real-time contract and activity costs from ledger transactions with dynamic reporting for detailed analysis of contract activity kpi's.
BuildSmart comprises of full operational functionality with real-time costing and reporting throughout the complete construction process and lifecycle.
BuildSmart comprises of:
complete procure to payment cycle from the updated resource allowable list from the estimate in Candy by contract activity including complete procurement reporting.
Payroll with labour costing.
management and required statuary reporting.
plant and equipment management maintenance with costs and reporting.
stores, stock and yard stock management
subcontract management costs and payments.
In essence, CCS provides the complete construction enterprise solution through having adopted a "best-of-breed" approach by integrating the essential elements of budgetary or allowable control with operations management and cost accounting to provide contractors with real time, reliable accurate ledger and activity costs.
3. CoConstruct
CoConstruct is a highly rated custom builder and remodeler software. It is a web-based and mobile project software for custom builders, remodelers and design-build firms, designed to help coordinate with your team, communicate with clients and trade partners, and control the chaos of custom building.The selections function makes change orders a breeze. It has a calendar feature that helps coordinate schedules and make sure deadlines are met. The comments section enables users to inform anyone involved in real time regarding updates, and many other features. Pricing plan starts at $99 per month. CoConstruct was founded in 2005.
4. GenieBelt
GenieBelt is an online construction project management software. It was designed and created by construction industry professionals who have become frustrated in having to tackle the same problems in every project. With the help of modern technology, cloud computing, and mobile apps, the software is enabling its users to quickly and effectively collaborate to regain control of their projects, save time and costs, and deliver satisfaction to its customers.
5. Procore
Procore is a cloud-based CPM software designed specifically for the construction industry by Procore Technologies. It is designed to use the latest web technologies to provide a simple but secure cloud-based application. It can manage multiple projects, invite unlimited collaborators, and lets users monitor progress across devices. It is full of features including a change order system and a drawing management tool. It offers a simple flat-rate annual pricing depending on how the software will be used.
6. WorkflowMax
WorkflowMax is a cloud-based worklow and job management software delivered as Software-as-a-Service. It is an end-to-end PM solution that has tools for leads, quotes, timesheets, job management, and invoicing. Pricing is at a convenient user per month basis, so it is easy to scale depending on the company's business load. It is ideal for architects, building and construction professionals, surveyors and engineers, among others. It is an integrated workflow and PM toolkit that works well with Xero accounting software.
7. GanttPRO
GanttPRO differs from all other tools in the list in its core approach – it is based on Gantt charts. That's why it offers efficient solutions for all those who want to create and manage visually appealing projects and tasks what makes it a perfect choice for tasks and deadline management during the whole construction cycle.
Moreover, GanttPRO offers plenty of other features. It gives opportunities to work with resource workload and calendars, manage budget, and collaborate with the entire team. With this Web-based software, managers and team members can share their charts without limits with anyone with the help of a public URL. Pricing plans go from monthly to annual. There is a free trial.