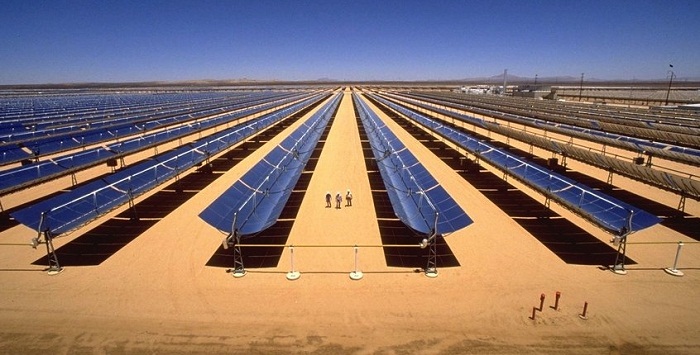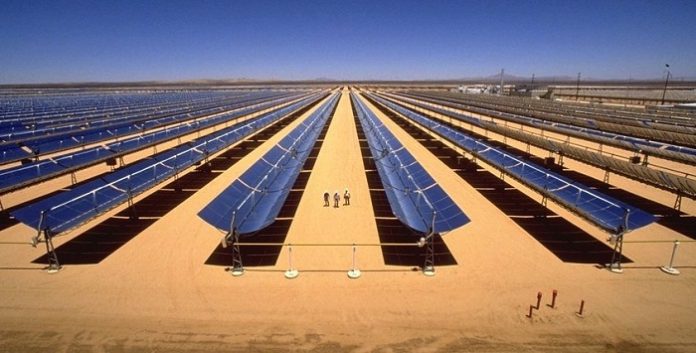 South Africa's Energy Minister Jeff Radebe, recently officiated the opening of the 100MW Xina Solar One concentrating solar power plant (CSP) near Pofadder, in the Northern Cape. According to Radebe the project is a major milestone in a country still heavily dependent on fossil fuels.
Xina Solar One, located near the city of Pofadder, is owned by a consortium between Abengoa, the Industrial Development Corporation, the Public Investment Corporation and the Xina Community Trust.
Also read:Denmark to help finance 100MW of Ethiopian wind power
It uses cylindrical-parabolic collector technology and a thermal storage system with molten salts that can store the needed energy for a further 5.5-hour supply. The facility has now been producing electricity for over nine months at full load. Its output is enough for over 95,000 local homes and mitigates around 348,000 tonnes of carbon dioxide (CO2) annually.
Abengoa owns a 40% stake in the project and is its largest shareholder. Its partners are South Africa-based development finance group Industrial Development Corp,IDC, the Public Investment Corporation,PIC and the Xina Community Trust, with each of them holding a 20% interest. Xina Solar One is the country's first CSP plant designed to operate on the basis of the so-called "energy sale windows" detailed in an electricity calendar. Production at the plant is aligned to that calendar and will be bought by local utility Eskom for 20 years.
Power generating plants
This is the Spanish firm's third solar thermal power generating facility in South Africa after the 100MW KaXu Solar One, which has been operating since 2015, and the 50MW Khi Solar One park, generating power since early 2016.
The 300 ha solar thermal plant,  became fully operational on August 1 last year. It follows the successful launch of two other solar thermal plants in the Northern Cape, Kaxu Solar One and Khi Solar One.
The US $743m Xina Solar One project will supply clean electricity to State-owned Eskom under a 20-year power purchase agreement.