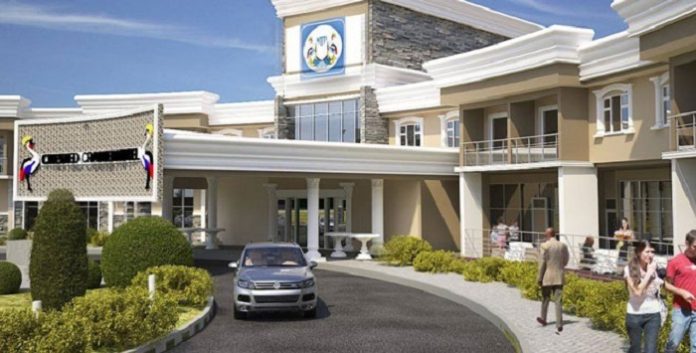 The reconstruction process of the Uganda Hotel Tourism and Training Institute (UHTTI) also known as the Crested Crane Hotel in Jinja, Uganda has begun. This is with the hope of skilling the tourism sector's labor force to meet world class standards.
Also Read: BON Hotels to construct another hotel in Uganda
ROKO Construction Ltd, the company behind the project confirmed the reports and said that after reconstruction the new building will now have 50 bedrooms.
Hotel and a tourism centre
The project which is just the first phase, will consist of a hotel and a tourism centre. It will cost US $6.8m and will be funded by the World Bank.
Permanent Secretary in the Tourism Ministry Doreen Katusiime commented and said that the enhanced and better equipped Tourism and Training Institute will come in handy as it will help to bridge the skills gap that had stressed the tourism sector in Uganda for years.
"Today marks a new beginning as we usher into an institution that produces highly qualified and competent Human Resource for the Hospitality Industry" ,Patricia Sempa,  the Board chairperson said.
ROKO Construction Limited is a self-sufficient company in the majority of construction disciplines and provides employment for an average of 1800 people. They place great emphasis on training its technicians and craftsmen to produce an exceptionally high standard of workmanship.
Materials are produced locally and from the Preferential Trade Area wherever possible, and imports are facilitated by ROKO's association with the SAI Trading Company in Europe.