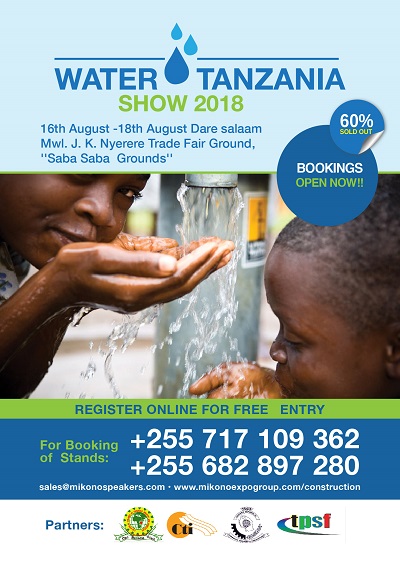 Water Tanzania is the premier show for the water technology and solutions that forms part of Dar Construction Expo 2018 that attracts over 2000+ buyers, decision makers, professionals and end-users.
Water Tanzania provides a platform for companies involved in water treatment, transmission and distribution to meet decision makers and industry professionals in Tanzania and beyond.
Water Tanzania show is attended by over 2000+ decision makers, industry experts, professionals and consumers from Tanzania and East Africa region.
Exhibit at Water Tanzania and tap into Tanzania's billion-dollar water technology market! Contact us today at [email protected]