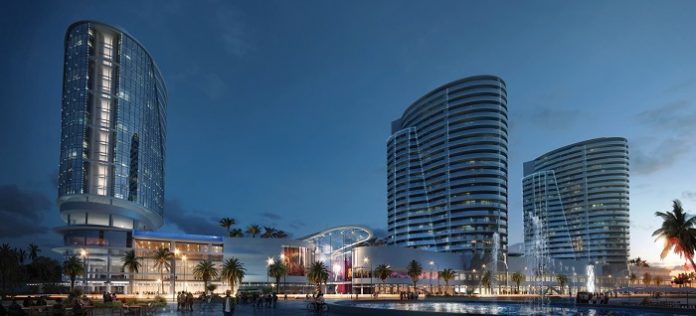 Cape Town in South Africa has maintained the biggest share of planned hotel development, this is according to The W Hospitality Group which released its latest pipeline report for 2018, detailing the development status of hotels across Africa.
The report, based on data recorded by 41 international and regional contributors,shows  pipeline activity of just over 76,000 rooms in 418 hotels, a 14% increase on the 2017 pipeline.
Also Read: Two new hotels to be constructed in Kwazulu-Natal South Africa
To be included in this report, Africa-based chains need to operate in more than one country on the continent, and the international chains in more than one country globally. It therefore does not include hotel chains which are domestic,operate in one country only.
In addition, the deals need to be legally-binding management, franchise or other agreements (some of the chains are owner-operators) which state the intention of the parties to open a hotel at a date in the future. Deals at the stage of an MOU which are "hoped-for" (whether or not are under construction), are not included.
Biggest share of planned hotel development
According to South African regional data, Cape Town retains the biggest share of planned hotel development in South Africa despite showing a decrease in total planned rooms.
Cape Town has 25% of the South African development pipeline, with 1,063 rooms in six hotels. Durban now has 16% with 697 rooms in five hotels, an increase of 40% in terms of total rooms on last year.
Pretoria has 11% of the pipeline with 463 rooms in three hotels. Johannesburg has only 10% of the pipeline with 432 rooms in four hotels and Umhlanga has 7% of the pipeline with 298 rooms in two hotels.
Compared to last year, the data indicates that development is slowing in Cape Town and Pretoria, with the number of planned rooms down 22% and 28% respectively. By contrast, Durban, Johannesburg and Umhlanga are seeing growth of 40%, 23% and 113% respectively.
"While Cape Town continues to offer great opportunities for hotel investment, it is exciting to see new hotel construction projects all over South Africa, in places such as: Addo, Ballito, Boschendaal, Hermanus, Kruger, Malelane, Mossel Bay, Nelspruit, Paarl, Polokwane, Port Elizabeth, Rosebank, St. Francis, Stellenbosch, Tsitsikama and Umfolozi," said W Hospitality Group's MD, Trevor Ward.
W Hospitality Group specializes in the provision of advisory services to the hotel, tourism and leisure industries, providing a full range of services to their clients who have investments in the sector, or who are looking to enter through development, acquisition or other means.