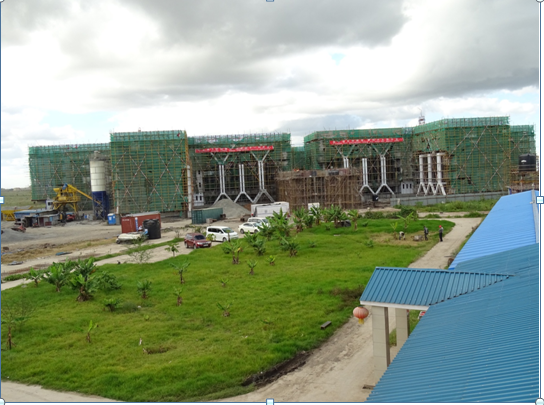 Some projects are complex by their very nature. Indeed, designing and implementing a building project within a busy airport and in close proximity to the flight path of landing aircraft can be a challenging job considering the numerous limitations and strict regulations that must be adhered to in order to guarantee security and safety.
But when Edon Consultants International Limited won the tender to design and oversee the construction of Barabara Plaza, a building earmarked to house the various roads agencies in Kenya, it saw an opportunity to reaffirm its standing as a leading architectural firm. Instead of being intimidated by the scope of the project and the challenges it posed, Edon set out on a mission to deliver an icon.
Edon, which was established in 1982 by veteran Kenyan Architect Jerry Ndong, has proved to be one of the leading architectural and project management firms in the country. The firm has a rich history of designing and overseeing key projects, a few of which include all the stations of the Standard Gauge Railway, KenGen Parking Silo, Stima Sacco and Rosslyn Garden among others.
The Barabara Plaza project
Due to extensive experience in executing projects of varying magnitude, Edon was upbeat on the Barabara Plaza project, more so considering that it brought together different players in the same sector with different ideas and also the fact that it was being executed in a security sensitive area (the building is nearly directly under the path of planes landing at Kenya's busiest airport – Jomo Kenyatta International Airport.
"The project is located in a security sensitive area where strict regulations must be adhered to. This makes it challenging but also exciting to undertake," says Richard Nakhulo, Architect at Edon Consultants. He adds that being within airport precincts, the project must be implemented in line with strict conditions set out by the Kenya Civil Aviation Authority (KCAA), which coincidentally recently built its headquarters practically next door.
Despite these restrictions (which include limitation on the height of the building to a maximum of 20 meters, no reflective glasses, extreme care with solar panels, specific trees for landscaping and security considerations), Edon went on to design an impressive building that not only meets these conditions but also satisfies the needs of the seven roads agencies that will be housed within the complex.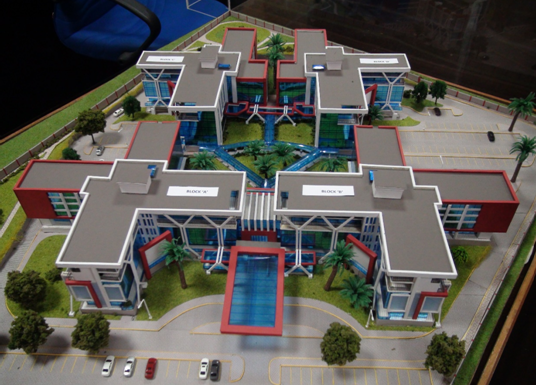 Agencies to be housed
The agencies to be housed here are Kenya National Highways Authority (KeNHA), Kenya Rural Roads Authority (KeRRA), Kenya Urban Roads Authority (KURA), Kenya Roads Board (KRB) and Engineers Board of Kenya (EBK). The idea behind housing them under one roof was informed by the need to harmonize their activities and to address a myriad other challenges that they are facing in their current locations especially pertaining to space.
Barabara Plaza sits on a nine-acre piece of land. China National Aero-Technology International Engineering Corporation/AVIC are the main contractors. The project is being funded by the World Bank and is earmarked for completion before the end of this year.
Construction works
According to Nakhulo, the works consist of erection of a four-block, five-storey office complex with a gross floor area of 35,000 square metres consisting of lower ground floors, suspended floors, external works and associated engineering service works as well as a conference facility housing a 500-seater auditorium. "We have made the complex spacious enough to ensure that every agency is able to discharge its mandate without any constraints," he explains.
Apart from the four office blocks, the complex comes with various common facilities that include cafeteria, meeting rooms, gym, aerobics, day care, clinic, prayer rooms, photocopy bureau among many others. Being in the airport vicinity, the project comes with intricate security features that include secure fencing for the entire parcel of land, security lighting and video monitoring of the external spaces among others.
Other utilities of the complex include water supply, drainage, waste management, electricity and communication facilities. The complex also comes with ample parking that include open air public parking, open air parking shaded from the sun and limited concealed parking, all amounting to 550 parking slots.
Special focus
Edon has put special focus on aesthetics to ensure the complex, which can been seen clearly from Mombasa Road, stands out in terms of architectural beauty. Apart from the choice of colour, specifically the red façade, the building has masonry walls and glass curtain walls with the external works comprising hard and soft landscaping.
"We have exploited non-reflective glass and other features to bring out the aesthetics bearing in mind the limitations by KCAA and the fact that this is a building for mainly engineers," notes Nakhulo.
Although the team implementing the project has been working to deliver it on schedule and on budget, there is a likelihood of slight variations due to some challenges experienced. In particular, the team was affected by the prolonged electioneering period in the country and a few adjustments on design particularly in the interior finishes. "However, implementation has been fairly good because we have a team working in cohesion," the architect concludes.
Project Team
Architects & Project Managers – Edon Consultants International Ltd.
Civil & Structural Engineers – CAS Consultants Ltd.
Quantity Surveyors – Songa Ogoda and Associates Ltd.
Mechanical and Electrical Engineers – Feradon Associates
Environmental and Social Impact Assessors – E-Cue Associates Ltd.
Main Contractor – China National Aero-Technology International Engineering Corporation (CATIC)/AVIC