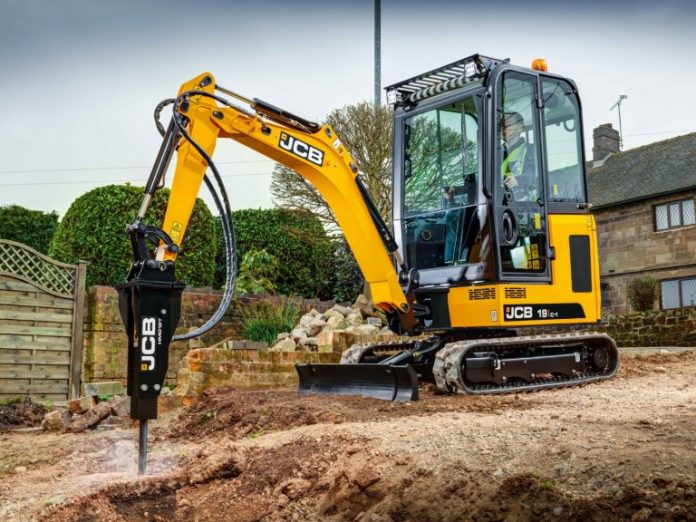 JCB has introduced two new compact excavators with rental-ready common design the company says the common design is focused on increased durability for the rental market.
The new 18Z-1 has an operating weight of 3,856 pounds and is JCB's first zero tails wing model in the 1-2 ton excavator size class. The 19C-1 is a 4,211-pound conventional tails wing machine.
JCB North America president of product and direct sales, Steve Fox, said that both new machines are more durable and require less maintenance than competing 1-2 ton compact excavators.
Features
They feature all-steel bodies, protection for hydraulic rams and hoses, 500-hour greasing intervals and a swing-out counterweight for full access to the engine bay. There's also a separate service access door for daily checks.
"The JCB 18Z-1 and 19C-1 compact excavators are designed to exceed the requirements of the most demanding construction and rental customers. They get the job done, they're cheaper to operate and they represent a better return on your investment over the life of the machine."  said Fox in a statement.
New undercarriage design with updated dozer blade
Both machines sit on the same new undercarriage which JCB says provides extended component life over previous models. The new undercarriage features an updated idler design that improves ride quality and reduces track stalling in loose material.
The new undercarriage also includes a redesigned dozer blade that features easy-to-install dozer wings and is available with standard arms or long-reach arms for digging close to the machine.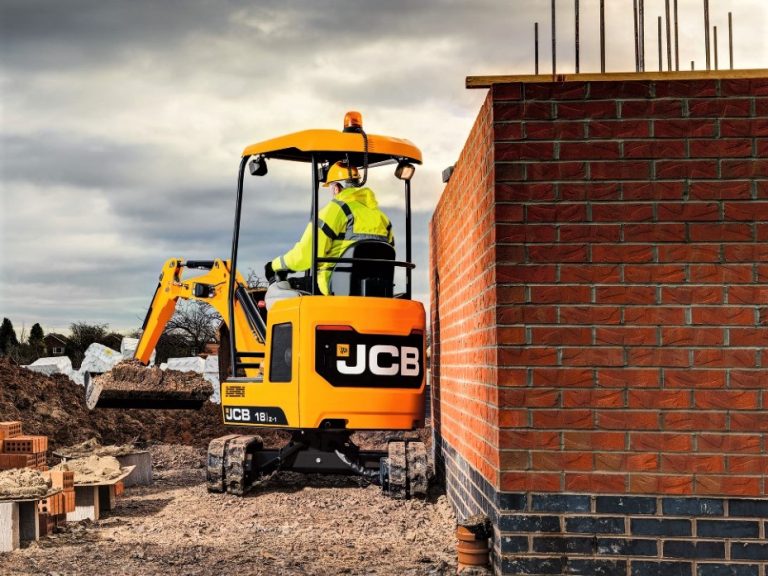 Tie-down points have been built into the frame and are positioned to avoid damage to the rubber tracks.The rubber tracks found on each machine have also been improved with a new design. Steel tracks are an available option.
 Boom and dipper design
JCB says both machines feature a new four-plate boom and dipper design with two dipper arm lengths available: 3 feet, 1 inch and 3 feet, 7 inches
The main boom is 5 feet, 11 inches and features a top-mounted ram to protect the hydraulic cylinder. A wide range of attachment brands can be used with each machine.
 Larger new cab
JCB says the cabs on the 18Z-1 and 19C-1 provide more interior space with increased leg and shoulder room over previous and competing models. The seating position within the cab has been improved to provide better all-around visibility to the job site.