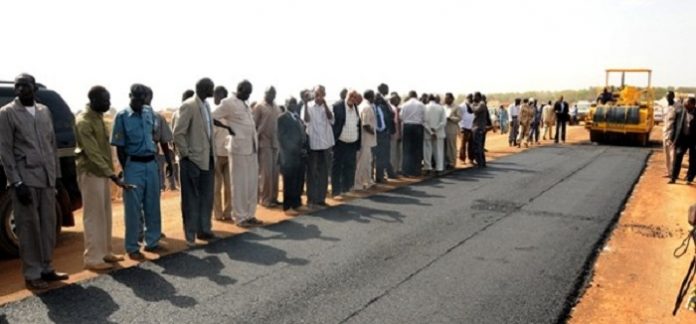 Sudan's National Roads and Bridges Corporation and El Juneid Company have signed a contract for the construction of the Nierteti-Rokoro-Tarny-Tabit road in Darfur. The 90 km road project will be implemented within a period not exceeding 30 months.
Sudan's Second Vice-President, Hasabo Abdelrahman, said at the signing ceremony in Khartoum that the road is to encourage agriculture and farmers to facilitate production, productivity and marketing process to provide security, attract investment, investors and develop tourism.
Also read: Kenya-South Sudan road construction gets funding from World Bank
The contract was signed by the National Roads and Bridges Corporation and El Juneid Roads and Bridges Company, in presence of the Minister of Transport, Roads and Bridges, Makawi Mohamed Awad, and a number of ministers, officials, political and executive leaders of Central Darfur.
Abdelrahman renewed the state support for the programmes, projects and plans of the Ministry of Roads and Bridges, which aims to achieve development and basic infrastructure in the country.
About Darfur Highway
Transport in Sudan during the early 1990s included an extensive rail road system that served the more important populated areas except in the far south, a meager road network (very little of which consisted of all-weather roads), a natural inland waterway the Nile River and its tributaries and a national airline that provided both international and domestic service.
Complementing this infrastructure was Port Sudan, a major deep-water port on the Red Sea, and a small but modern national merchant marine. Additionally, a pipeline transporting petroleum products extended from the port to Khartoum.