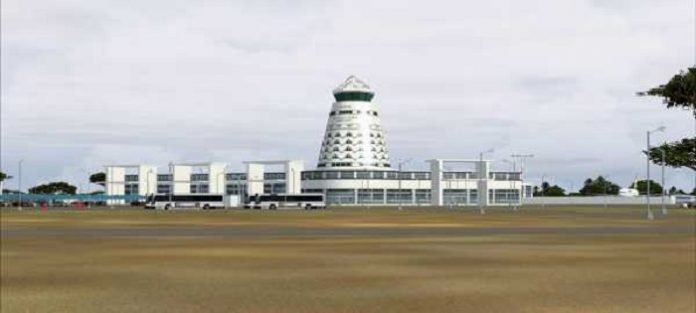 Zimbabwe President Emmerson Mnangagwa has commissioned the US $153m Robert Gabriel Mugabe International Airport upgrading and rehabilitation project, as his government aims to modernizes the country's infrastructure to meet world standards.
The project includes expansion of the international terminal building and aprons, installation of 4 new air bridges, a secondary radar system, construction of a VVIP pavilion, an airfield ground lighting system and communication systems.
According to President Emmerson, the project is anticipated to take three years to complete and brings with it employment opportunities for the citizens. The upgrade is being funded through a concessionary loan from China Exim Bank unlocked when he visited China in April.
Also read: Zimbabwe signs a loan agreement for the expansion of the Robert Gabriel Mugabe International Airport
Economic development
China Jiangsu International Economic Technical Cooperation Corporation (CJIETCC), the firm behind the successful upgrading of Victoria Falls International Airport completed in 2016, will be the contractor for the project.
The President added that the upgrading and rehabilitation of the airport was a catalyst to economic development.
"It supports the broader national aspirations towards transport and infrastructure network in the country, as we endeavor to provide enablers to fully industrialize and modernize the economy," he said.
"The ongoing refurbishment and retooling of the railway sector by the National Railways of Zimbabwe (NRZ) will complement the upgrading of airports and road constructions, as well as convergence with the modernisation of our border posts for the overall benefit of trade, industry, business and travellers alike," he added.
Modern infrastructure, President Mnangagwa said, was a key enabler for industrialisation, human development and economic growth.
"To this end, airports are the basic physical structure needed for any modern society, enterprise or economy to function efficiently. It facilitates movement of goods and natural persons, tourists and investors, among others," he said
Job creation
"It is most pleasing that this project will create employment opportunities for women and youths, among others, during its implementation, as well as trigger demand for various raw materials, thereby improving capacity utilization in our local industry," said the president.
"Upon completion, this project is expected to boost the current positive growth and transformation trends in trade and tourism. Further, it will facilitate trade in agricultural produce, minerals and other products with China, the Far East and Europe through enhanced air connectivity in line with existing air service agreements and the envisaged growth of every sector of our economy." he added.
RGM International Airport has an annual combined passenger handling capacity of 2.5 million people and the upgrade is expected to see the figure shooting to six million.
The number of airlines visiting Zimbabwe is also expected to increase. President Mnangagwa said implementation of the project should be accompanied by complementing developments in the entire aviation sector.