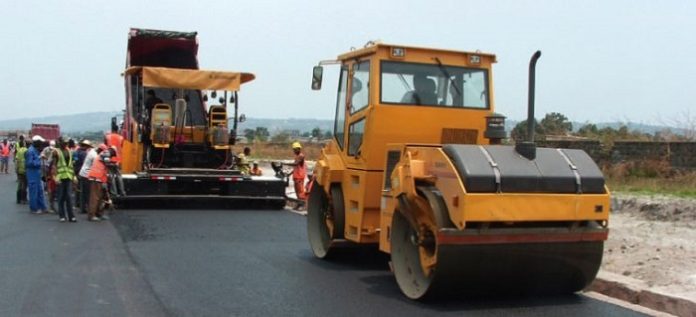 The government of Zimbabwe is engaging a new contractor from China, Anhui Foreign Economic Construction Group Limited (AFECC), for the dualisation of the Harare-Beitbridge and Harare-Chirundu highways after it withdrew the tender awarded to an Austrian company, Geiger International.
The development follows a Cabinet directive made in March instructing the Ministry of Transport and Infrastructural Development to begin the process of terminating the contract with Geiger after interminable delays in project implementation.
During his five-day State visit to China recently, President Mnangagwa said the government had withdrawn Geiger's tender because of endless delays. Transport and Infrastructural Development Minister, Dr Joram Gumbo cancelled the Geiger tender deal after having lack of construction activity along the country's busiest highway that links Zimbabwe, South Africa and several other countries.
Cancelled agreement
"Government cancelled the agreement between Geiger International after two years of waiting and there was no proof of funding or any activity that was tangible on the dualisation between Beitbridge-Harare-Chirundu Road," said Dr Gumbo.
"After the cancellation, Cabinet in its own wisdom looked at the urgency of that road project and decided that we consider the second bidder for that project. The second bidder is a company called Anhui Foreign Economic Construction Group Limited, AFECC, a Chinese company," he added.
Furthermore, Dr Gumbo said that two meetings have been held so far between his ministry and AFECC, with Government seeking a firm commitment from the company that it will complete the project.
"At the moment, negotiations are going on well with AFECC, he said. They have been providing the information that we are requesting and they are also asking questions, which we are providing answers to. All I can say is that there is progress between ourselves and the second bidder and we are hoping to conclude our discussions very soon," he said.
Rehabilitation cost
Dr Gumbo added that Japan also extended a US $21m grant to Zimbabwe for the improvement of steep gradients on the Makuti-Chirundu section of the North-South Corridor. This, he said, will reduce the final cost of rehabilitating the Harare-Chirundu section of the corridor.
Also read: Harare-Beitbridge road dualisation under threat
"The Japanese Government availed a grant of US $21 m for the rehabilitation and improvement of the Makuti escarpment. This will cover 6.5 km and will aid in improving navigation. It will also reduce the final cost of rehabilitating the Harare-Chirundu section of the corridor," said Dr Gumbo.
AFECC constructed the Zimbabwe National Defence College and Longcheng Plaza in Harare, and the Golden Peacock Hotel in Mutare and intends to put up a hotel and conference centre in Victoria Falls.