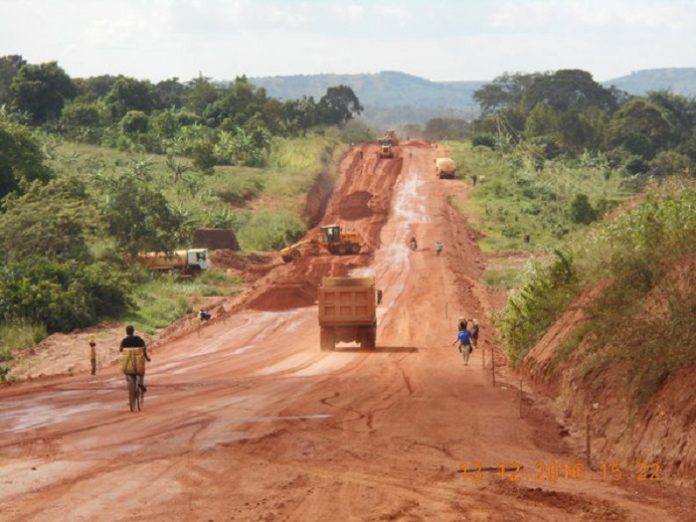 Through its Nairobi office AECOM an Integrated infrastructure delivery company, secures major infrastructure contracts in East Africa. This forms part of a concerted strategy to target transportation, water, and power projects in Ethiopia, Uganda, Rwanda, Tanzania, and Kenya.
A major advantage for AECOM in the region is its ability to leverage its international expertise and experience on the continent, according to Boni Chileshe, Managing Director for East Africa.
"There is not a single project delivered in Kenya that does not deploy at least three different teams." These include ongoing contracts for the Kenya Electricity Generating Company (KenGen), which involves collaboration between Kenya, New Zealand, and the US, with local support from South Africa.
Another transmission-line project is being carried with the assistance of AECOM in Montreal, Canada, again with local support. The Nairobi office is also involved with a civil-structure assessment project that includes AECOM experts from South Africa, Kenya, Germany and the US.
"We always deliver projects using different teams. We are probably the most internationally-aware AECOM office in terms of how we collaborate and provide integrated delivery," Chileshe reveals.
Project-management expertise is also provided by AECOM India, which has extensive construction-supervision experience that can be tapped into by regions such as East Africa, where these skill sets are not as well-entrenched.
The East Africa office is also collaborating with AECOM UK on a biomass energy project. "We are collaborating to secure the commission of a 400 km, six-lane Mombasa-Nairobi Motorway, in conjunction with our transport team.
This draws on the relevant expertise from Kenya, the UK, and South Africa. Other transport-related pursuits include the design of the Likoni Cable mass-transit system, running from Mombasa Island to the mainland.
Chileshe explains that AECOM's strategy for East Africa focuses on three main sectors, namely transportation, power, and water.
"Infrastructure such as roads, airports, and railways is the one area where the bulk of the governments in East Africa are directing their capex spend. A lot of gravel roads need to be upgraded to tarmac, while at least three airports a year are being developed at present. Hence this is a significant focus area."
In terms of power, Chileshe points out that while East Africa has 280 million people, less than 27% have access to a reliable electricity supply. The mega projects involved here are some of the biggest in the world, such as the 1,743 km long transmission line from Zambia to Kenya, the feasibility for which was carried out by AECOM, with expertise provided by Montreal. AECOM  is now looking at positioning itself for the planned transmission line linking to Ethiopia to Egypt via Sudan.
Water distribution and sanitation are as important to the ongoing development of East Africa, which accordingly runs parallel to the focus on transportation and power.
Another growing market is real estate, with a focus on 'smart' cities and mixed-use projects. Growth here is less dramatic, but is still aligned with the development of the region in general, as well as AECOM's overarching diversification and expansion strategy.
Commenting on funding models for infrastructure development in Africa, Chileshe highlights that these have been based predominantly on aid from financial institutions such as the African Development Bank and the World Bank. However, a quarter of all funding is still derived from China, along with a mix of other international players.
"The fact that such funding is often tied to sovereign guarantees and national debt means that ultimately it is unsustainable, as a lot of countries have now built up such a high debt burden that they cannot afford to borrow more," Chileshe stresses. This has resulted in a shift towards alternative funding, particularly Public Private Partnerships(PPPs).
There is also a move towards Engineering, Procurement, and Construction (EPC) contracts, which has seen AECOM begin to align itself with some suitably qualified and experienced contractors capable of undertaking such complex integrated projects.
Another strategy is to identify suitable funders and developers that, in turn, take AECOM on-board as owner engineer or technical consultant. However, even here the infrastructure development process can be stymied by the long waiting period for the necessary government approvals and permits.
Since his appointment in September 2016, Chileshe has forged a close working relationship with the Kenyan government. "My main aim is to position AECOM as being able to plug any infrastructure gap that may exist, given our breadth of global experience and expertise. Our next step is to secure a range of major projects so as to give us the necessary critical mass to be cost-competitive in East Africa," Chileshe concludes.