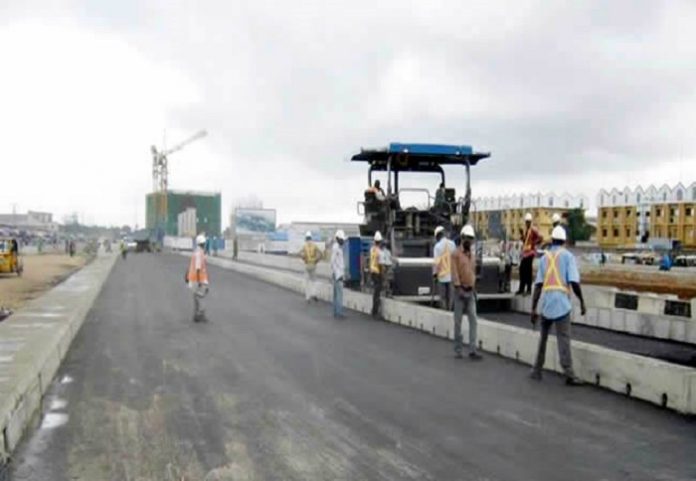 The Nigerian Ports Authority (NPA), has announced that, the Apapa-Wharf Road will be ready this September. According to the NPA Managing Director, Ms Hadiza Usman, the 2km which is currently under reconstruction will be completed and opened to motorists by the end of September 2018.
According to Ms Hadiza, the NPA and Federal Ministry of Power, Works and Housing will develop a mechanism for funding all reconstruction and rehabilitation of ports' access roads. She added that the government had also approved the commencement of reconstruction of Tin-Can Island Port access road to Mile and the contractor would start work any moment.
Also read: Reconstruction deadline for Apapa road project, Nigeria set
Electronic gate system
The managing director also said that the Apapa Port had been illuminated for 24-hour port operations, noting that the authority was working toward an electronic gate system to stop touting within the port environment.
Usman noted that NPA had put in place an aggressive monitoring mechanism, adding that the authority visited the site from time to time to check the progress and any bottleneck within the construction area.
About Nigerian Ports Authority
The Nigerian Ports Authority (NPA) is a Federal Government agency that governs and operates the ports of Nigeria. The major ports include; the Lagos Port Complex and Tin Can Island Port in Lagos State, Calabar Port, Delta Ports, Rivers Port and Onne Port in Rivers State.
Their operations are carried out under the supervision of the Federal Ministry of Transportation and in affiliation with other government agencies. The Head Office of the Nigerian Ports Authority is located at 26/28 Marina, Lagos.
Ms Hadiza Usman also said the NPA is working closely with the Federal Ministry of Power, Works and Housing to rehabilitate all ports' access roads in the country to ensure a level playing field and to also facilitate trade.