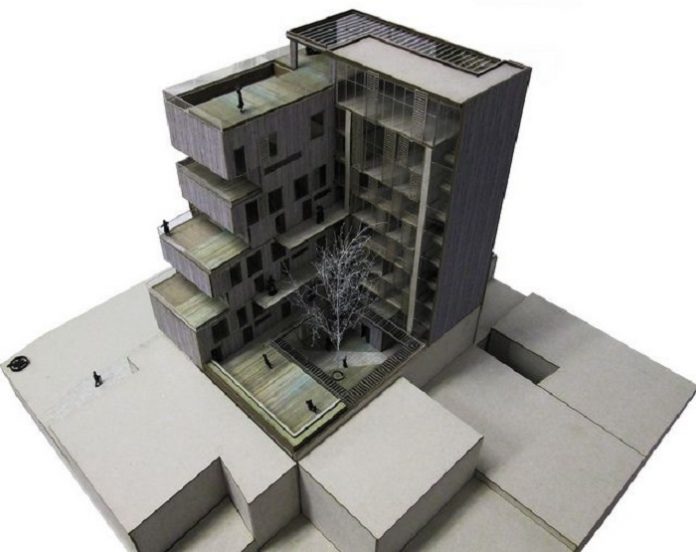 Corobrik is aware of the need for BIM content and has introduced the very latest (Building Information Modelling) BIM files which can be downloaded from the website by architects and other property development professionals.
Corobrik Commercial Director, Musa Shangase, said that the introduction of this ground-breaking technology and software which had completely revolutionised how buildings are designed and planned in Europe and America correlates with Corobrik's focus on technology and the ever-changing building landscape.
Leading brickmaker in South Africa
"As the leading brickmaker in South Africa, Corobrik is proud to be the only brickmaker in Africa to introduce BIM to its clients.  BIM will give architects an added tool to streamline the design process."
It is compatible with software used by architects (such as Archicad, Revit etc.). "The architects transfer the BIM content while they are working. These files are embedded in their models and specify the products to be used. The importance of this is that, when specifying products, they can immediately see its effects on available space, style and decor, technical requirements. For example, they can see the exact result of a specific choice of facebrick," he says.
Digital representations of all physical and functional characteristics of a new design
Put simply, BIM brings together digital representations of all physical and functional characteristics of a new design.  The output of this process is the Building Information Model, which is essentially a digital description of every aspect of a building expressed in the form of a building model which is available to all working on the project.
According to Shangase, this level of digital collaboration has a significant impact throughout the entire lifecycle of a building – stretching from earliest conception to demolition.
Up until now, the major decision making has taken place in silos with break downs in communication leading to significant delays and even the evoking of expensive punitive clauses on late delivery of major construction projects.
Design and modelling
Design and modelling takes place in one particular 'silo' with the end result passed on either in 2D CAD, paper or pdf format. An often disjointed process of discussion, changes and approvals involving a number of different parties then follows with the ever-present risk of omissions and misunderstandings. These can often lead to significant delays and disagreements on site during the construction phase.
Using the BIM model
"Using the BIM model, there is less chance of construction coming to a halt while key parties resolve their differences. They would have been collaborating on a shared model and, as it developed, working together to identify and eliminate any conflicts (referring to discussion and to model design conflicts). This evens out work flow, minimises stoppages and rebuilds and reduces wastage. This can only lead to improved productivity and cost savings and enables both contractors and sub-contractors to work together to deliver a project within budget and on time," he points out.
BIM can also simplify the downstream management, operation and maintenance of a completed building. Prior to commissioning, defects can be identified and rectified. Further down the line, renovations and extensions can be synchronised with the initial structure both technically and aesthetically.
Base figures will also be available for future improvements in water and electricity consumption and the implementation of new energy and water saving systems as these become available.
"As the leading brickmaker in South Africa, Corobrik is proud to be the only brickmaker in South Africa to introduce BIM to its clients.  BIM will give architects an added tool to streamline the design process."