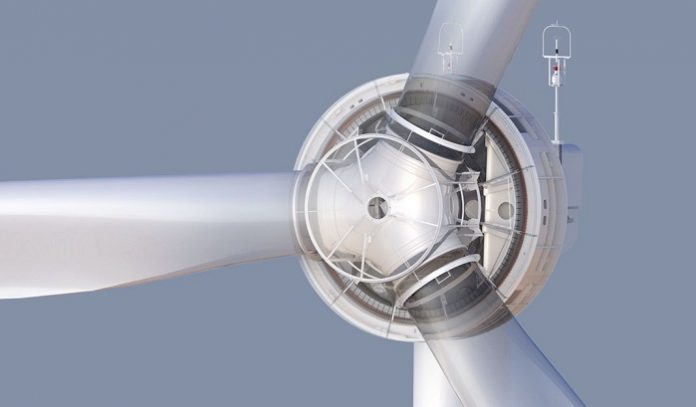 ENERCON is developing two new types of converters for its 3 megawatt platform (EP3). E-126 EP3 and E-138 EP3 which are designed for sites with moderate and low winds respectively, and are scheduled to go into production in late 2018 and late 2019.
As well as promising much improved performance and efficiency, the two new converters will benefit from optimized processes for production, transport and logistics, and installation.
Challenges facing converter technology
The machines are ENERCON's response to new challenges facing converter technology in the important 3 MW segment. "We are increasing overall performance significantly", says Arno Hildebrand, Director of System Engineering at ENERCON's research and development arm, WRD. The greater efficiency will come mainly from an increase in swept area and in nominal power.
The E-126 EP3 will have a rotor diameter of 127 metres and a nominal power of 3.5 MW, and is being designed for sites with moderate wind conditions in Class IIA (IEC). The E-138 EP3 will also have a nominal power of 3.5 MW, but with a rotor diameter of 138 metres it is intended for use at low-wind sites in Class IIIA (IEC).
"At sites with moderate wind speeds of 8.0 m/s at hub height, the yield of the new E-126 EP3 will therefore be more than 13 percent higher than that of our existing E-115 model", says Hildebrand. Annual energy yields of more than 14.5 million kilowatt hours (kWh) are forecast for a typical Wind Class IIA site with speeds of 8.0 m/s at a hub height of 135 metres.
ENERCON's EP3 portfolio
As for the E-138 EP3 – a completely new type of converter and the first low-wind turbine to feature in ENERCON's EP3 portfolio, the developers calculate that, at a typical low-wind site with average speeds of 7.0 m/s at a hub height of 131 metres, annual energy yields in excess of 13.2 million kWh can be achieved.
Not only that, but the two converter types will be consistently streamlined for efficiency. Every single process – from production to transport and logistics, installation and commissioning – will be optimized. The E-126 EP3 and E-138 EP3 will be available with a choice of hybrid or tubular steel towers with hub heights of between 81 and 160 metres. Installation of the E-126 EP3 prototype is scheduled for as early as the third quarter of 2018; it will enter series production later that year. ENERCON plans to erect the E-138 EP3 prototype in the fourth quarter of 2018, and then introduce a few pre-series machines in 2019 before full production begins towards the end of 2019.
About ENERCON
As one of the world's leading companies in the wind energy industry, ENERCON innovations have been setting new standards in technological design for more than 30 years.