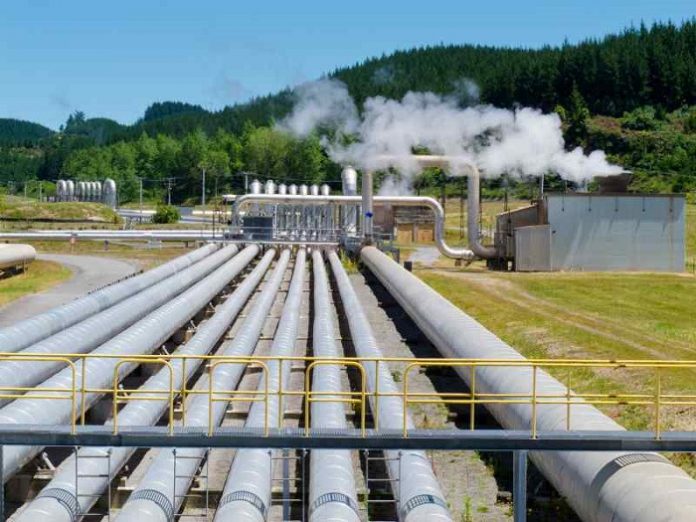 A feasibility study is set to be conducted on Tulu Moye Geothermal project in Ethiopia by TM Geothermal Operations Private Limited Company (TMGO). This is after it was given the green light by The US Trade and Development Agency (USTDA)
Thomas R. Hardy, USTDA's director of congressional and public affairs confirmed the reports and said that their support towards Ethiopia's project will help promote energy diversification and improve access to affordable and reliable electricity in the region.
"USTDA is pleased to support this important project which will foster energy diversification and improve access to affordable and reliable electricity in Ethiopia," said Thomas R.
Also Read: Mozambique to carry feasibility study on 100MW solar photovoltaic plant
The feasibility study
The feasibility study will also create opportunities for U.S. companies in Ethiopia's growing geothermal sector.
Delphos International, an American firm will conduct the study since it has expertise in supporting power sector development and financing from its work across 35 countries.
"By enabling TMGO to progress technical, environmental, legal, and financial work streams for the Tulu Moye geothermal project, USTDA's study is a key component to its success," Chief executive officer of TMGO, Darrell Boyd, commented.
Tulu Moye geothermal project
Managing director of Delphos International, Slav Gatchev, added: "Delphos and its leading US subcontractors look forward to delivering a bankable package to the grantee so that this landmark project may move forward expeditiously."
In December 2017, Ethiopian Electric Power signed implementation agreements and power purchase agreements allowing the private sector to develop the Corbetti and Tulu Moye geothermal projects.