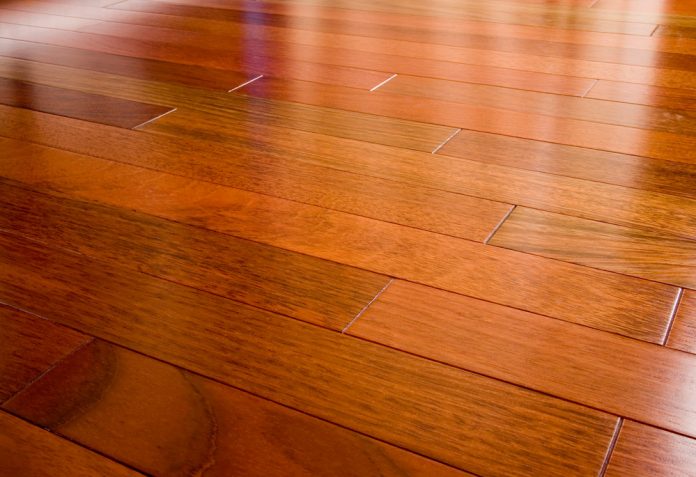 Flooring is one of the most durable, affordable structural and aesthetic parts of a home.With as much foot traffic floors get, they can wear down if not treated carefully thus the more reason why flooring is also important in a house both in maintenance and increase in value of the home.
When choosing a flooring manufacturer that's right for you, it's important to consider things like how long the manufacturer has been in business, type and style of flooring products. The following are the largest Flooring manufacturers in the world.
Mohawk flooring company
Mohawk is the world's largest flooring company that creates products to enhance residential and commercial spaces around the world and has an extensive selection of brands such as Pergio,Unilin, Quick-Step and moreunder its name offering flooring options in 30+ categories and both hardwood and laminate products.
Mohawk was established in 1992 and by the year 2000 the company managed to proveits competence by completing twelve soft surface acquisitions, earning them rank as the leading ceramic provider in North America and added international manufacturing operations by Dal-Tile acquisition.
Mohawk's vertically integrated manufacturing and distribution processes provide competitive advantages in the production of carpet, rugs, ceramic tile, laminate, wood, stone and vinyl flooring.Mohawk has invested almost US $5 bn in nine acquisitions and approximately US $1.5 bn in capital expenditures to create innovative products enhance efficiencies and expand capacities.
The company delivers a record of US $8.1 bn annual sales, growing approximately by 10% on a constant exchange rate basis. Their strong performance was the result of an aggressive growth strategy that the company began since establishment.
2. Armstrong World Industries
Armstrong World Industries, Inc. is a Pennsylvania and global leader in the design and manufacture of floors and ceiling systems offering exotic and domestic hardwoods with a strong durability.
The company has a committed team of 3,600 employees dedicated to providing the highest levels of innovation, quality and service operating 15 manufacturing facilities in the United States, China and Australia.
Armstrong's commitment has made them a number one manufacture of resilient and wood flooring products across North America with hundreds of flooring options which ensures the satisfactory needs of any homeowner.
Armstrong laminate flooring has distinct grains that create realistic wood looks. They're more affordable and allow for easier maintenance than other flooring options. At the same time, they give homeowners the beautiful designs and sophistication of hardwood flooring.  Install Armstrong laminate flooring anywhere in your home safely and easily.
Armstrong continually reduces its carbon footprint and produces products that allow their customers to limit the negative impact that is put on the environment. Armstrong has received many certifications and awards for their effort to be environmentally friendly. Armstrong received certification from The Climate Registry in 2010. They have also won the Greenhouse Challenge Plus Award for reducing their gas emissions by 23% in 5 years. These, with many other awards and certifications, show how dedicated Armstrong is to preserving the world around them.
Not only has Armstrong proved to be a leader in the flooring industry for quite some time, but the brand continues to evolve and add even more products to their offering. Armstrong's luxury vinyl tile flooring options include two collections, the Luxe Plan and Vivero that each offer different design features, levels of durability, and installation options. Both types of LVT are 100% waterproof, scratch and wear resistant, easy to clean, and offer specific warranty options.
Armstrong's passion for leading by example comes across in their efforts to be as sustainable as possible. Reducing waste, minimizing energy and water consumption, and providing safe work environments have all contributed to winning multiple awards over the years. Some awards of sustainability received by Armstrong are "Greenest" flooring products by Green Builder Magazine, the GreenStep Process Award, and Beautiful Environmental Excellence Award Finalist.
3.Burke Flooring Products, Inc.
Burke Flooring Products, Inc. is company that handles everything from tile, wall base, stair systems, adhesives and mouldings, striving for durable and resilient eco-friendly products.
Aside from durability and performance, Burke's products are also known for their beauty with their proprietary 20-color Uni-Color System which ensures color coordination with their entire line of flooring and also has the ability to provide custom color options to fit your branding or particular style needs.
The company has been in business for 61 years and since establishment, it has maintained excellent customer service, expert sales staff and high-performing products. Although the company offers a large variety of flooring like many other manufacturers they have four main LVT flooring that they offer which include; 12 & 20 MIL LVT Natural Wood Planks, 12 & 20 MIL LVT Solid, Concrete, Slate, Granite, Travertine, and Natural Stone 20 MIL LVT Hand scraped Wood and 6 MIL LVT Rustic, Ceramic, and Slate.
Burke Inc. prides itself with their premium formulation that meets the styling and performance demands with their rubber compounds altered to fit to fit the needs of the project
4. Columbia Flooring
Columbia flooring is another leading manufacturer of laminate and hard wood based in USA and its focus is more on design, technology and sustainability, producing superior products to improve the lives of their customers.
The company is uniquely known for growing their hardwoods domestically in America thus having a natural beauty and originality.Columbia hand-crafted hardwoods are perfect for homeowners who are looking for something original to showcase in their home.
The company creates laminate flooring inspired by the unique hardwoods with which they create with every detail of actual hardwood included giving it an extremely realistic look. They use that same attention to detail to create their stone, slate and ceramic laminates.
Columbia has three categories of hardwood floors which includes; the first, Character Floors, Domestic Exotics and the Traditional Oak Collection in which a homeowner can choose from depending on style and needs.
5. Kronospan / Krono Original
Kronospan is the largest wood-based panel manufacturer in the world. The company has pioneered many of the industry's key advances and will continue to lead product development and innovation into the future. They manufacture flooring, wall and ceiling panels, and many more building products.
The company was established in 1897 as an Austrian family company. With it's over 100 years of experience in the industry, Kronospan has been able to recognize expansion opportunities within the new markets of east and south-east Europe.
Kronospan manufacturer is uniquely known for having strictest environmental standards that enatils using 90% of recycled materials. Today, the company has developed a supply chain with over 40 production sites and 16 distribution centres in 29 countries and more than 14,500 workers around the world. It has also been ranked as one of the top 10 manufacturing companies in Wales and employs more than 600 people with 90% of the workforce living within a 10-mile radius of the Chirk site.