Hackers accessing valuable information and intruders threatening the safety of people and companies, are some of the major challenges raising security concerns in the world. Companies are now recognizing the need for better security. One of the best options of improving security in buildings and facilities that have been considered is the use of turnstile and barrier systems to control employee and visitor access.
According to Petr Rapant, Export Sales Manager of AUTOGARD, Security is a global concern today, Africa not being an exception. "When we take a look at turnstile and barrier gates from this point of view then we need to acknowledge them as legitimate pillars of access control and security systems together with CCTV, security scanners and biometric readers. Turnstiles and barriers create physical obstacles, breaking pedestrian or vehicular flow into single passages and making it easier to identify and eliminate potential threats and to allow only authorized individuals to pass through. When it comes to an effective access control, turnstiles and automatic barriers are invaluable means."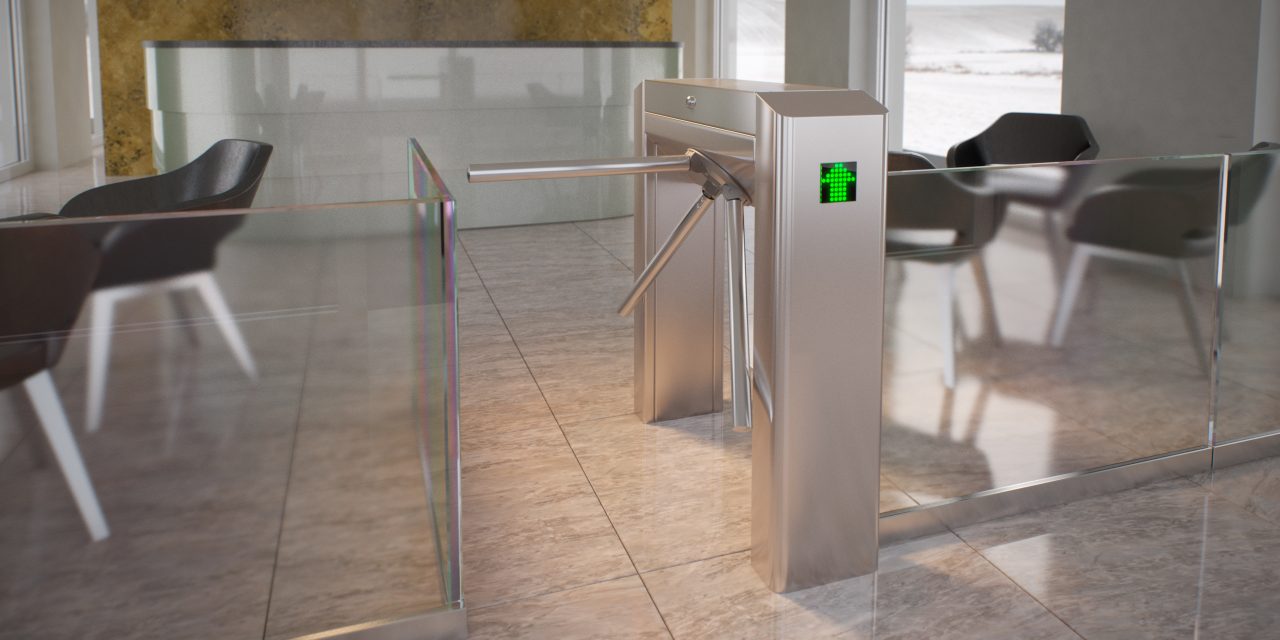 George Pindak, Managing Director of Flow System Manufacturers , the Johannesburg based company offering Industrial Heavy Duty Full Height Turnstiles, Parking & Traffic Barriers and Vehicle Bollards (in Mild Steel Powder Coated, Galvanized or both and Stainless  Steel of various grades) comments that sophisticated hardware and software are important, however turnstile and other physical barriers stop and deter people and these should work together as one is not effective without the other.
Globally the competition in the barrier systems market is growing. According to Kiran Wolbeck, Managing Director of ZKTeco Ireland Ltd, an all in one security Solutions Company that produces turnstiles Biometric Time and Attendance terminals, multidoor biometric controllers, CCTV, metal detectors, turnstiles and barrier systems are ideal for crowd control and identification. The growth has owed to the growing infrastructure and automotive industries.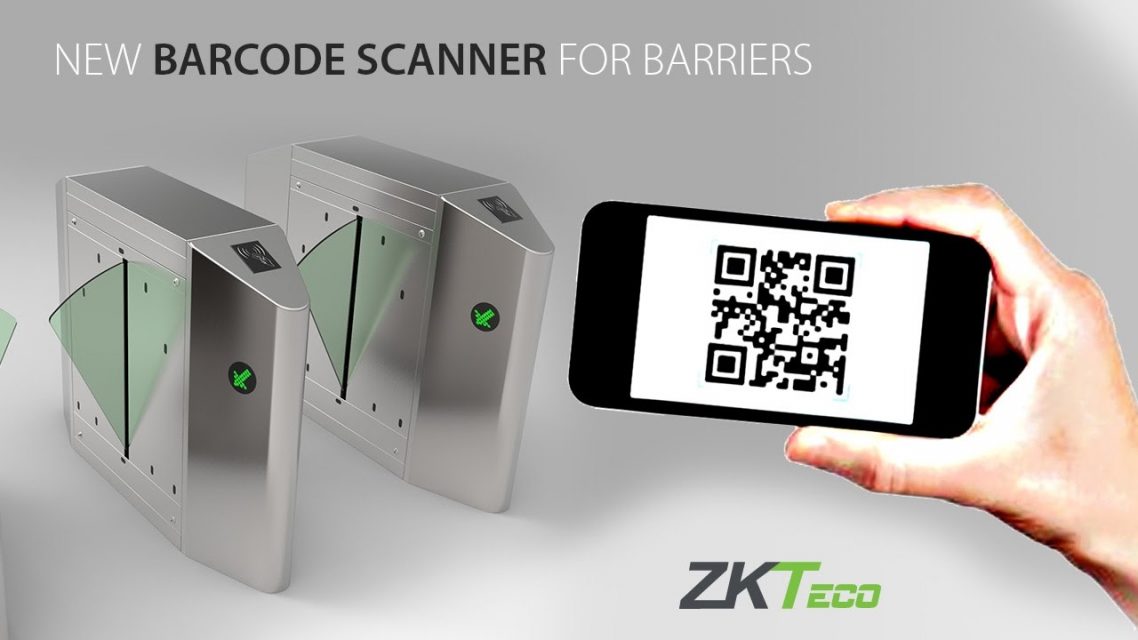 On the other hand, it is a tough market for turnstiles and barrier systems in Africa. Riccardo Battaini, Managing Director of the South African branch of the Came Group, points out that this is because there is an invasion of low quality solutions which are bad for the market. "If a solution is not going to do the job it supposed to do, then the end customers are tempted to think that all similar products have the same problem. Therefore we work extensively with specifiers, consulting engineers and consultants in general to make them understand and appreciate the features of robustness and ease of use of our systems."

Improved Security
The use of turnstiles is a robust and trustworthy solution for access control in stadiums and arenas for example, which face very high flows of people. According to Fankam of Alfi, best known for its automatic turnstiles products, turnstiles has been conceived and developed concentrating especially on security matters: the turnstile's mechanical structure, totally controlled automatically, blocks supporters not holding a valid access document from entering the facility and guarantees passage of one single person at a time.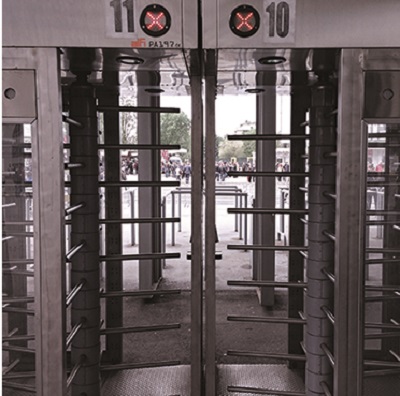 When entering a facility, often the first point of entry is through a door. A common solution to secure the facility is to add a card or biometric reader and electric locks to the door. Turnstiles provide superior access control by both detecting and deterring unauthorized entries.
Unlike doors, turnstiles can limit the number of people who can enter or exit on each presented credential and control the direction of passage. In order to enter through a turnstile, a person must first present a valid credential. This signals the barriers to unlock and allow one person to pass before immediately re locking. Some turnstiles have enhanced detection features to recognize and notify of instances such as tailgating, loitering and forced passage. An unauthorized entry attempt will trigger an alarm, notify the user and alert the control center of the conflict.
Trenton Smith of Auto Gate a turnstiles, vehicle boom barriers, swing and sliding Gates and automation production company points out that turnstiles and barriers products such as Auto Gate Turnstiles product the company produces are synonymous in such a way they ensure the right people have access to the right places securely.
The access control system allows turnstiles to work in conjunction with doors, cameras and other security equipment to ensure only specific cleared individuals are using the entry. It can provide useful information such as the specific identity, time and location of each person who entered and exited the facility. The system displays live data used by management to track visitors, pinpoint alarm locations and identify potential security threats.
"When an alarm activates at the turnstile, the turnstile and access control system can function in unison to alert security, turn on nearby cameras and lock down the appropriate turnstiles and secondary doors," said Trenton.

Mark Darlaston of EDS (Electrical-Data-Security) Ltd, states that turnstiles and barrier systems should be incorporated into the initial design of new buildings and also be incorporated and retrofitted to virtually all existing building, thus creating a physical stop to unwanted visitors, reducing theft, terrorism and improving the building occupiers and owner's confidence in knowing their facilities are secure.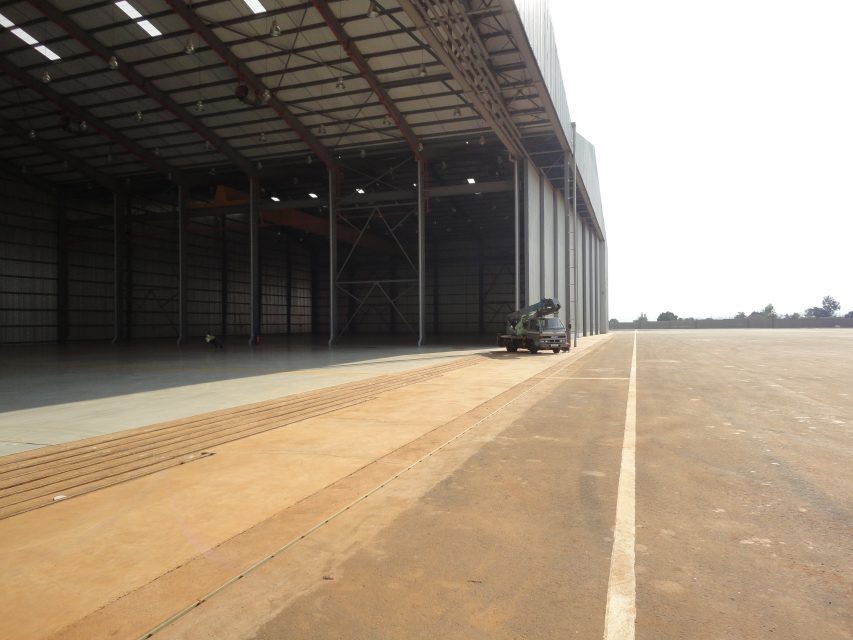 Operational Flexibility
Turnstiles and barrier systems accommodate a wide array of credential readers, allowing facilities the option of using virtually any type of media to authorize entry, including barcodes, magnetic stripe, proximity cards (RFID/NFC) or biometrics.
Readers installed with the turnstiles allow users to present their own credentials to gain entry. The self-validation function lessens the burden on receptionists and security guards, allowing them to focus on their primary job functions instead of having to verify credentials.
Turnstiles can operate in a single direction or bi-directionally. Passage modes are independent for each direction and include free pass, controlled passage or locked down. Free pass mode allows entry without authorization – often used when users are not required to card out to exit. Controlled passage requires a valid credential before permitting entry. Locked down mode remains locked and does not allow entry, even when presented with a valid credential.
Management can schedule specific modes to activate at certain times of the day to meet operational requirements. For example, more turnstiles may be set as entry-only during morning hours when employees are arriving to work, then switched to exit-only in the afternoon when employees are leaving. Turnstiles can also be locked down at night and on weekends when the facility is closed. Turnstile modes are typically set through the access control system or, for more advanced turnstiles, controlled remotely using an application on the facility's network.
Emergencies and Power Outages
Power outages will cause loss of turnstile function unless backed up by an alternate power source. The access control system can also remove power as part of the facility's emergency response protocol.
Depending on configuration, turnstiles default to either fail-safe or fail-secure (sometimes called fail-lock) upon loss of power. Fail-safe means the turnstile unlocks or opens and remains unlocked or open when unpowered, allowing users to freely exit without authorization. Fail-secure means the turnstile remains locked when unpowered, disallowing any entry or exit through that entrance. The typical configuration is fail-secure in the entrance direction and fail-safe in the exit direction. This prevents anyone from entering to maintain security, but allows personnel inside to exit the facility.
Installation and Maintenance
The layout, size, number of users and traffic patterns of the installation area determine the number of turnstiles necessary. In smaller areas, one or two turnstiles may suffice; however, high-traffic areas may require a larger number of turnstiles to accommodate the needs of the facility. Multi-lane configurations can incorporate any number of standard and ADA width lanes, as well as pedestrian security gates. In addition to turnstiles and gates, modular barriers or fencing may be necessary to fill in any remaining space between the turnstiles and other fixed objects.
Contractors and installers should be aware that not all turnstiles are created equal. Generally, manufacturers use durable materials, such as stainless steel and acrylics that require little maintenance and withstand prolonged use. However, quality and specific features can differ greatly between manufacturers. Depending on the manufacturer, turnstiles may ship fully assembled and ready to install, or may require substantial assembly on site. Knowing this information beforehand can save time and resources during the installation process.
Additional considerations include confirming where the turnstiles are built, shipped from, and the support resources available from the factory or authorized dealer network. A reseller (unlike a manufacturer) may not have the resources to support the installer or end user after the sale. A knowledgeable partner will be able to help clients choose the correct equipment and ensure pre-installation requirements (such as anchoring, power and communication conduits, etc.) are met.
Technology trends
With the emergence of new technologies, and the competitive access control industry in Africa, manufacturers have realized the need to keep up to date with the latest advancements in this industry. IMAT a leading manufacturer in this industry knows how competitive it can get and how important it is to offer clients more than just the product but a tailor made solution to fit their needs.
Products which can be integrated with fingerprint readers, facial recognition, card readers and other devices ensure optimum safety and security, these products incorporate the newest technology and offer clients something more than just a basic access control solution.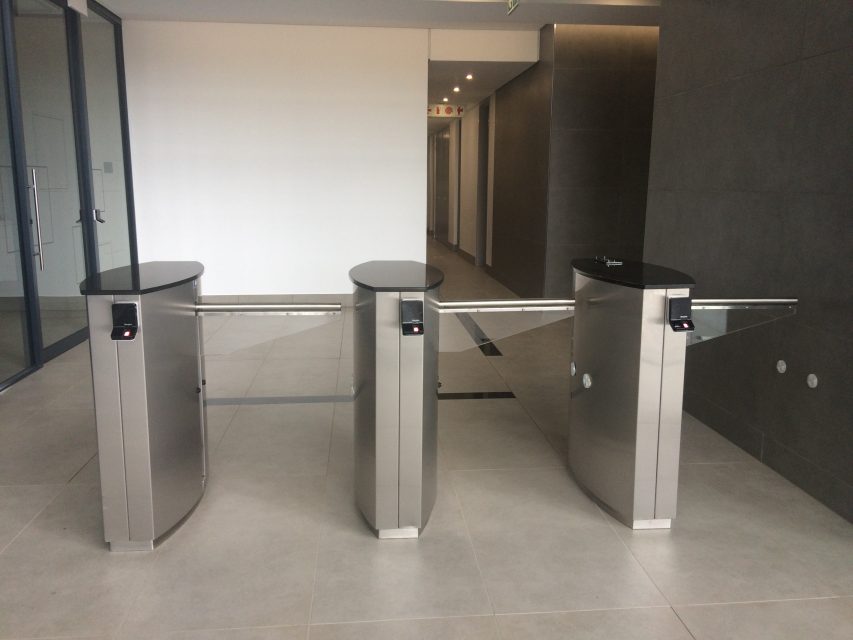 Factors to consider when choosing a good barrier gate and turnstile for your Application
1. Compatibility
Choosing the right turnstile and barrier gate requires considerations of different factors. Ben Shipper of ARX Perimeter Rental puts emphasis on the need to take note of compatibility of the current systems and how a temporary or semi-permanent can successfully integrate with your existing access control systems as a major factor to consider
"As the world we all live in becomes more and more complex and difficult to predict the need exists to establish and maintain a secure perimeter is vital and is increasing in importance each day. Some questions to ask and know the answers from any vendor are: 1. is a modular / mobile perimeter protection system what my site needs to be able to adapt to a changing footprint or security need? 2. Will the hardware you may accustom to using be physically accommodated into the new equipment? 3. Will the new equipment interface with existing software? 4. Is now the time to look at an upgrade on your current system if aspects of the new components are not compatible? , "said Ben.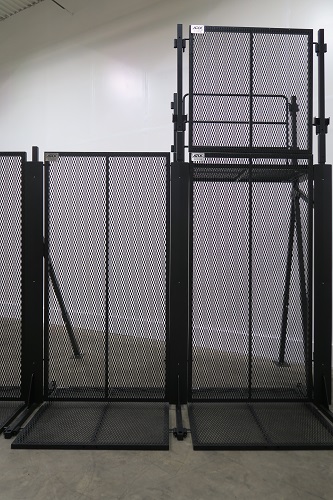 2.Technical requirements
Aside from compatibility of the current systems Julia Babushkina, International Sales and Marketing Director of PERCo comments that technical requirements such as such as installation place, functionality, materials, throughput rate and application area in terms of industrial facilities, educational/governmental institutions, business centers, affect the choice of turnstiles and barrier gates to be used.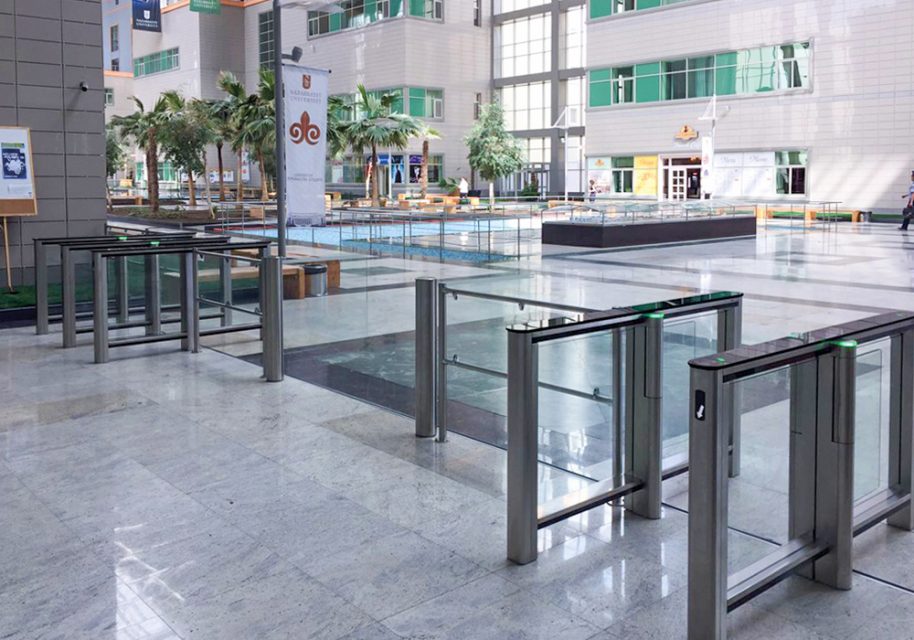 According to Mr. Bruno of iTEC, many times, barriers and turnstile don't remove the human presence at all, however its a system that can run and give permission or not by ID card, RFID card, fingerprint, and face recognition or by ticket depending on the need of the client and type of project. Such technical requirements cannot be ignored when choosing the systems.
iTEC produces iHTL and iClassic ple Operation barriers and turnstile systems which can work with and without a software.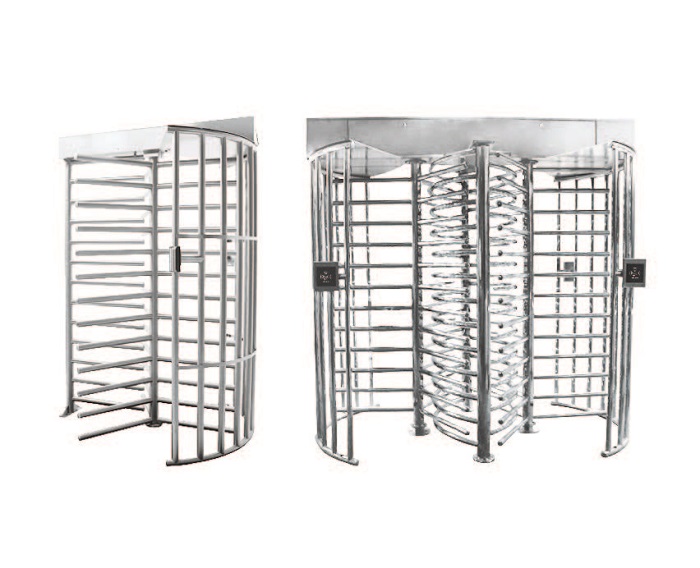 3. Speed of access 
When it comes to barriers gates, Craig Sacks, Director at Turnstar based in South Africa suggests that required speed of access as an essential factor to consider as it influences the number of turnstiles required for a particular entrance and vehicle barriers.  According to him, "the higher the speed, the better."
Turnstar's Director, a company which produces full height turnstiles as well as our high speed automatic vehicle barriers further adds that it is also important to supply products with a battery backup system which will enable uninterrupted operation during power outages.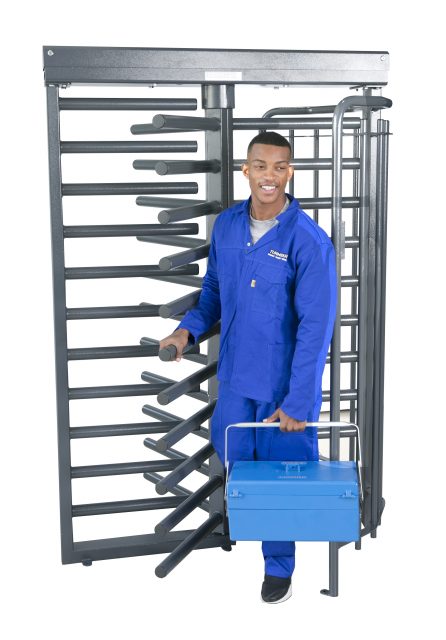 Another factor to take into consideration according to Andre Rossouw, Managing Director, of Boomgate Systems, popularly known for their quality full height turnstiles and Vehicle barriers,  is quality, warranty and user friendliness of the product offered.
"Boomgate Systems products are known for its high quality and reliability and are very user friendly. Our products evolves with customer requirements, all our barriers and turnstiles are available with 12V battery back-up and has a 100% duty cycle. Boomgate Systems product range is designed to interface with any third party's access control systems and with our manufacturing capabilities, our products are regularly changed to suit market changes and challenges. Products have to evolve over time as criminals are becoming familiar with the capabilities of your products, so to stay ahead in the market place, your product needs to change. All of the above is what the customer wants from the product and the supplier at the end of the day. Without all these elements combined there will be a shortfall to a project," said Andre Rossouw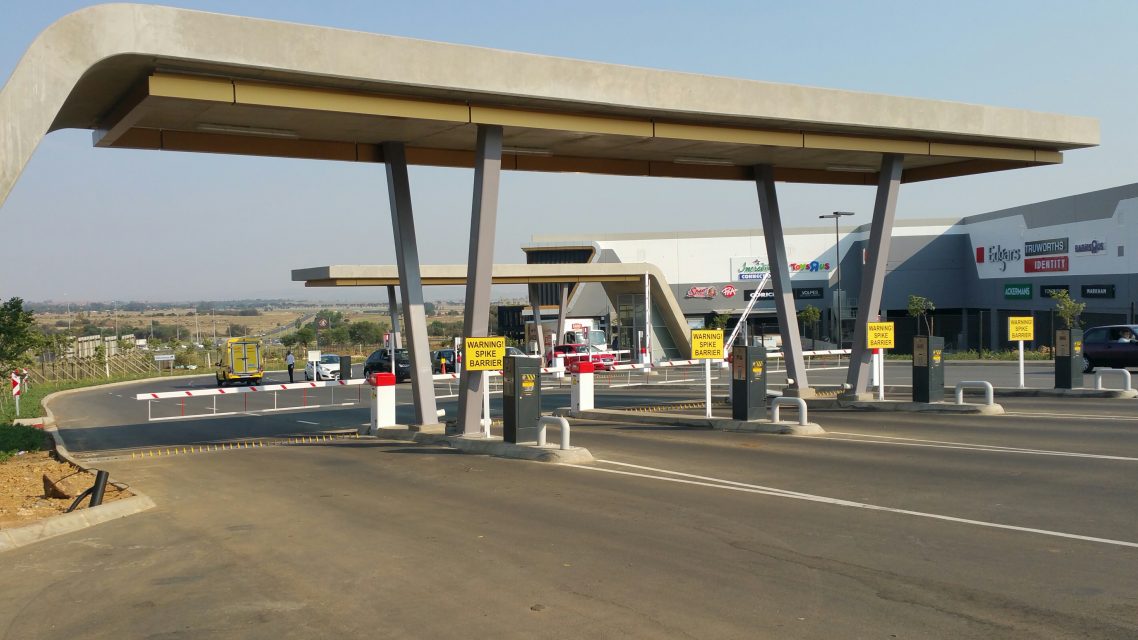 4. Frequency vs Security
According to Hannes Nortje, EAC and Project Manager of dormakaba, The higher the frequency the lower the level security on product and the lower the Frequency the Higher the level of Security.
"Turnstiles effectively manage the flow of people in an internal or external setting. dormakaba products offer comfort, flexibility, sleek design, and is a well-established brand. Their turnstiles are built for dependable and long-lasting performance in high volume situations. They also offer a selection of standard rotating-arm tripod, half-height, and full-height turnstiles.All units can be combined with time recording systems and ID readers, including contact less and bio metric systems. This results in reliable access without the need for monitoring by personnel," said Hannes Nortje.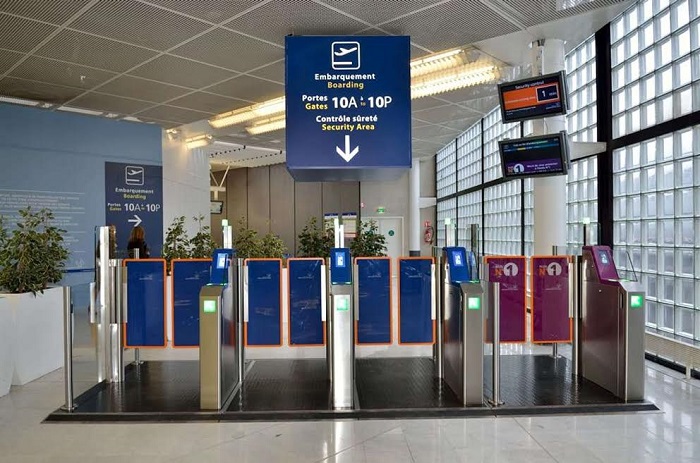 The guarantee of a supplier is of note to consider when deciding on the right turnstile and barrier gate. This according to Elena Ramella, Export Department of CASIT will in turn lead to the quality of product supplied in the long term, the availability to provide training and assistance for dedicated projects, and the safety of a tested and reliable product offered. CASIT is an Italy company that deals with automatic barrier for parking, bollards, road-blocker, access control devices, sliding operator and automatic systems for hangar and big entrance gate/doors.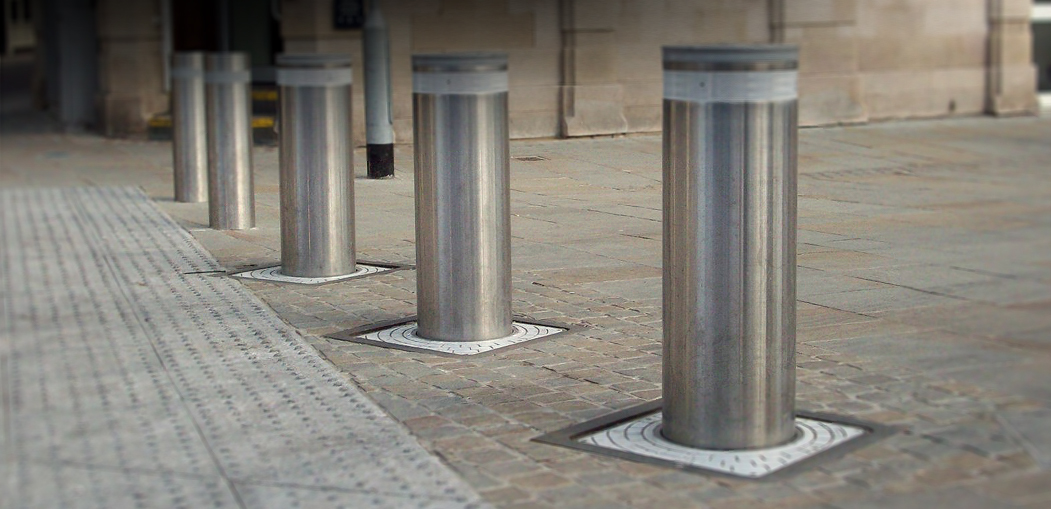 According to Thomas Porquet Region Manager Sub Saharan Africa of Gunnebo, Africa just like any other region of the world – faces the same challenges that come with rapid urbanization. Processing more and more people and vehicles has to be efficient to securely regulate entries and exits to and from various sites including offices, commercial and public buildings, parking areas, industrial and high security sites, entertainment areas as well as public transportation and airports while optimizing the flow.
"These solutions greatly contribute to optimizing the secure and safe flow of people and vehicles, and they also contribute to revenue / fare collection in some applications such public transport, parking and entertainment areas.  These particular solutions generate more and more interest throughout the continent. In addition to the above, these systems seamlessly integrate with a number of platforms and are an ideal opportunity for advertising with a high level of user interaction ensuring high visibility," said Thomas.
Gunnebo provides technology-proven global products such as their SpeedStile Pedestrian Speed Lanes, BoomTech Vehicle Boom Barriers, SpikeTech Grippa Combined Vehicle Spike and Boom Barriers among others.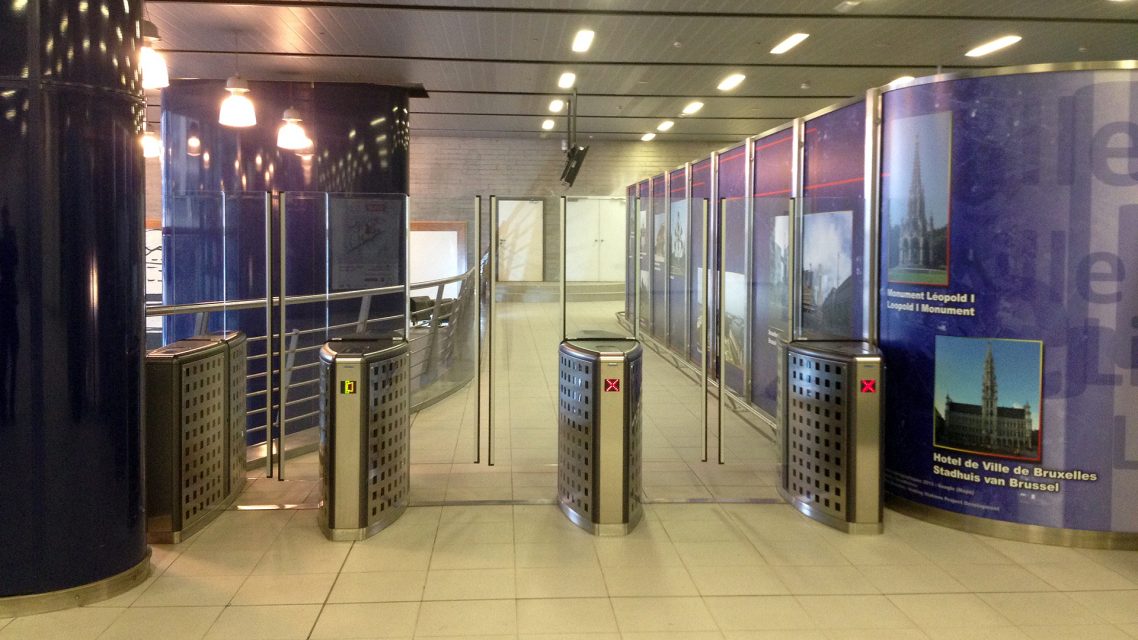 Bradley Lovell, Managing Director South Africa of Skidata comments that  one should consider aesthetics, fit for purpose, quality and reliability, world class brand and customer support  when purchasing the turnstile and barrier systems.
Skidata is a world class design and technology, over 41 years since inception in 1977 and relentless revolutionize the industry with innovation, inspiration and simplicity to thrill customers worldwide with perfectly fitting solutions, valuable data and outstanding service.
"Our Access Solutions control the ingress and egress of people and vehicles, they are simple to operate and the create revenue for the landlord and/or operator. The differential in our products and solutions are the unrivaled value in system features and functionality.," said Bradley Lovell.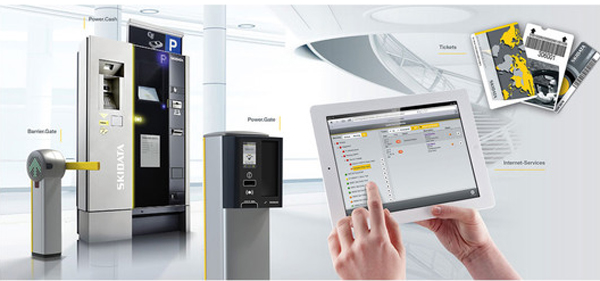 With multiple types, features and options, turnstiles easily meet requirements and enhance the security of today's modern business facilities. Their design philosophy is for users to pay for what is needed thus making their barrier gates more affordable and budget friendly, while still complying with site requirements.