SWF Krantechnik is a German world leading company for industrial crane components and hoists. The portfolio of chain hoists, electric wire rope hoists, crane components, electronic monitoring and control systems, and light crane systems sets standards in the market. SWF Krantechnik offers highly flexible solutions, which companies across all industries use to meet a wide range of complex requirements.
The portfolio is targeted to retailers and independent crane builders. The most popular products in Africa are the wire rope hoists and chain hoists from SWF Krantechnik.
Worldwide the company is working with qualified local partners to serve a broad range of industries. By choosing SWF Krantechnik, a customer acquires German experience with the know-how and support of qualified local partners.
Uniqueness
Regardless of how demanding the requirements are, in teamwork with local partners SWF looks for the best solution to meet the needs of their customers. No one knows the customer requirements better than the SWF partners. SWF identifies the possibilities and offers the safest and most efficient solution. The company continuously improves the performance of their products, processes and services.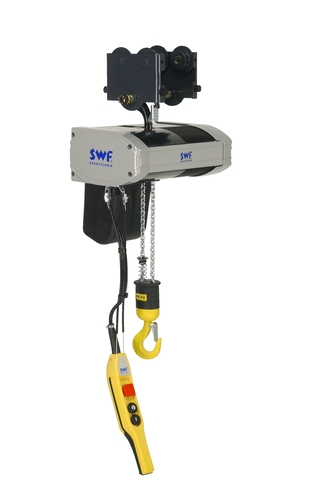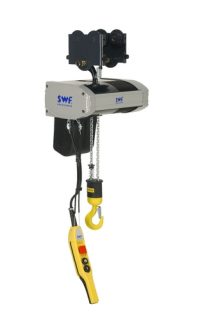 SWF Krantechnik stands out for:
A worldwide network and strong alliances
SWF Krantechnik experts and local partners with top know-how
Innovative and state-of-the-art products
Comprehensive service
Trust and the right attitude
Sustainable success results from strong and responsible performance. The life-cycle of a crane consists of the production of raw materials and components, manufacturing, use and maintenance. An investment in quality always pays off in the long term.
Emerging trends in the industry
Each year the group invests millions of € in R&D. The experienced and motivated experts develop innovative products to meet the requirements of today´s markets. The results are products which improve customers efficiency and productivity while prioritizing safety.
Technology breakthroughs
Industry 4.0 also plays an increasingly role in crane industry. "We already offer solutions called Crane Intelligence. Crane Intelligence provides optional features for smart electronic monitoring and control to make operating a crane safer and more user friendly. Maximum performance at all times, higher productivity and time savings gives a customer a fast return on investments," explains Gerald Körner, Sales Director, SWF Krantechnik.