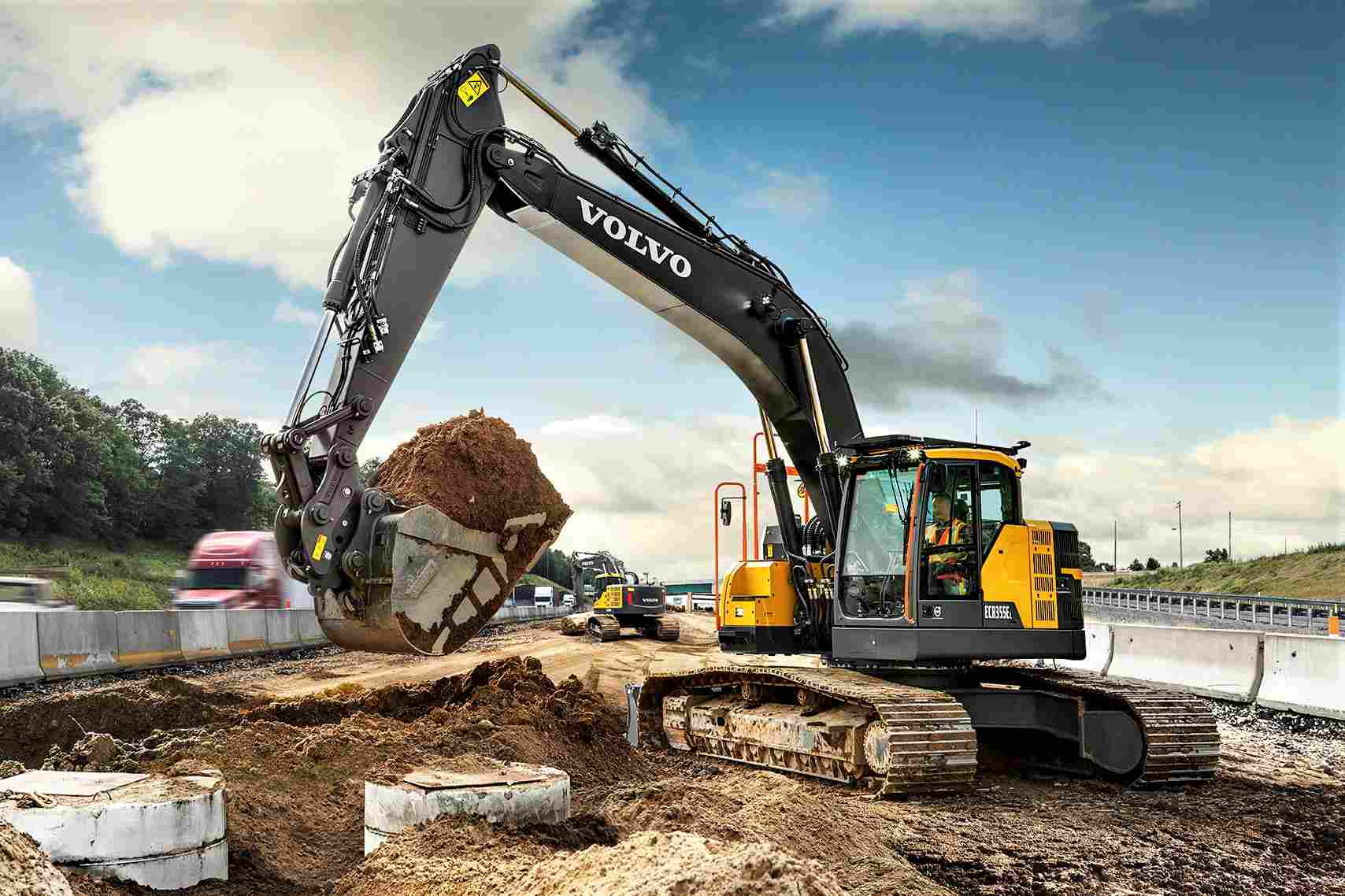 New equipment comes with all the latest design and technology features. It also has a long life ahead of it and comes with a manufacturer's warranty which is a big plus. Buying new construction equipment requires a large sum of capital to purchase and it could also take a while to find the right equipment for your job.
Most companies may prefer to buy used equipment due to its affordability. With used equipment, it is actually possible to purchase a used machine that is of good quality (if well maintained) that is half the price of a new one.
Benefits of buying used construction equipment
1.Cost efficient
Buying a new piece of equipment is definitely going to cost you more than buying a piece of used equipment. Once any type of used construction equipment is bought its value decreases by an estimated 40%-50% within the first year.
Getting a used excavator that has been well maintained can be as effective as getting a new one but at a lower rate. According to Calvin Fennell of Wirtgen Group, used equipment if purchased from a reputable source can be first in quality and choice.
According to Hannah Kitchener who supports Vovlo CE with communications, buying used construction equipment of good quality will give one a better total cost of ownership in the long term.
2.Holds its value
If well-maintained, used construction equipment can hold its value though it has depreciated. It is possible to get close to what you paid for if you sell it at the right time, to a market that has high demand. Yoshiharu of Komatsu comments that used construction equipment, brands of good quality like Komatsu hold their value for a long time due to their good quality.
3.Stronger resale value
This is because you would have evaded the initial value drop of purchasing a new machine. There's a good chance you'll be able to sell the equipment for a price not much different from what you paid for, as long as you maintain it well. Doménico of Equippo, points out that one does not need to worry about depreciation because used equipment depreciates at a much lower rate than new equipment.
4.Less technology
Older equipment is more likely to have controls that operators are familiar with. Substantial training will be required so as to enable one to use the controls and telematics. This will cost money and reduce work rate in the near term. According to Bart of Mostert trading, used construction has less technology which enables you to easily repair your equipment.
5. More choice
Buyers are to benefit greatly from buying used construction equipment due to the enormous global market for used equipment.
6.Quicker delivery time
New heavy equipment can take months to be delivered due to the assembly process. However, with purchasing used equipment, it can take a few weeks before you get your equipment. This will enable you to start construction early.
7.Insurance
All heavy machinery need to be ensured, which can be costly. A lot of policies base their premiums on the current value of your construction equipment. Therefore, you'll pay lower premiums to insure equipment that is older and less valuable in the eyes of the insurer.
Factors to consider when purchasing used construction equipment
1. Quality
It is very important that the quality and the strength of used equipment is right therefore we recommend if possible to make a check and prove the equipment also concerning the description of dealers given specification. According to Area sales manager (MEA) Adnan Raschu from Rueko GmbH Baumaschinen, if uncertainties exist, Instruct a professional, depending on which machine,  to inspect the equipment for the main parts like hydraulics, pumps, engine, electronics etc. to ensure everything is in good condition as this could cause high cost later.
2. Reliable source
Ensure that you purchase your equipment from a trusted dealer. A good way to know if the dealer can be trusted is if they answer any question you ask them and if they have the information, they will be transparent with you and will get back to you after getting the necessary information. Alex Santiago sales manager of the Kenyan branch from Delta Machinery adds, "it is important for one to find a reliable source. One that has good presence."
3.Physical inspection
It is important that one does a physical inspection in order to detect any flaws that might have been easily missed on photos. Listen for any odd sounds, look for any emissions and possible warning signals that may seem unusual. According to Reiner, office and technical support of Hamm, take a closer look before buying the used equipment and ensure that everything is working fine.
In addition, Marketing manager of HPE Africa Lani Ven Der Watt states that it is important to ensure that visibility through the windows of the cab are good.
4.Finding and establishing a good relationship with the sales person
Having a sales person that is able to give you a solution for your need will go a long way in ensuring that you get what you get value for your money. International sales representative Alex Santiago of Delta machinery, adds that one should find a sales person that is able to guide you and assist you to choose the right equipment.