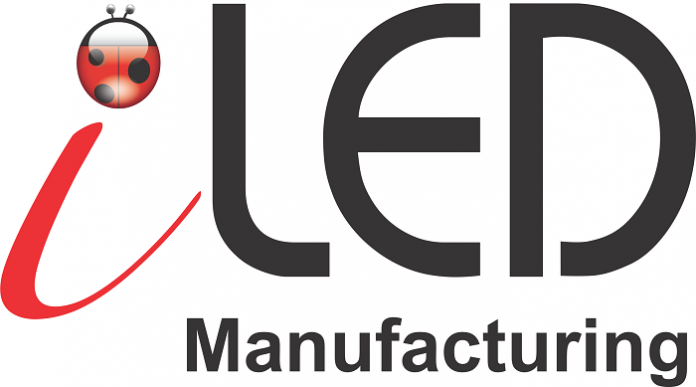 iLED Holdings a diversified technology and manufacturing business to business "business" focused on providing solutions to a broad spectrum of vertical markets. If your business is in the technology or electrical contracting space then they probably have a solution that will improve your business.
They have 2 companies in the group – iLED PTY LTD and iLED Manufacturing PTY LTD. Their manufacturing business provides turnkey sheet metal and embedded microprocessor solutions across the commercial and industrial sectors.
Their technology businesses brings advanced automation and technology solutions to market through a trained dealer channel at affordable prices using local capacity and skills. They understand that training is an important part of successful implementation and have invested in a fully equipped training facility "iLED University" where they provide a mix of training courses to their dealers.
They supply through a channel of certified installers and contractors – a true B to B. They are Level 2 BEE Certified. iLED and iLED Manufacturing – combine the two and you have what they call "clever metal" – working together they achieve more.

Their products and services range from 19 inch racks used in the Information Technology sector to Electrical distribution boards for power stations. From Building Management systems to IoT (Internet of Things) solutions, Audio and Video distribution.
iLED Manufacturing PTY LTD is a member of the iLED group of companies.

Their production facility has the capability to produce a variety of specialized sheet metal, electrical and IT infrastructure products – from fabrication of the sheet metal through to final wiring and assembly of components. They offer the following services:

1. Computer Aided Design and Visualization

2. Sheet Metal Fabrication

3. Busbar Fabrication

4. Powder Coating

5. Assembly

The factory has been appointed with the latest technology from initial CAD phase through CNC punching, CNC press brake, welding and grinding to automated paint plant. iLed Manufacturing focus is the delivery of professionally designed products to international standards.

Their design division is able model your requirements using professional CAD software – once accepted; the approved design will be manufactured using the latest CNC machinery. The results are a well manufactured product to repeatable and exacting tolerances.

They have the ability to provide turnkey solutions in a number of specialist industries using a variety of materials. They have a committed BBBEE policy and are an accredited level 2 contributor supplying many of the leading companies in South Africa and abroad.
 Products 
Sheet metal manufacturing permeates all levels of industry – from mining to phone booth construction, from electrical distribution boards, standard enclosures, electronic enclosures, container re-fitments and 19 inch racks to banking kiosks. Their products cover a wide spectrum of industries and applications.
Control Desks
Control desks designed to centralize control. They manufacture a variety of custom designed desks to suite various processes. All punch outs for indicators and switches etc. are prepared at design stage ensuring an end product that is perfectly manufactured to customers specification.
Motor Control Centers (MCC)
Their standard range of electrical distribution boards are designed as a configurable – one panel fits all – solution. The options of inner door, top and bottom gland plate, adjustable inner door rails, pre punched inner doors and resistant roof are some of the unique features of this range. Available in a weather resistant configuration for outdoor applications.
Their custom solutions start with the General Arrangement (GA) drawings showing panel dimensions and cut- out requirements as supplied by the customer. These drawings are then converted into full 3 dimensional models used to manufacture the panel to exact specifications. The 3-D modelling process allows us to place switch gear and finalize busbar design resulting in MCC and bus bar assembly being accurate first time every time
3D CAD Design
Assembly and installation of bus bars and insulators to customers specifications.3D CAD Design, CNC manufacturing copper preparation are all part of the processes to ensure the highest tolerances and best finish.
Option of chemical tinting treatment available.
Electrical Distribution Boards
Their standard range of electrical distribution boards are designed as a configurable – one panel fits all – solution. The options of inner door, top and bottom gland plate, adjustable inner door rails, pre punched inner doors and weather resistant roof are some of the unique features of this range. Available in a weather resistant configuration for outdoor applications. They also have the capacity to manufacture special orders to customers' specification.
Standard electrical enclosures:
• Wall Mount
• Floor Standing
• Wall Mount Din Breaker DB
• Wall Mount Industrial DB
Custom Electrical Motor Control Centres up to 3200A
PLC Panels
BMS Panels
Lighting Panels
Control Desks
Battery Cabinets