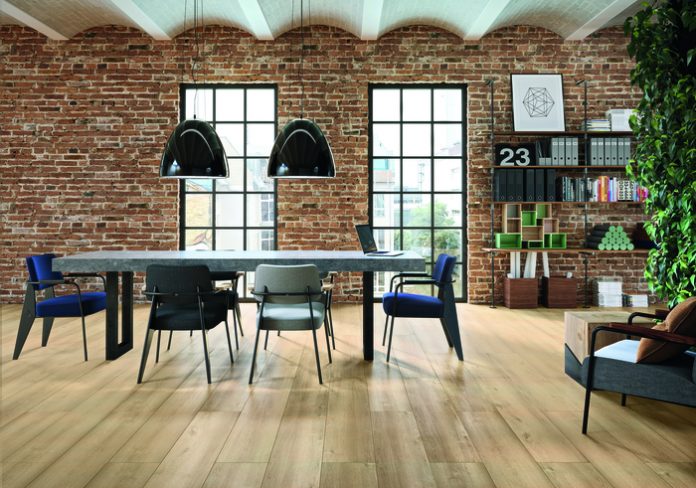 Welcome to the "wineo workspace" at the BAU 2019. The focus is on customer dialogue, participation, discovery and, above all, profit for the wineo partners. In addition to the successful wineo flooring assortments, visitors can look forward to a wide range of topics, new services and modules that make working with wineo products even more successful, easier and more effective.
The exhibition stand is divided into various work and subject areas. The  workshop area offers a wide range of daily demonstrations around the beautiful world of wineo flooring. Whether it is about tips & tricks of laying or sophisticated floor designs – every visitor can discover something new and experience exciting topics.
Next door, the Augustdorfer present their products and services. The latest success collection PURLINE organic flooring wineo 1500 is staged: high-performance, design diversity, sustainability! It is probably the most ecological, permanently elastic flooring solution on the market: without chlorine, without plasticizers, without solvents. PURLINE impresses not only by its incomparable sustainability, but also with its impressive hard-wearing features and wide range of designs. The special highlight of the collection is the fusion – a selection of 16 shades of gray that are guaranteed to always fit into any colour concept. wineo – the Grey Performer!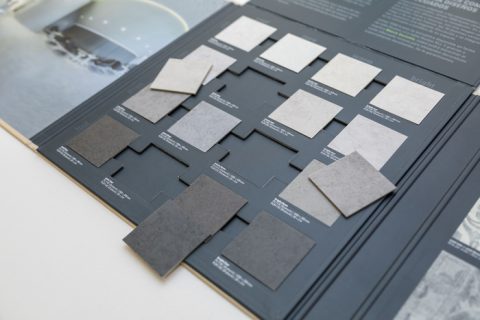 wineo partners can also experience the PLUS at the BAU: both, the new partner program and the digital partner portal provide good reasons for even more success:
With the wineo partner program wineo offers a new form of cooperative connection for retailers and those who are enthusiastic about the Windmöller products and services. The slogan "Successfully shaping the future together" expresses the underlying idea for close, exclusive cooperation aptly. Anyone who decides to benefit from the advantageous cooperation as a partner, plus partner or premium partner benefits from a comprehensive range of services, exclusive marketing support and access to unique benefits, information and terms that will ensure sustainable success. wineo is all about the complete solution competence – everything it takes to plan, present, install and, above all, successfully sell the best flooring.
At the same time wineo starts its new partner portal – usable anytime, anywhere. Product availability, discount- and campaign overviews, order entry, shipment tracking, data sheet, image and brochure download, information and inspiration on products, accessories and much more are now structured and clearly visible with all digital devices and available – around the clock.
In the center of the 320 square meters booth is the wineo workshop. Here the visitor gets to know the latest products from the wineo range of accessories and can try them out "hands on" – the new skirting assortment, the competent world of wineo underlay material, care products, installation tools and much more make every artisan's heart beat faster.
The project lounge offers plenty of room for good discussions: whether it's about the short product information or the extensive floor planning for the next object – here every architect and every planner gets his money's worth.
wineo exhibits: Hall A6, Booth No. 302, www.wineo.de