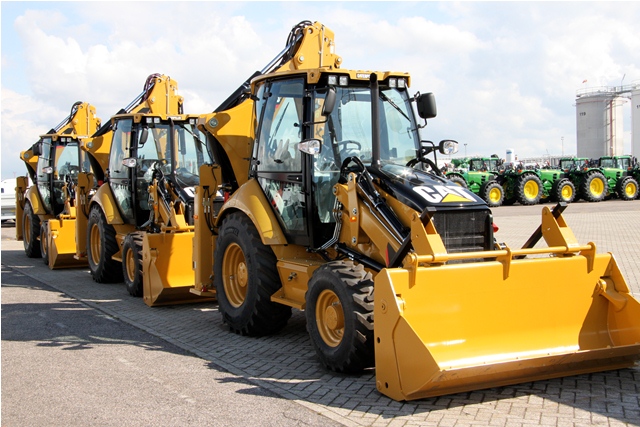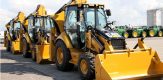 With an immense increase in infrastructure development projects and construction technology elevated to a higher level, there is a good reason for construction businesses and companies to have equipment that will allow them finish the projects on time, without compromising the integrity of the built structure.
If the equipment is no longer helping you achieve that goal, then it is high time to replace it. Nevertheless, this is not an easy job as heavy construction equipment is costly and needs reasonable investment.
To assist you chose the right equipment, here are six factors that you must consider before buying:
1. Quality
At one point in time, as a constructor, you will have to work in a remote location where the weather conditions could be unpredictable, unfamiliar or harsh. These conditions a times can weaken and damage your heavy-lifting equipment if they remain exposed to the harsh elements for a prolonged period of time on a regular basis.
With continued exposure, the compromised equipment can prove hazardous to the employees working on the site and impact the integrity of the project being undertaken. Therefore you should invest in lifting equipment that is made of good quality materials because they have durability and ability to resist weakening caused by exposure to harsh conditions and punishing weather elements.
In addition, this will save you maintenance and repair costs. Always check the quality and strength of the heavy-lifting equipment before purchasing.
2. Technology
You should always embrace technology as it is an ally you need by your side. If you have a construction machine that has the latest technology, it will surely impact and enhance the overall performance of your business.
These equipment will get more work done in less time and with less manpower as compared to their 'non-technology' counterparts. Technology advanced machines also helps in attracting and retaining more business to the contractors. The work would be smoother, helping contractor complete the projects faster and in good time.
3. Cost
Generally, construction projects lasts over a long time, ranging from a few months to even years or decades. Not planning and allocating sufficient assets and investments smartly will affect the overall running of your project and the business as well.
Since some of the heavy-lifting machines are large in size and boasts of sophisticated technology, this can make the purchase an expensive affair for your business. Despite these expenses, it is advisable to invest in them rather than opting for substandard machines as it will benefit you in the long run. They say 'Cheap is Expensive'! Plan properly and consider the allocated budget as a primary factor before buying such machines.
4. Fuel efficiency 
Ask any constructor and they will tell you for free that heavy construction machines does not come cheap. Not only is it expensive, but also will have you to shell out high maintenance costs down the line.
One way of bringing down your costs is by opting for fuel-efficient machines. Since fuel is one of the major considerations in a construction business, machines that consume less fuel will save you a lot of money in the long term.
5. Knowledge of using the equipment
Efficient and reliable machines will do you no good if you do not have the skill or expertise to use it. Working with heavy machinery is quite challenging and can pose a workplace safety hazard if not handled carefully.
Always ensure that only trained and specialized machine operators are in-charge of running such machines to keep the workplace safe and get rid of such accidents. If you did not specialize in heavy equipment management, make sure that you hire an experienced operator for the same.
It will be a wise decision to invest in training your staff first before the handle such equipment. Right equipment is always your biggest asset, so make sure that you invest wisely in it to secure your future.
6. Dealer
Always ensure that you buy your equipment from a reputable dealer. Take your time to analyse numerous dealers before making the purchase. One method to identifying a reputable and reliable dealer is if they answer any question you throw their way! if they don't have an answer, they will be honest and get back to you later with the necessary information.
Make sure you also ask about the after-purchase services being offered as this will help you when you encounter problems. The six above tips will greatly assist you in making the right purchasing decisions