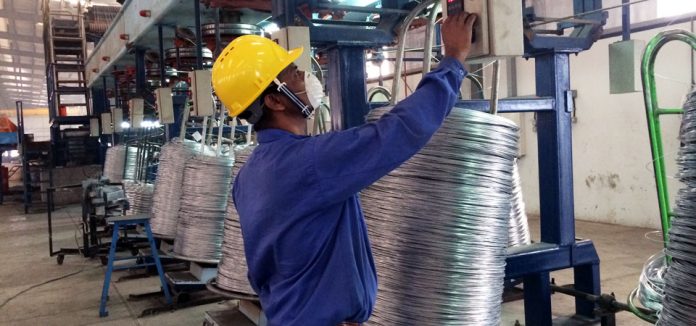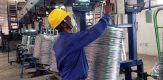 With Kenya's current massive infrastructure development and spending, the need for steel building products no doubt is fueling multi-billion shilling investments in steel projects in the country.
Ranging from local investors constructing new factories and expanding production capacities of existing ones to foreigners seeking to make inroads in the country, at least US $500m worth of steel plants are expected to be constructed shortly as investors rush to meet the country's rising demand for the building materials. Take for example Bangladesh Steel Re-Rolling Mills Ltd.
(BSRM) one of Bangladesh's largest steel factories, is planning to set up a whopping US $ 65m factory at a yet to be disclosed location in Kenya in a move that is going to help the country reduce its dependence on steel importation.
The factory has a production capacity of 400 metric tonnes of BMS bars and sections a year. The factory will be constructed by the company's local subsidiary, BMS Steel Limited which is reportedly backed by a Kenyan, Mauritian and United Arab Emirates investors.
Stiff Competition
The presence of local players such as Devki Group of companies, Tononoka Steel, Jumbo Steel Mills, Steel makers Limited, Prime Steel Limited, and Apex Steel is expected to provide stiff competition for the newly proposed company.
In July last year, a family-owned building materials maker Devki Group announced its plans to inject US $455m in building East Africa's first raw steel production factory in a move that is going to give local steel products manufacturers easy access to cheaper quality industrial steel.
The Kwale based factory is going to be East Africa's first raw steel production plant and it will seek to utilize locally sourced iron ore in producing steel materials. Narendra Raval, Devki, the company's chairman observed that the factory is going to create about 1,600 direct jobs and 9,000 indirect opportunities in related activities ranging from iron ore mining to transportation of products as soon as it starts production later in the year.
Currently, in Africa, only South Africa has an industrial raw steel production plant and our plan is to give Kenya's steel product manufacturers cheaper access to industrial raw steel.
Kenya's Local steel factories largely rely on industrial steel imports from outside as well as scrap metal to manufacture TMT bars, steel tubes, angles bars and barbed wire nails among others. This is considered a costly venture that has now prompted Devki Group to invest in the proposed mega factory.