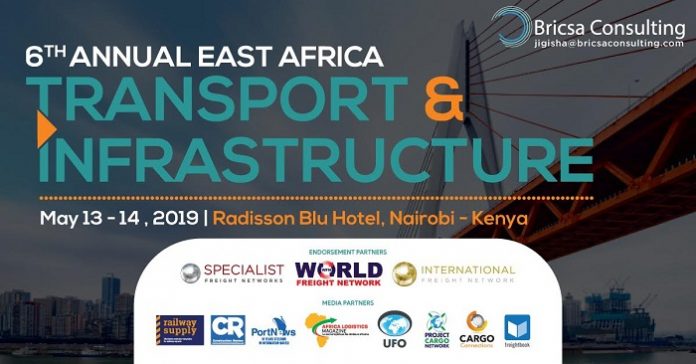 Event name: 6th Annual East Africa Transport & Infrastructure
Event date: 13th – 14th May, 2019
Event location: Radisson Blu Hotel – Nairobi, Kenya
Description: 6th Annual East Africa Transport & Infrastructure is a 2-day conference being hosted on 13th– 14th May, 2019 at Radisson Blu Hotel in Nairobi, Kenya. This conference focuses on discussing the regions land transport vision in adopting next-generation policy, procedural and regulatory initiatives needed to attract investments in the sector. Policy, regulation and fiscal framework for PPP.
It also showcases business opportunities in East Africa's Transport Infrastructure sector. This 2-day conference gives the participants a platform for exchanging views, ideas and business opportunities among the global as well as domestic market.
The conference discusses the Agenda 2063 and plans for The Third Kenya Vision 2030 Medium Term Plan (MTP 2018-2022). It also highlights the latest developments related to freight management and passenger services.
The 6th edition of East Africa Transport & Infrastructure conferences provides a platform for technology up gradation and joint ventures with equipment manufacturers.
Some of the Projects that would be discussed at the conference are:
Policy, Regulation, Licensing and Fiscal Framework of PPP in Transport Infrastructure Projects
Overview of NAMATA's Initiatives
Discussing Agenda 2063 and plans for The Third Kenya Vision 2030 Medium Term Plan (MTP 2018-2022)
Experiencing current developments in freight and passenger services in railways
Phase 2 of Nairobi – Malaba and Uganda SGR and Mombasa- Nairobi SGR
Technological developments and enhancement in the transportation sector
Update on Nairobi Commuter Metro Rail
Update on LAPSSET project and Mombasa Port Expansion
Update on JKIA Terminal Expansion with additional Runway
To get further details kindly send us an email to [email protected] contact Ms. Jigisha Vasa on +91 22 4880 3432
Contact Name –Ms. Jigisha Vasa
Contact Email and Tel – [email protected] / +91 22 4880 3432
Organizer Name and URL – Bricsa Consulting Pvt. Ltd. – http://bricsaconsulting.com/
Conference URL – https://bricsaconsulting.com/event/6th-annual-east-africa-transport-infrastructure/