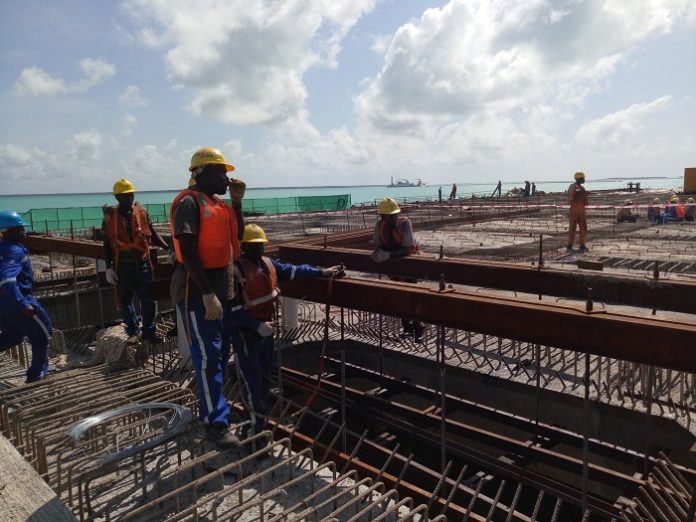 The government of Uganda breaks ground for Community Development Action Plan (CDAP) ahead of the launching of Isimba dam. The Uganda Electricity Distribution Company (UEGCL), a government agency responsible for development and operation of Isimba Hydropower Dam, broke ground for classroom works, health centers, latrines and boreholes, estimated to cost about US $1.5m.
The Community Development Action Plan which is a government programme whose aim is to mitigate the social challenges that arose from the construction of the 183MW Isimba Hydropower Dam in Kayunga and Kamuli Districts in the eastern and central Uganda respectively.
Also Read: Ethiopia inaugurates US $3.6m Shashemene Hospital
CDAP programme
The scope of the plan, according to UEGCL Chief Executive Officer, Harrison Mutikanga, involves provision of improved health care, education, clean water, latrines and electricity to ensure that the lives of the people living in Kayunga and Kamuli districts is not affected.
"Prior to implementation of this project, a section of people living near the dam depended on fetching water in R. Nile and now they cannot do that because after embankment, it looks less like a lake and people can't fetch water from there. So, the best alternative was for us to drill boreholes for them." said Mr. Mutikanga.
He also added that as a way of giving back to the communities that were affected by the project, the company decided to extend other social services including schools and health services.
Beneficiaries 
Some of the beneficiaries of the CDAP programme in both districts include: Nakandulo Primary School, St. Peter's Kibuzi Sec School, Busaana Sec School, Busaana Health Centre II, Nakakandwa Primary School, Namusara Health Centre II, Lwanyama Teachnical Institute, Kayunga Health Centre II, Mbalamuti Health Centre II, St. Andrews Primary School, Bukamba Health Centre II, VIP latrines and toilets in both districts
Isimba Hydropower Dam is currently undergoing test trials ahead of commissioning next month and subsequent handover of the facility to UEGCL for operation and maintenance in April this year.