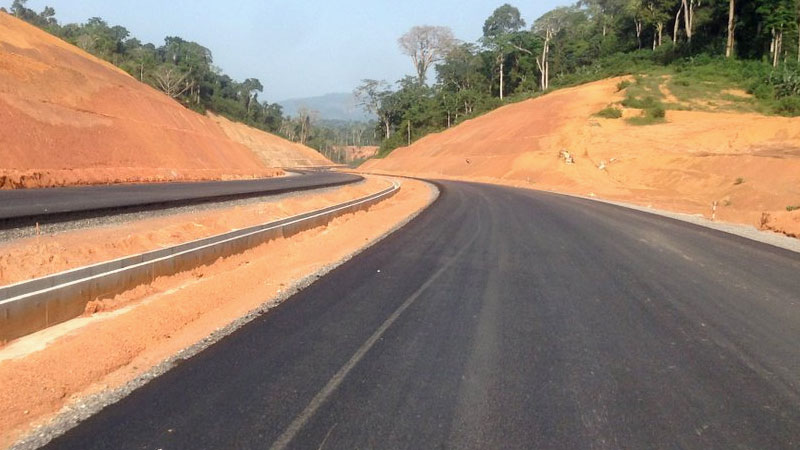 Construction works on the Yaounde-Douala expressway in Cameroon is advancing, with the road stretching wider. This is according to the Ministry of Public Works shows.
The Ministry explained that the first 30km of the road from Yaounde has been completely tarred while PK30-PK40 is 90% paved and the PK40-PK60 stretch freed by locals. The government has also cleared the required compensation to the beneficiaries who contributed to stalling of the project on many occasions.
Also Read:South Africa's Broadway Boulevard road to undergo widening and upgrade
Yaounde-Douala expressway project
The Yaounde-Douala expressway project involved works construction of a new highway on a new route, while conserving the current national highway 3. The road links the economic capital Douala to the political capital Yaounde.
The remaining bits in phase one include clearing, grading and terracing. The project contractor China First Highway Engineering Company (CFHEC) said that efforts are being stepped up to get the first phase of the road which is 60km completed soon.
The road project aims at easing  traffic on the National Road No. 3 which has so far been impeded by the conditions of calculability of the heavy traffic between the two major Cameroonian cities.
The Douala Yaoundé Bafoussam Douala highway loop is also expected to reduce the number of accidents on this road considered as one of the most deadly of the continent, and ensure a steady flow of goods between the three biggest Cameroonian cities, which constitute hubs for many crops and products.
Phase two of the project will include construction of a connecting flyover at Bibodi to connect the expressway to the National Road No3. The blueprint of the second phase of  is already available and Cameroon is in search of a partner to finance the construction on a public-private partnership basis.