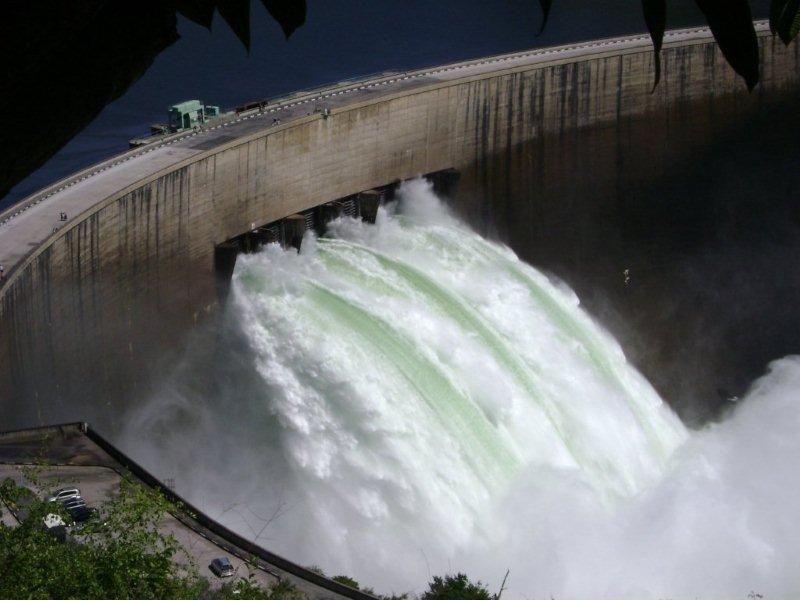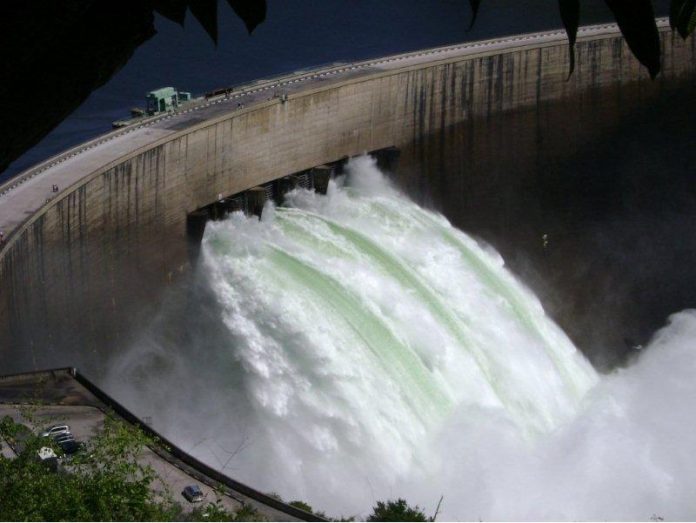 The Zambezi River Authority has announced that rehabilitation works on Kariba Dam project located on the border of Zambia and Zimbabwe is on scheduled. Authority Contract Engineer with the ZRA Sudden Mukuwe who announced the reports said that the challenges that had delayed the project  including construction of an access road to carry a 130-tonne crane into the Zambezi River have been overcome.
Also Read:Construction of stalled Umaa and Badassa dams to recommence
Kariba Dam
Kariba dam stands at stands 128 metres (420 ft) tall and 579 metres (1,900 ft) long. The dam forms Lake Kariba which extends for 280 kilometres (170 mi) and holds 185 cubic kilometres (150,000,000 acre•ft) of water. Two views of the dam as seen from Zimbabwe.
Plans to rehabilitate the dam started in 2014 after experts advised that it should be repaired after cracks emerged on its walls. Experts had warned that Africa's largest man-made lake, which measures 226 kilometers long and in some places 40 kilometers wide, would collapse if nothing was done to repair it.
Rehabilitation works on the project include; reshaping of the plunge pool downstream of the dam wall, which commenced in 2017, and the rehabilitation of the spillway. The spillway consists of the six gates in the upper part of the concrete dam wall through which the ZRA releases water into the plunge pool to manage the reservoir water levels.
"The spillway rehabilitation will ensure the continued safe, controlled release of water from the reservoir when this is required. It will restore the Kariba Dam to full operability and ensure its continued contribution to energy security and economic growth, prosperity and poverty alleviation in the southern African region," said Engineer Munyaradzi Munodawafa, CE of the Zambezi River Authority.
The rehabilitation of the dam is being financed by the European Union (EU), the World Bank, the Swedish government and the African Development Bank (AfDB) while the two governments have also contributed counterpart funding.
EU Ambassador to Zambia Allessandro Mariani said the rehabilitation project will give the dam walls a new lease of life while World Bank Country Representative Ina Ruthenburg said the dam was a symbol of close collaboration between the two countries.