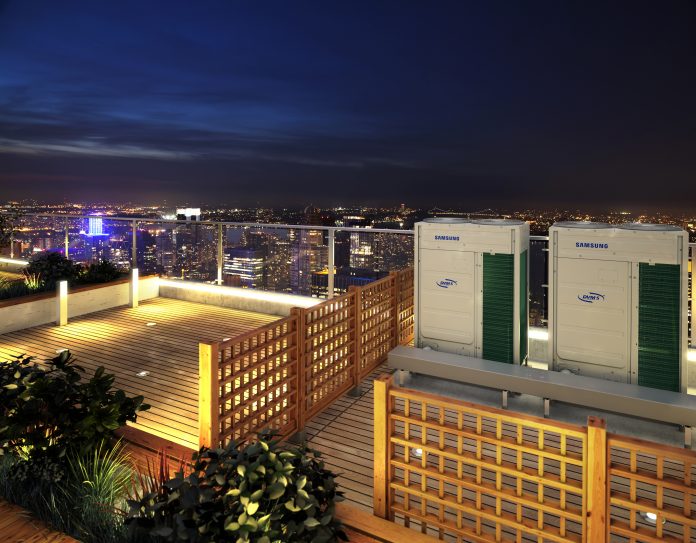 Like all technology driven industries, the Heating Ventilation and Air Conditioning (HVAC) sector is highly dynamic and responsive to changes in technology, consumer tastes and other variables that dictate what manufacturers offer to the market.
Constant research to produce innovative products suitable for different environments
therefore forms an integral part of HVAC manufacturers' operations. In the past, demand for air conditioning especially in developing countries was mainly felt in areas that typically experienced hot and humid weather. And even then, consumers were perfectly content with fans or anything that blew some amount of cold air during these periods. Today, the situation has changed.
Consumer awareness has increased tremendously. Demand for air conditioning is now virtually universal. Tastes and preferences are constantly changing. For example, many employees working in modern offces are increasingly aware of the correlation between air quality and overall health. There is therefore a demand for systems that not only keep the working environment conducive but also ones that simultaneously supply clean air.
A similar situation is being witnessed in residential buildings. The following are top suppliers of air conditioners in Kenya who have evolved with both the taste and preference of consumers:

Samsung
Samsung is one of Kenya's leading Air Conditioning Equipment Suppliers. The company has been manufacturing air conditioning systems for the last 40 years, utilizing the latest technology and striving to produce the most innovative, efficient and reliable systems in today's market.

LG Electronics
LG is one of Kenya's leading air conditioning equipment suppliers. The company was
founded in 1958 when the Lucky Chemical Corporation established an electronics
company named GoldStar.
The two companies would form the LuckyGoldStar conglomerate. GoldStar produced Korea's first radio, TV and refrigerator within its frst decade. Driven by a vision of providing quality air conditioning equipment, the company has unveiled the latest technologies in the sector as it seeks to work together with their valued customers to create solutions that improve the quality of life to East Africa Citizens. "LG's 5th Generation Variable Refrigerant
Flow (VRF) MULTI V5 offers best-in class Energy Effciency.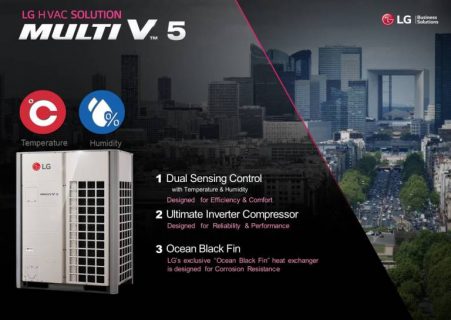 LG ONLY features include; Dual sensing control (RH & Temp.), High Pressure Oil Return (HiPOR) patented technology ,Oceon Black fns and large capacity outdoor units make it the most effcient and reliable product in the market," said Erick Kiprono, the assistant manager at the company.
Some of the features like Smart Oil Management having Oil level sensors in ODUs, Ocean black fns (to protect condenser in highly corrosive environment), Auto dust removal, electrical protections in high or low voltage, phase reversal, phase missing and over current features, also makes the system more reliable. LG Multi V5 VRF system recently received honors in six product categories at the prestigious Air-conditioning, Heating & Refrigeration Institute, US (AHRI) performance awards for their cutting-edge air conditioning products.

This recognition marks the frst time they have won awards in six product categories all
at once. LG East Africa has established itself with partners in all the 16 countries. Current ongoing projects in the region are; 5 star Glee Hotel and Mimosa Serviced Apartments in Kenya. Uganda Civil Aviation Authority – Uganda. 5 star NSSF Hotel in Tanzania. Ministry of Defense in South Sudan. Djibouti Freezone in Djibouti.
Euro Appliances
Euro Appliances distributes, PlasmaMade Air Filters, PlasmaMade Air Purifier and PlasmaMade Air Sensors. They are the right combination to assist in cleaning the air from smell, pollen, allergen and other pollutants.
The filters are very low in energy consumptions (12Watt) using a DC technology and a 12Volt power line. The PlasmaMade Air Sensor on the other hand gives you insight into the air quality in your living and working environment. According to the company, in the near future this air sensor and air filter will be connected to control and filter your air in your living and working area automatically.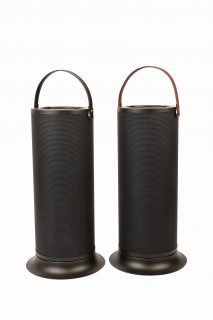 Taco, Inc.
Taco, Inc. supplies a full range of commercial size pumps (with variable speed options) and associated equipment, including multi-purpose valves and heat exchangers. Taco also offers a proprietary single pipe distribution system called LoadMatch®, which relies on small, low kW pumps to move system water, and eliminates the need for expensive, energy-consuming control valves and most balancing valves. Taco's LOFLo® Mixing Block controls the lowest possible flow rate by maintaining the highest possible supply water temperatures when cooling.
The LoadMatch and LOFlo systems can be integrated with ceiling-mounted chilled beams for radiant cooling throughout a building. Dehumidification (latent cooling) is handled by a separate 100% dedicated outdoor air system (DOAS) to supply dry, conditioned air to interior spaces.
Gilflian Air Conditioning Ltd
Gilflian is an integrated engineering, contracting and supplying company of domestic, commercial and industrial heating, ventilation and air-conditioning (HVAC) and
close control equipment. Te company uses eco-friendly technology featuring green gas and less power consumption enabling buyers to reduce long term running costs of the equipment.
It specializes in providing a complete package of design, supply, installation and after
sales services to various sectors such as: manufacturing and processing zones, data and central communication service centers, hotels, hospitals construction; office blocks
and residential.
Gilflian has maintained a long term partnership with CARRIER/TOSHIBA, HITACHI, YORK, MITSUBISHI, FLAKTWOODS and VENT AXIA- FANS as their regional agents. These are leading international brands for air conditioning equipment which comprises: residential & light commercial split units' e.g. high walls, cassettes, console, window, mobile units and package units, large commercial chillers and heat pumps, air handling units, moduline systems, low and high static fan coil units and hydronic cassettes.
For precision cooling they have long standing partnerships with VERTIV and Schneider (UNIFLAIR). Tey have been in the HVAC business since 1998 and have been involved in big complicated projects in the East Africa region.
In Kenya, the company has at least 51 completed and ongoing projects. Some of these include supply and installation of AHU at Bayer Pharmaceuticals, mechanical ventilation at US Embassy, HVAC equipment supply at Karen hub, Two Rivers Mall, Garden City Mall and Kenya Civil Aviation headquarters among others.
It has a subsidiary incorporated in Uganda and fully operating under the name Gilflian Air Conditioning (UG) Ltd.Some of their biggest air conditioning and mechanical ventilation clients are Acacia shopping Mall with 436 shops, Ministry of health HQs, World food program, Parliament House of Uganda among others.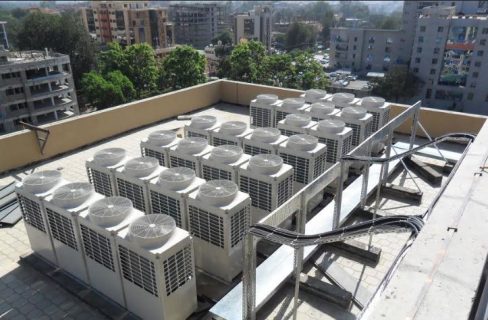 In Tanzania they have worked for Aga Khan Hospital, Keko Pharmaceuticals, and Coca Cola. Tey have also delivered projects for the British Embassy in Rwanda, Port of Djibouti and the Burundi Government Data Center.
The firm advises buyers to look at the long term costs/benefts of any HVAC solution
they are looking for. Gilflian's most popular product in the market is the variable refrigerant flow system (VRF).

VRF system is where one outdoor is connected to several indoors units, this saves space for installation and they do longer distances than normal split units. Tey also have inverter technology that saves power consumption.
VRFs are typically installed with an air conditioner inverter which adds a DC inverter to the compressor in order to support variable motor speed and thus variable refrigerant flow rather than simply perform on/off operation.

By operating at varying speeds, VRF units work only at the needed rate allowing for substantial energy savings at load conditions. "We offer the best products at very reasonable prices and we have a very good service and maintenance which ensures customers get prompt attendance," said Alfred Sila, the company's General Manager.
After supply and installation, Gilflian offers excellent afer sales service and helps customers maintain the equipment at optimal condition. The company's sales grew by 14 per cent in the last fnancial year.