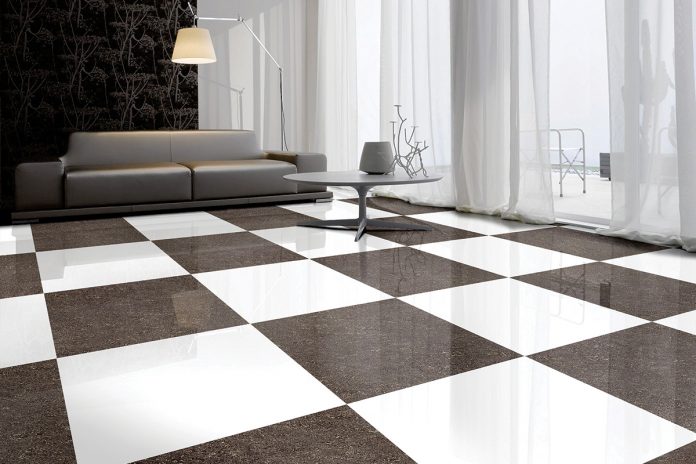 There are different types of tiles that any contractor can choose from. Some of them are ceramic, porcelain, vitrified, glazed, eleation, quartz stone, quarry, mosaic, pebble, Islamic and glass tiles.
The tiles market has different suppliers selling different types of tiles, some imported and some manufactured locally to suit different market needs. Below is a list of top tile suppliers.
Ideal ceramics
Ideal Ceramics is a leading tiles supplier that has been in the Kenyan market for over 30 years. Providing tiling solutions for all types of flooring requirements with globally re-known brands that offer great tiles with great prices.

It serves big corporate clients and individual clients alike. Some of its corporate clients include Two Rivers Mall, TRM Mall, Serena Hotel, Deloitte Kenya offices, the Oval and Buffalo Mall among others.
Its popular tiles brands

Although Ideal Ceramics stock many tile types, Mr. Kevin Ngugi, a Project Executive at the company, says that ceramics tiles and porcelain tiles are their fastest moving types of tiles.
Ceramic tiles
Ceramic tiles are more affordable and are recommended for home-use with the majority of buyers being home owners and affordable-housing developers. They are easy to install and come in a variety of designs and patterns making it easy to achieve a desired pattern and aesthetic appeal.
Porcelain tiles
These tiles are re-known for their high quality heavy-duty nature with wonderful designs and good prices. They are easy to install and you get a lifetime guarantee of service. The one outstanding feature about these tiles is that they are a world-class brand with guaranteed quality. They are easy to install and are durable with low water absorption
rates.

Al Khaleej Ceramics Co. LLC
Al Khaleej Ceramics Co. LLC is one of the pioneers in manufacturing ceramic and porcelain tiles with Grannitto as its brand name. It's operating since 1996 and has gained high goodwill in the building material and construction industry not only in UAE but worldwide.
Al Khaleej Ceramics Co. LLC's brand Grannitto is known as the name of trust both in domestic and international market. It is one of the fastest growing names in the modern tile industry and its pace to keep up with the customer and market demands have made it a favorite both domestically and internationally.
The products go through high-quality checks. With state of the art factory in DIC Dubai, using the best technologies available in the industry our products complies to BN, ES, ISO, SASO standard that assures all our products are paramount and genuine, with production facilities in different parts of the world we are enjoy approximately 50,000 m2/per day global production capacity.
CTM Kenya



CTM Kenya is one of the markets leaders with over fifteen years experience in the African tiles market. CTM owns a manufacturing in South Africa, with branches in different African countries including the Kenyan branch.

According to Mr. Martin Kimutai, the webstore officer, the signature product offered by this supplier is the 'Kilimanjaro tiles' which have been custom-made to suit heavy traffic areas. This supplier also stocks specialty tiles including the anti-slip tiles that are suitable for the
bathrooms and laundry areas.

Kilimanjaro tiles
These tiles come in two types: the matt finish and the anti slip. They are mostly popular because of their unique outdoor feel and texture. These tiles are packaged in cartons with two different faces, as such, one pack can be used both for indoor and outdoor areas.
Cristol Ceramics
With 15 years' market experience, Cristol Ceramic's most popular brands are the ceramic 30 by 30cm floor tiles and the 20 by 30cm wall tiles. What endears this supplier's clients to this type of tile is that it is easily available, making it easy to repair any broken tiles.

It is also affordable and comes in a variety of colours that can easily blend into colour schemes of most projects. Creativity, positioning and understanding customer needs is what sets this supplier above competition.
The company constantly assorts different patterns and designs of tiles to offer its clients a wide range of choice. Over the years, this supplier has successfully served prisons, banks,
hotels, churches, schools, factories and residential apartments in different parts of Kenya.

PERGAS GROUP
PERGAS GROUP is a top tiles supplier with its head office in Middle East where it has operated for over 20 years. Although the Kenyan branch is only two years old, the Pergas Group brings to the Kenyan market huge investments, advanced technologies and international quality of tiles and other construction materials.
Some of its famous tiles are the wooden tiles and the glazed porcelain. According to the group's branch manager, Mr. Abdolreza Shahrezaee, these are good options since clients are moving away from ceramic to wood and glazed finishes.

The market is yet to see more from this supplier as it constantly engages in research to offer a unique competitive edge in the African tile and construction industries. Other tile suppliers in the Kenyan market include Zebra Ceramics Kenya Ltd, Variety Logo, Floor Decor Kenya, Tiles and Carpet among others. Ultimately, the choice of a tile supplier will be guided by many factors including prices, credibility of the supplier, capacity to deliver on the project's requirements, after sales service and the type of tiles sold.

Saj ceramics
Saj Ceramics is a leading East African tiles supplier which has been in the market for the last 20 years. The unique feature of this supplier is that all its products are manufactured locally using Italian technology in its manufacturing plant situated in Athi River, Nairobi.
This endears it to clients who desire custom-made features in their tiles including digital printing of preferred designs. Its most popular brands are ceramic and porcelain tiles. These versatile tiles come in different sizes, styles and colours to suit different room sizes, themes, utility and budget lines.

Azuvi
Azuvi are in constant development, incorporating new formats and designs, which makes them to increasingly work with a wider range of markets and have greater capacity to enter those which until now were less accessible.
In AZUVI, they try to provide ceramic solutions for the world of architecture, both for interiors and exteriors. Facades, flooring, cladding, counter tops, furniture… are their daily challenges to which they give all their attention, sensitivity and professionalism to obtain a range of products that goes hand in hand with the trends, markets and demands of their customers. 
Thanks to technological development, design and innovation, AZUVI offers various solutions, with availability of an assortment of formats in timeless shades ranging from a wide range of grays to warmer tones including whites. These are pleasant textures with perfect finishes that offer an aesthetic with its unique personality, achieving a versatile material with which you can create unique combinations. 
One of Azuvi's strengths are the designs of their ceramic decors. Delicate shapes with detailed nuances that offer and elegant, avant-garde finish the walls of various spaces. 
Some examples of these wall tiles are: 
Peak, Avola collection.  

Stria, Silkstone collection. 

Dexa, Atlantic collection. 

Montana, Aran collection. 
 Guiding principles when shopping for tiles

Whichever the supplier you choose, it is important to consider the following factors while shopping for tiles:

Use
It is important to have the right tile for the right space. For instance heavy traffic areas require versatile durable brands with good wear and tear response. Bathrooms require rough-textured tiles or those with anti-slip finishes to prevent falls. Outdoor areas require durable.
Water resistant tiles
Additionally, tiles meant for wall and ceiling applications should be those that are made from lightweight materials such as perlite, wood and mineral wool.
Size of the space
Big tiles are suitable for big areas while small or long format tiles are suitable for narrow or small areas. The less pieces you use, the fewer the joints will be and the less cutting and wastage that will occur in the installation process.
Budget
Construction projects are capital intensive and failure to adhere to a budget may delay the project or lead to its discontinuation altogether. Ceramic tiles are cheaper than porcelain tiles but are not as durable.
Sometime however a compromise is made to go for less expensive tiles depending on the project's budget.
Quality
High quality tiles provide good value for money and ensure a high quality project.

Availability
Big projects like malls will require many tiles. It is important to choose a tile that will be easily available throughout the entire construction period and in the long-term maintenance and repair activities.