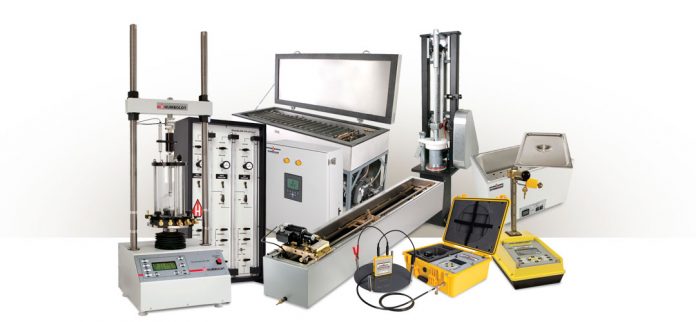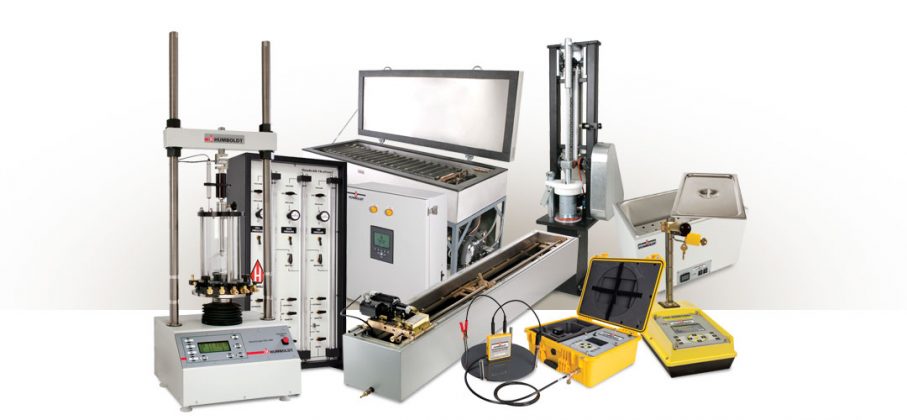 The following are the top construction materials testing equipment manufacturers
A.P. van den Berg
A.P. van den Berg is a company in the Netherlands, active for more than 50 years. The company has built up its global reputation in the Cone Penetration Test (CPT) industry with the design and delivery of advanced systems for in situ soil investigation on land and offshore.
A.P. van den Berg is designer, builder and supplier of Cone Penetration Test equipment for onshore, offshore and near shore soil investigation. They offer a full range of pushing equipment configurations and a proven and advanced digital data acquisition system for multiple CPT and additional parameters.
Besides the Cone Penetration Testing equipment, A.P. van den Berg supplies silent and vibration-free hydraulic pile pushers. The company's innovative character and the fact that it has design and production under one roof, are the success factors behind the market leading position. With the continuous product development from its own engineering & development department you are assured of the latest technology.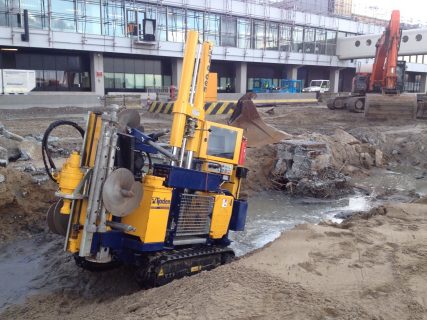 BAMR (Pty) Ltd
BAMR (Pty) Ltd is a family run business which supplies, repairs, services and calibrates instruments, especially in the Coatings, Corrosion, Physical Paint Testing and Allied Industries since 1946.
BAMR represents some of the Market Leaders in the World in Southern Africa and strive to combine quality products at competitive prices, with personalized service. They are the sole official authorized Elcometer distributor and partner in South Africa and most of Africa.
The company recommends Elcometer's coating thickness gauges which are considered the best value for money gauges in the industry.
Applications for the Elcometer Protective Coating Inspection range includes any application where you are applying a coating to a substrate including painting a ship, a tank or a structure such as a stadium. Other than measuring the coating thickness, other gauges and applications in this industry include:
Climatic conditions including moisture
Coating thickness – including Wet and Dry Film
Pinhole and Porosity Testing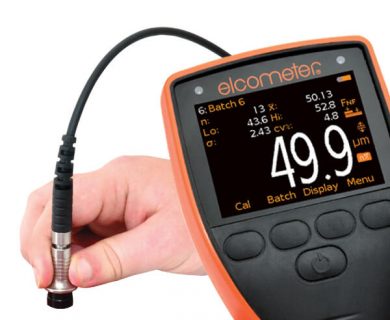 OKOndt GROUP™
OKOndt GROUP™ represents a group of companies with more than 25 years of experience in the research, development, and manufacture of NDT products. The company has been manufacturing equipment for non-destructive testing (ultra-sonic, eddy-current, electromagnetic-acoustic) of materials and structures and is supplied to more than 50 countries of the world on all continents.
Unlike other NDT suppliers, OKOndt GROUP™ provides highly reliable technical solutions at affordable prices, allowing customers to maintain excellent operational stability at a minimum cost. They offer both a standard line of NDT instruments and custom equipment and probes built to individual customer specifications and for special materials.
All equipment, transducers, cables and calibration samples are also produced by them, so that the buyer will not have problems with spare parts and additional equipment in the future. In addition, OKOndt GROUP™ have several unique devices that still do not have complete analogs in the world, for example, the TOFD Man wireless system for weld inspection, eddy current monorail flaw detector for rail inspection.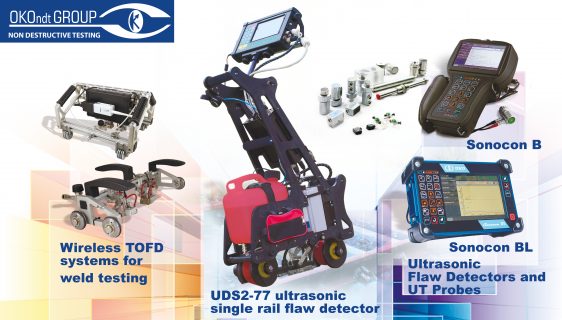 TQC Sheen
TQC Sheen designs and produces field measuring instruments and lab equipment for testing paint and coatings and general surface treatment. Objective is to create and offer solutions for every possible QC-application in surface technology.  TQC Sheen products are known for their ergonomic features and user friendliness products. In order to complete the range TQC Sheen works closely together with renowned manufacturers from all over the world.
TQC Sheen is headquartered in The Netherlands where the company's production, logistics, application lab and R&D centre are housed near the city of Rotterdam. For special applications TQC Sheen has established the 'special products service'. The close cooperation between the Technical Sales Department and the Research and Development department makes it possible to develop special products according to customer specification.
TQC Sheen is committed to actively participating in the market. Together with representatives from other major market players TQC Sheen tries to assist in keeping the paint related standards up-to-date, relevant and objective.