Glow lighting is one of East Africa's leading companies that offers lighting to suit the client's own tastes, from funky retro pendant lamps that stand out, to large statement pieces that give grandeur to living rooms; to subtle yet beautiful ceiling and table lamps for your bedroom and other personal spaces. The company has been active in Kenya for the last five years.
Glow lighting has modern and unique showrooms located in Westlands and along Mombasa road in Nairobi. Their collection of products is much inspired by the need for quality and unique lighting solutions to bespoke home settings.
The company has bespoke lampshade and lighting designs for commercial and residential projects. It provides colorful ceilings available with integrated LED lights which have remotes to adjust speed and can change its color to warm and white lights. The company also provides contemporary lighting which covers all fittings that reflect the style and character of a modern home setting.
A modern pendant design to light up your rooms is what the client gets from Glow lighting. They have an arrow of fabulous modern chandeliers perfect for lobbies and staircases. In their showrooms, you will get to see different types of sphere lamps, some with manual switches. The lamps are chargeable with USB. You will also get to see different ranges of classical rustic wall brackets suitable for your rooms.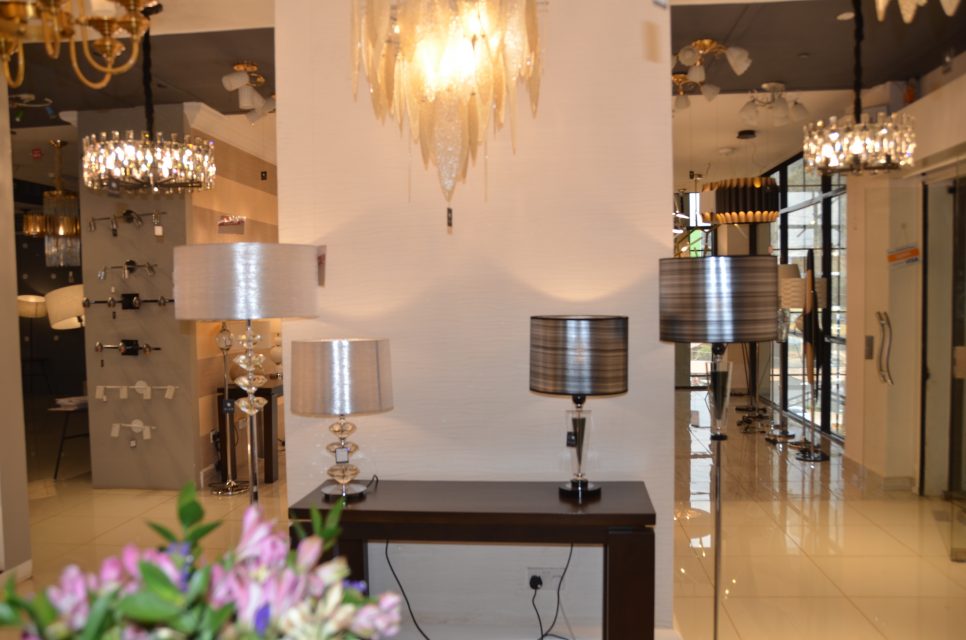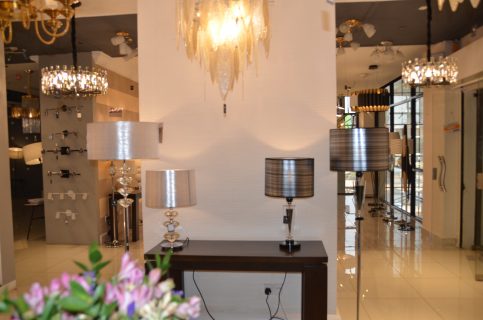 Have you been searching for bathroom mirror lights? Glow lighting have illuminated mirrors with the power to transform bathroom spaces by providing an extra light which gives your room an instant facelift more brighter and attractive.
Glow lighting bespoke products are being widely used in interior décor, commercial offices, bar and grills, hotels, parking lots, outdoor places and many other areas.The company has been involved in many projects in the country. The projects include the installation of colourful modern chandeliers, ceiling lamps and wall sconces in Milan mirage towers bar and grill. The vintage look at the Charlie's Bistro, Kasuku center in Kileleshwa is also a part of Glow lighting's handy work.

Customer satisfaction
With a significant inventory of modern lighting products and first class services, the company has created spaces that enhance the clients' experience and bring an overall amazing ambiance to a customer's home. They have powerful products which are flexible and easy to install; this reiterates their support for the transition in the lighting technology.
Clients experience excellent color saturation and great efficiency from their products.Their long attractive design of luminaries and the many possibilities for use is a good example of the uniqueness of their products. They have created individuality of which the world of today and future need.
Due to the projects they have undertaken and completed successfully, the company has managed to experience gradual growth over the five years despite the competition in the market.
The growth can also be attributed to the fact that the company is cognisant of the actuality that lighting products have become popular in the last few years due to the several benefits they offer. These benefits include:energy saving, eco-friendliness, long lifespan and many more. The benefits have spurred many people to replace the traditional lights with the modern ones. This transition has ushered the increase in the market size for modern lights and therefore an opportunity for Glow Lighting to shine.