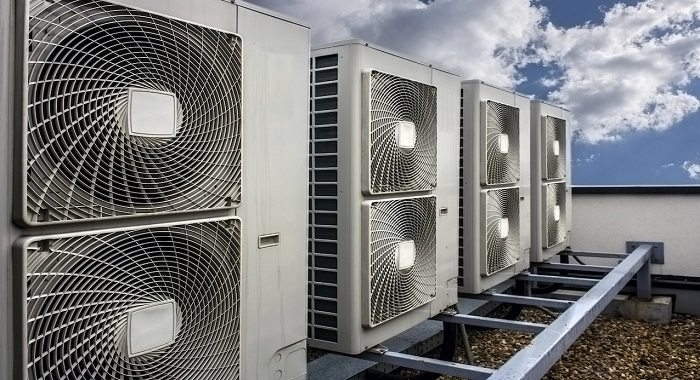 Heating, ventilation, and air conditioning (HVAC) is the technology of indoor and vehicular environmental comfort. Its goal is to provide thermal comfort and acceptable indoor air quality. HVAC system design is a sub discipline of mechanical engineering, based on the principles of thermodynamics, fluid mechanics and heat transfer.
Here are some of the companies that supply hvac product;
Caleffi
The company manufactures high-quality components for heating, plumbing, air conditioning and renewable energy, for residential and industrial systems. We also provide state of the art components for metering applications.
The Group has over 1,307 employees worldwide and distributes to over 90 countries with a recorded turnover above 329 million euros in 2018. The CUBOROSSO (REDCUBE) Studies and Research Centre and the MAV Automatic Vertical Warehouse which guarantees even faster shipment and more punctual delivery, are additional strength points. Caleffi is member of the European Association CEIR (Taps and Valves Industry) and the Italian Association AVR (Valvole e Rubinetti).
Jet-Air
Jet-Air is one of the most well known brands in Southern Africa. The supply quality air conditioning & Evaporative Cooler backed up by a wide distribution network and an international supplier network. The company's air conditioning provides solutions for residential, commercial and industrial purposes. They are suitable for areas such as offices, homes, warehouses, schools, hospitals, airports, and hotels. All the air conditioner types have fixed speed and inverter options to suit your energy efficiency needs.
All our air conditioners are powered by world-famous compressors such as Hitachi, Toshiba, Panasonic; and made by top well-known Chinese manufacturers. Our products have been granted full CB and NRCS certificates.
The company's head office is based in Cosmo City, Gauteng, and where they distribute their product in all areas in South Africa and neighboring countries, such as Mozambique, Botswana, and Zimbabwe. There are Jet-Air branches in the Western Cape, Kwa-Zulu Natal, Eastern Cape, Mpumalanga, Free State and North West, to provide better customer experiences and accessibility of the products in every region.
Also read:Good installation of HVAC systems for better results
Electrovent
Electrovent's Fire Dampers are SABS certified to SANS 193. Additionally we are ISO 9001 quality certified company, independently audited by TUV Nord. Our products have been in use in Africa for over 30 years. The company aims to maintain its recognition as the leader in manufacturing of HVAC products and components and also to provide quality products for the HVAC market and maintain market expectations on product lead times.
Briton
Bitron is a privately owned multinational company leader in the research, development and manufacturing of mechatronic devices and systems for the automobile, appliance, HVAC and energy industries.
Bitron HVAC Division is an integrated design and manufacturing organization specialized in the development, production and marketing of components and systems for OEMs in the HVAC Industry. The company's mission is to build on our history of product excellence and technology innovation to provide the highest-quality and most reliable systems and components such as water sets, controls, heat exchangers and components of all kinds, to our world-wide customers in the Heating, air-conditioning, and ventilation and pump market.
Bitron HVAC Division is part of Bitron Group, a privately owned multinational company leader in the research, development and manufacturing of mechatronic devices and systems for the automotive, appliance, HVAC, medical and energy industries with 6000 human resources in the world.
WP Manufacturing (Pty) Ltd
WP Manufacturing (Pty) Ltd is one of South Africa's leading manufacturers and suppliers of all types of heating, ventilation air-conditioning and refrigeration equipment.
WP's products locally manufactured, are an entire range of console and split type console air-conditioning units, capacities ranging from 2.6 kW to 7 kW. These units are manufactured from 304 stainless steel as well, which have been proven as high quality products in our range.
The company has a comprehensive range of Westair direct expansion and water cooled units, self contained and split type is readily available from stock with capacities available from 2.6 kW to 255 kW, [High wall, cassette, under ceiling, hide a way and roof mount type configurations].