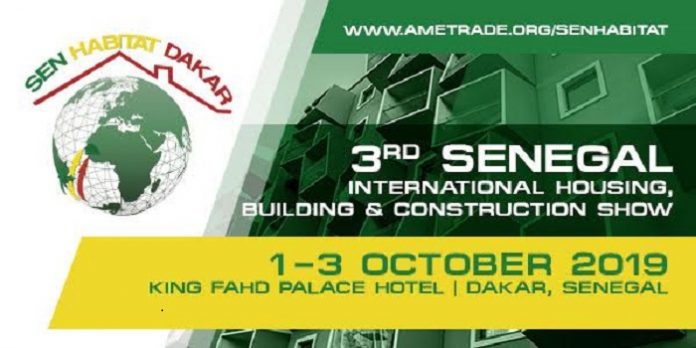 AME Trade is delighted to host the 3rd International Housing, Building & Construction Exhibition & Conference, SENHABITAT, which is due to take place from the 1st – 3rd October 2019 in Dakar, Senegal.
The SENHABITAT 2019 Conference and Exhibition will include interactive corporate workshops and technical excursions to visit Senegal's largest housing projects at Diamniado and participation of major international pavilions.
Senegal especially Dakar, has been through a major building boom, caused by influx of international organisations (especially during the crisis in Cote d'lvoire), expatriates and most importantly the rising Senegalese middle class.
SENHABITAT 2019 is an all-encompassing trade event that will encompass a technical conference with workshops and panels, a three day trade event, site visits to witness first hand Senegal's construction revolution.
For more information, visit: SENHABITAT 2019 WEBSITE
Event name SENHABITAT 2019 ,3rd Senegal International Housing, Building & Construction Exhibition & Conference
Event date 1st – 3rd October 2019
Event location Dakar, Senegal
Event URL www.ametrade.org/senhabitat
Contact name Laura Sitzia
Contact email and tel [email protected]
T +44 207 700 4949
Organiser name and URL
AME TRADE Ltd www.ametrade.org