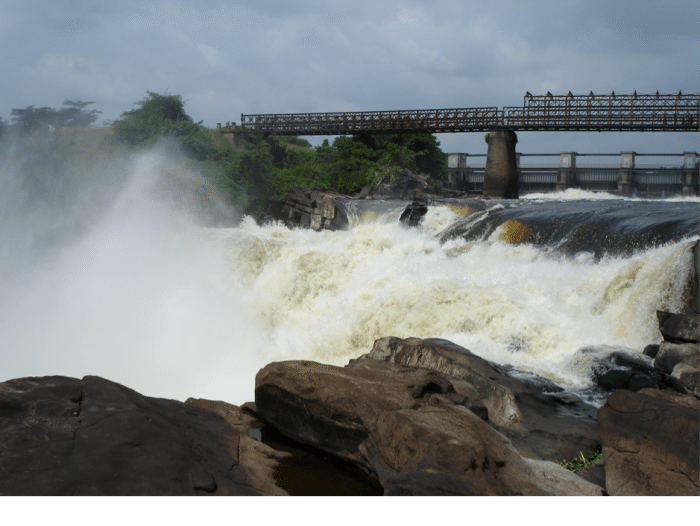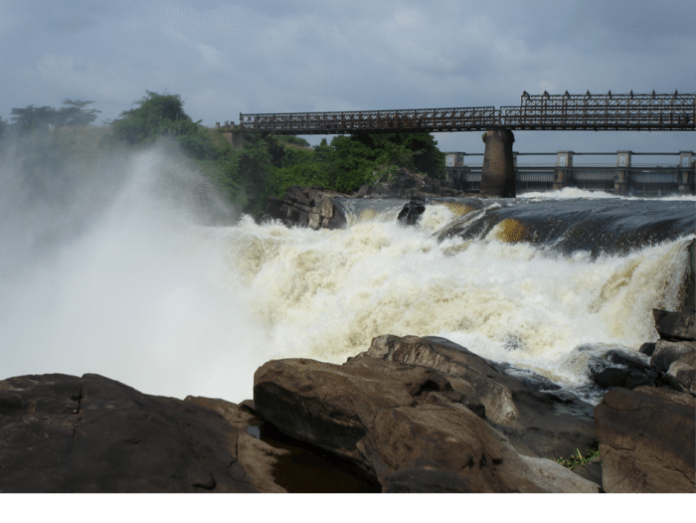 The government of Cameroon has confirmed that Construction of Nachtigal hydroelectric dam; the country's biggest hydroelectric dam is well on course, with its commissioning slated for 2023. This is after Government officials visited the project site in the locality of Ndokoa in Batchenga sub-division in the Lekie Division.
The air at the site was filled with sounds of bulldozers, front head loaders, graders, compactors and other heavy-duty construction machinery. On site are over 300 workers, a mix of engineers, technicians and general labourers, carrying out grading and surfacing of the area to host the power plant and a temporal lodging facility.
Nachtigal hydroelectric project
According to Valarie Medje, one of the CCN construction staff on site, the construction site has been divided into 11 zones, of which five are active. The project involves the construction of roller compacted concrete dams, a headrace channel, a power plant with seven generating units, a generation substation and a 50.3km transmission line from Batchenga to Nyom II in Yaounde.
Also Read:World Bank approves US $794.5m for the construction of Nachtigal dam, Cameroon
Augusto Soares dos Reis, General Manager of the Nachtigal Hydro Power Company (NHPC), mentioned that works on the project will progress without any delay until its completion and commissioning by 2023. The General Manager also confirmed that they have secured enough financing for the project totaling US$1.36bn and as such, there is no worry over funding.
Upon completion, the plant will become Cameroon's largest HEP dam and will inject 420MW of electricity into the national grid.
The Nachtigal HEP dam will be constructed on the River Sanaga at the Nachtigal waterfall. The dam is being constructed and will be managed by NHPC. The company's shares are owned by: Electricité de France (EDF) 40%, International Finance Corporation (IFC) 20%, Government of Cameroon 15%, African Development Bank (AfDB) 15% and STOA Infra & Energy 10%.