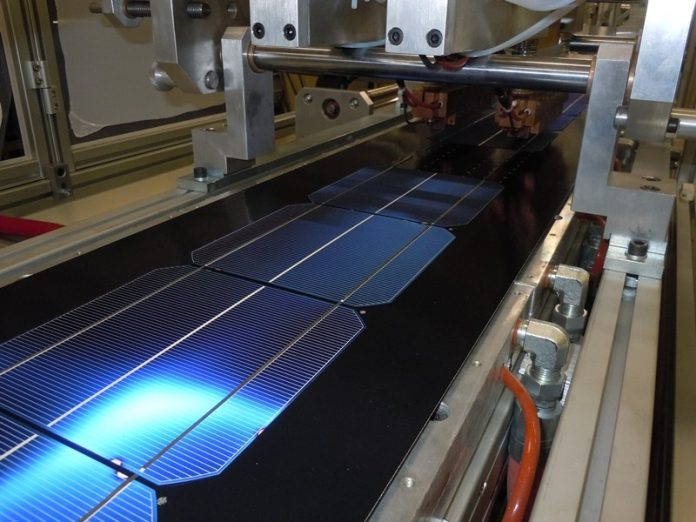 Most recently, GreenLine Africa, a renewable energy solution provider based in South Africa, signed a framework agreement with Sweden's Absolicon to put up a T160 production line, the first of its kind in the entire African continent, with an annual capacity of 100,000 m².
The contract, valued at approximately EUR 4 million plus a monthly license fee of 4 %, has terms that include training of staff so that they can operate the line, as well as planning and designing additional concentrating solar heat systems.
Greenline Africa will initially produce the Absolicon T160 by importing most components, such as receivers, steel reflectors and glass covers but step by step, more of them will be sourced locally to reach 70 % in the long run.
Greenline Africa is a fast growing company and with the potential market for T160s in South Africa, Absolicon seeks a partnership with the former.
 Illustration and explanation of the T160 tracking the sun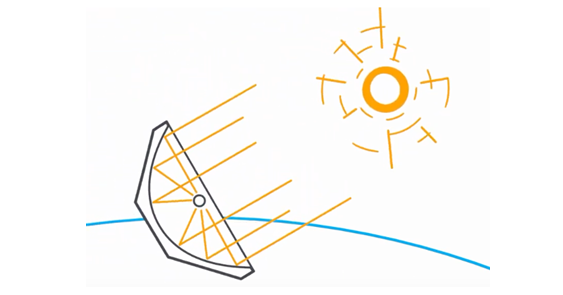 A steel structure coated with a reflective film focuses sunlight onto a stainless-steel receiver tube. Back ribs keep the reflectors in position, while a glass cover protects them against soil and dust.
The collector is designed for use in large solar fields. It can produce heat and steam in multiple industries or be connected in series to flat plate collectors to boost the temperature in a district heating network.
Solar Keymark certificate for the T160 collector
The T160 has been the only concentrating collector worldwide to have received a Solar Keymark certificate.
Its certification has also been the first concentrating collector certification since 2013 when several technologies, including air and concentrating collectors, were incorporated into global test standard EN ISO 9806.
Joakim Byström, Managing Director of Absolicon says that the test results for the T160 collector from Swiss research institute (SPF) showed a high optical efficiency, µ0, of 76.4 % based on the beam irradiance of the surface aperture area.
The publicly available Solar Keymark certificate shows an optical efficiency of 69.7 % based on beam irradiance and gross collector area.
The Solar Keymark test procedure
Byström said says that in their experience, Solar Keymark test procedures are well suited for assessing the performance of concentrating collectors.
At SPF, the T160 was tested across the full temperature range, all the way up to 160 °C, and the assumptions in the quasi-dynamic model held true. Furthermore, the glass cover in the T160 collector had to withstand a load of over 500 kg and hailstones with a diameter of up to 25 mm.
"SPF's findings, which we were satisfied with, will enable us to make performance estimates with the same accuracy as for flat plate solar collectors," he added.