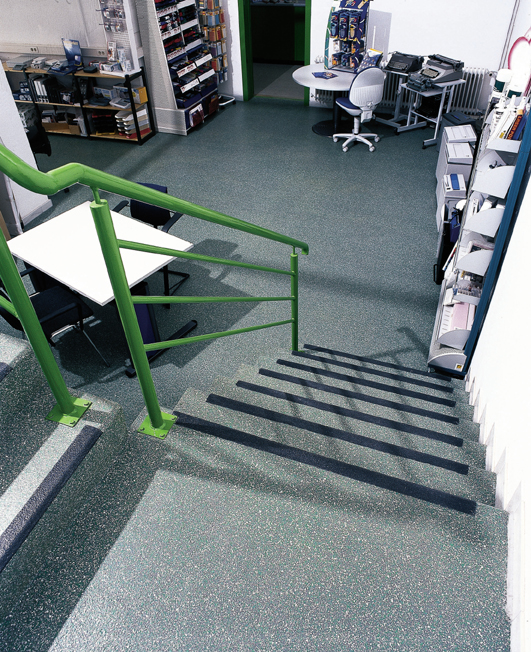 Silikal has been developing and manufacturing resins for floor coatings based on MMA, Epoxy and Polyurethane for decades. Silikal has the right answer for any flooring problems. With Silikal floor coating you achieve a monolithic, seamless surface that is low maintenance, as dirt can be easily removed from the floor and won't be caught in cracks.
Depending on the application temperature, MMA hardens and can take traffic in a rapid manner. In a maximum of two hours the systems are fully cured and ready for traffic. No interruptions in business when renovations are made. They can be used even at temperatures as low as -10 oC (special grade -25 oC)
Safety is a very important topic for Silikal. This is why there can be add various anti- skid grades to Silikal floor coating and they are wear and tear resistant.  Floor coating products can easily withstand heavy loads and is wear and tear resistant. They are chemical resistant to alkalis, acids, greases, oils, salts and other aggressive media. Thanks to the great color selection, you can design your individual floor with colored quartz sand or flakes.
MMA construction products – safety relevant aspects
General Solid transparent polymethyl methacrylate (PMMA) products are diverse and present in everyday life. Shaping takes place via injection moulding of molten PMMA-granulates, e.g. for car tail lights or polymerisation ("chaining") of liquid methyl methacrylate (MMA) to rigid PMMA in-between two plates, as done for "Plexiglas".
For some applications, the adhesion respectively shaping by polymerization of MMA to PMMA at the final site is exploited, e.g. 2-component adhesives, bone cements, road markings or floor coatings, which may also contain pigments and fillers. For curing by the end user, typically easy to use starters like benzoyl peroxide (BPO) are added. This starter is well investigated dermatologically as it is the active ingredient for acne ointments (up to 10%).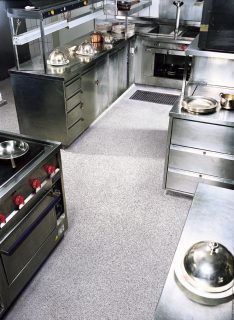 About Silikal
It all started in Frankfurt am Main back in 1951. Having initially concentrated on screed construction, at the start of the 1960s Silikal began to develop new, modern synthetic resin based products for the dynamically growing construction sector, primarily for floor coatings and engineering applications in trade and industry. Silikal has continued on that path with countless research projects to date.
As the markets developed, so did Silikal. With ever changing requirement demanding constant product developments, the product range grew from year to year. Today, Silikal customers can choose from a large number of MMA, epoxy or PU products and specialties, whether coatings, sealants, mortars or PU concrete, tested to CE, TÜV and AgBB standards. On offer are resins for marking and orthopedic applications, adhesives for filling cracks or testing tensile strength and resins for design floors or tactile guidance systems for the blind, to name just some.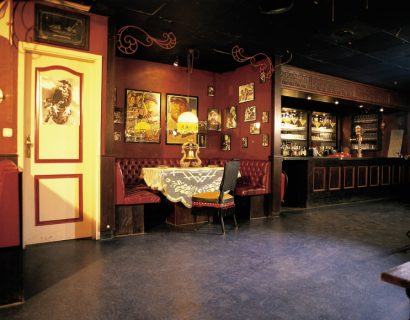 Silikal prides on advice, service, speed – and of course quality! Silikal responses when customers' needs us as fast as the curing times of reactive resins. A whole team of specialists, technicians, applications engineers and developers are on standby for you.
Sealants in a building are indispensable, not only offer outstanding protection against the ingress or penetration of moisture, but are also suitable for many different functional requirements in a wide variety of uses.