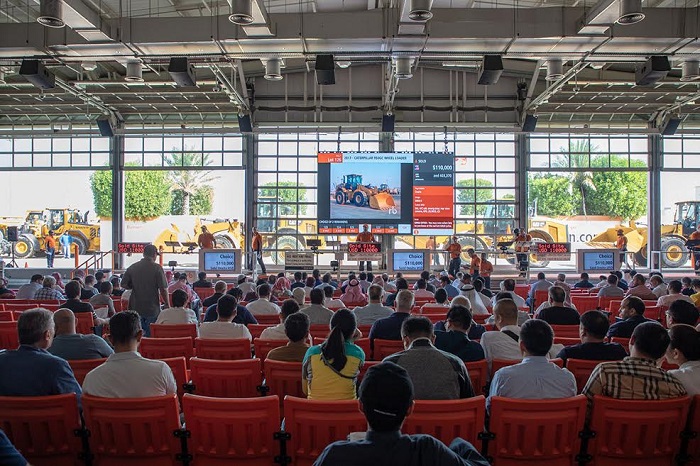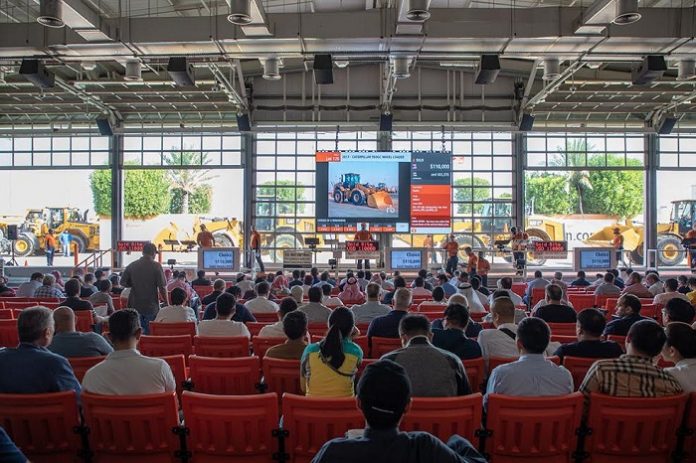 With the end of the year approaching, Ritchie Bros. is gearing up for its last Dubai equipment auction of 2019. The event, which features hydraulic excavators, dozers, loaders, graders and many other items, will be held on December 10 & 11 at Dubai's Jebel Ali Free zone. There are no reserve prices at the auction, meaning that everything is guaranteed to sell to the highest bidders during the two-day event.
Many equipment items are being added to the inventory by businesses from the UAE and other regions. In the weeks before the auction days, inventory is building up rapidly and equipment buyers will be searching for items of interest
Ritchie Bros. auctions in Dubai are held several times a year and are known among heavy machinery users for their large selections of items. At the company's previous two-day auction in September, more than 180 companies from the Middle East, Africa, India and other regions sold more than 1,280+ pieces of equipment. Over a thousand people registered to bid at the auction, including many bidders from the African continent.
On the auction days, equipment buyers join on-site and online and come with a big appetite for heavy equipment from their favorite manufacturers. It's an almost theatrical event with a live 'chanting' auctioneer, bid catchers and seemingly endless rows of shiny machinery driving passed the bidding crowd. Those who can't attend in person join the bidding live online through the company's website.
Already in inventory for the December Dubai auction are a 2015 Caterpillar 950GC wheel loader, a 2010 Caterpillar D6G crawler tractor, a 2007 Case 921E wheel loader and many more.
Ritchie Bros. has been in business for more than 60 years and for many is a popular and reliable place to buy. There's a massive inventory of construction & mining equipment available and at the Company's unreserved auctions everything is guaranteed to sell to the highest bidders on auction day. In addition to its unreserved live auctions, buyers can find even more equipment on only-only marketplaces IronPlanet and Marketplace-E (both Ritchie Bros. solutions).