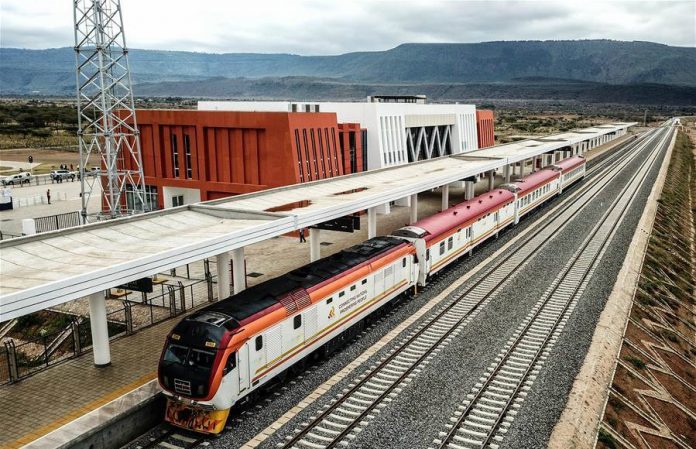 Kenya has officially launched the second phase Standard Gauge Railway (SGR) line, that links Nairobi with the Rift Valley town of Naivasha. Speaking at the launch President Uhuru Kenyatta said that the railway line will spur development in all the areas that it passes through. He further urged citizens to shun those propagating lies about the project.
"The completion of the Nairobi Suswa section of the SGR project is expected to revolutionize the development of the surrounding areas," Kenyatta said.
The new track
The new track is 120km long and has 12 stations. Passengers can ride the trains, but the railway is mainly for cargo. The track will eventually lead to an inland container depot, from where containers will be distributed to Uganda and Rwanda, and to South Sudan.
Also Read:Uganda begins demarcating Standard Gauge Railway (SGR) line route
The cost of US $1.5bn for construction of the second phase comes up on top of the US $3.2bn spent for the first stretch from Mombasa to Nairobi. According to President Kenyatta, this money will be earned back by the economic development spurred on by the railway.
The loans were provided by Chinese banks. Wu Peng, who is the Chinese ambassador to Kenya, said that China is not only lending but also investing in Kenya with the coming of the railway. "We encourage Chinese enterprises to invest in the Naivasha ICD and the special economic zones," Peng said.
The railway currently generates US $75m per year from passengers and cargo. At that pace, the loan will be paid back in 60 years. Kenya hopes to see revenues rise once the railway is connected to the neighboring countries. The railway is the country's biggest infrastructure project since independence.