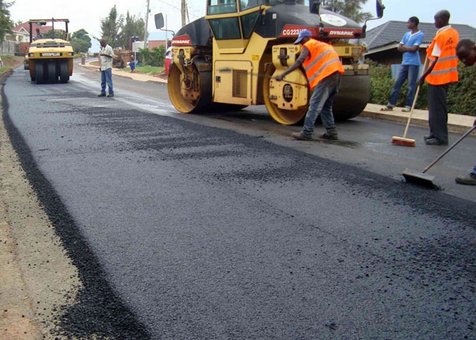 Preparations for dualing of the Kenol-Sagana-Marua road in Central Kenya are now complete and construction works are expected to commence any time soon. Transport CS James Macharia said the dual carriage road will be done in two phases, one from Kenol to Sagana and the other from Sagana to Marua in Nyeri County.
He said the two phases will commence simultaneously so as to hasten completion of the road before 2022. The CS said President Uhuru Kentatta will soon commission construction of the 135km dual carriage road. "The President will commission the dual carriage road and also the Mau Mau road which will connect Murang'a, Nyeri, Kiambu and Nyandarua counties," he said.
Mr. Macharia noted that the road will connect the Northern Corridor to Thika with the ongoing LAPPSET project and open Northern parts of the country as it will provide agriculturalists and traders from Central Kenya easy access to markets in Nairobi and other parts of Northern Kenya.
Also Read:Uganda to begin construction of Muyenbe-Nakapiripirit road next year
Feeder roads
The CS further added that the US $300m road will open up Central region counties and spur economic growth, as it will hasten transportation of people and produce. The dual carriage road funded by African Development Bank and the government of Kenya, will later be extended to Isiolo from Marua.
The CS said the Mau Mau road, which borders the Aberdare forests will facilitate access from the eastern and western parts of the forests. "The 154km road will cut across Aberdare forests from Gatanga constituency to Njambini in Nyandarua, and then shorten the route to Naivasha from Murang'a and Nyeri counties," added the CS. "The Mau Mau road will also have other feeder roads which will connect towns near Aberdare forests," noted Macharia, adding that the feeder roads will increase length of the road to about 450km.