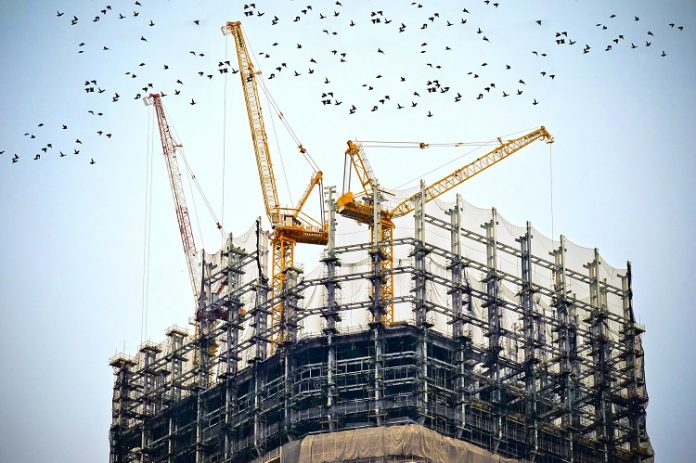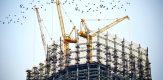 As the construction industry continues to be revolutionized with innovative new methods and approaches, one thing that remains consistent is the importance of sustainability and environmentalism.
Guided by both a public surge towards eco-friendly practices and a fundamental moral and ethical obligation to planet Earth in the face of a 'clear and unequivocal climate emergency', environmentally conscious construction is only growing in popularity.
Today, we examine how and why natural materials will continue to play a pinnacle role in construction for years to come.  Wood Since steel skyscrapers became the paramount symbol of construction capability around the world, it's easy to believe wood no longer has a place within modern construction methods.
However, wood remains an important material for smaller scale projects, offering a more ecological and economical alternative to traditional materials.
Classified into two categories, hardwood and softwood, wood is a surprisingly diverse material. Hardwood is the heavier and denser of the two, utilized in the construction of walls, ceilings and floors, in addition to wood furnishings and interior joinery.
Softwoods, on the other hand, are used to reinforce the inner structures to the frame of hardwoods, such as around doors and window frames. But why continue to use wood? Well, wood is the only 100% renewable resource in the manufacturing of building products, as well as the sole naturally recyclable and biodegradable material.
Requiring little embodied energy or fossil fuels in production, it generates minimal levels of greenhouse gases and can ultimately reduce your carbon emissions. As a very effective insulator and easily recyclable material, wood is the greenest of building resources and is one that will undoubtedly be used in construction for years to come.
Stone
Stone is extracted from the ground in virtually complete form, containing no pollutants and requiring no further harmful manufacturing. Yet, the useful innate qualities of natural stone is what makes it such a popular construction material, being utilised in masonry, paving, flooring and decorative features, to name just a few of its many potential applications.
Natural stone is hard-wearing, strong and durable, making it an incredibly sustainable material in many ways. For example, its natural aestheticism makes it a popular choice for kitchen worktops.
But aside from its obvious beauty, choosing granite worktops for your kitchen is a financially and environmentally smart move. As a long-lasting material, there's no need to replace it every few years, reducing both the production of waste and pollution levels from further manufacturing of required materials.
The natural aesthetics, sustainability and innate qualities of stone make it an incredibly useful and popular building material that will subsequently continue to be utilised in modern construction.
Metal
When it comes to thinking green, it's unlikely that metal is among your top considerations. However, many metals are derived from Earth's natural elements, with others being manufactured from their natural counterparts – and this makes them (somewhat surprisingly) eco-friendly.
Steel, for example, is an alloy made almost entirely of iron – and because of its unique magnetism, is easily extracted from water streams to make it the most recycled material in the world
What's more, steel doesn't experience any downgrading throughout the recycling process, meaning it can be recycled countlessly to still produce an exceptionally high quality of product.
The industry's increased environmental consciousness can be readily observed in how it utilises steel. The most significant by-product of steel construction, slag, was once seen as waste but is now re purposed by being sold to construction companies to be used in cement.
Moreover, industry specialists continue to work towards further reducing dust and carbon dioxide emissions, that have already seen a significant decline in recent years. This means steel can continue to be utilised as the incredibly important construction asset it is.
From high rise buildings to bridges, steel forms the fundamental structures of many of the world's greatest construction achievements – and, as it only becomes increasingly more sustainable, it will continue to help the industry prosper.
With sustainability and environmentalism becoming an increasingly pressing issue in all leading global industries, natural materials will no doubt continue to play a pivotal role in the world of modern construction.
Author bio: Sophie Armstrong is a content creator for granite and quartz worktop specialists Burlington Granite, who provide a full bespoke worktop solution by offering templating, cutting, polishing and fitting, all driven by 25 years of industry experience.