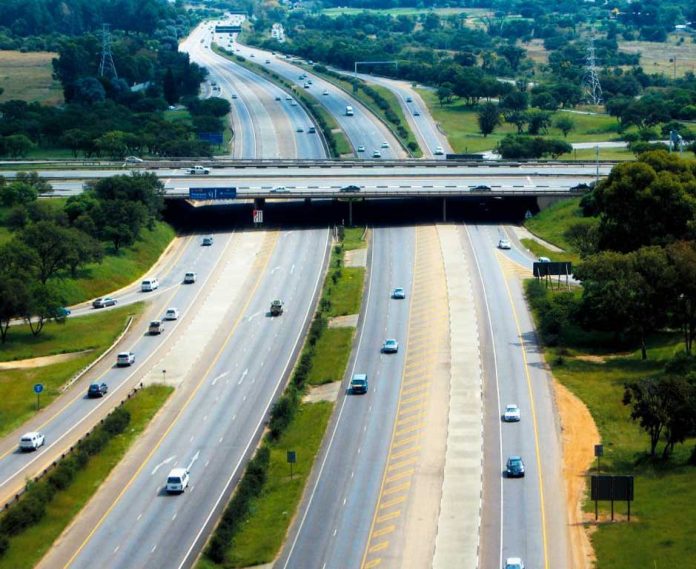 Bakwena Platinum Corridor Concessionaire (Bakwena) is set to undergo a US $3.3m upgrade project which will involve an addition of a 32km second carriageway on the N4 between the M17 and R512 (Brits Interchange). The project is expected to take 36 months.
Recent developments on the corridor
Recent developments include the dualling of the N4 bridge which crosses the Crocodile River. This bridge has five spans, each consisting of 10 precast reinforced concrete beams. Each beam weighs 26 tonnes and is individually transported via a process which involved a horse truck on the one side and a steering trailer where a crane lifts each individual beam onto the bridge piers structure for it to be secured.
According to Bakwena commercial manager Solomon Kganyago, the dualling project is on track. "As part of the ongoing works related to the addition of 32km of a second carriageway, the R511 west-facing ramp will be temporary closed after the nationwide lockdown period," he said. He further added that the addition of the carriageway will ​enhance motorists'​ ​driving​ ​experience​ ​and​ ​improve​ ​their​ ​overall​ ​safety​ ​on​ ​the​ ​route.
Also Read: Rehabilitation works on Allandale road in Gauteng South Africa begin
About Bakwena
The Bakwena N1 and N4 freeways are maintained and operated by Pt Operational Services ("Pt Ops"), an independent company contracted to Bakwena. Pt Operational Services is based in Pretoria and is responsible for operations and routine road maintenance, including the collection of the tolls, maintenance of roadside furniture and repair of potholes, line painting, grass cutting, vegetation management and maintenance of the drainage system and collection of refuse along the Bakwena routes. This maintenance work ensures that the Bakwena N1N4 toll road is kept in good order for the duration of the concession until 2031.
Bakwena is also responsible for the periodic rehabilitation and upgrading of the road. Periodic rehabilitation is done based on the results of a Pavement Management System managed by professional engineers. These interventions enables Bakwena to meet certain engineering specifications in the concession contract. Upgrade works, such as lane, bridge and interchange expansions, are determined based on specific road traffic levels of service that are required to meet in terms of our contract.