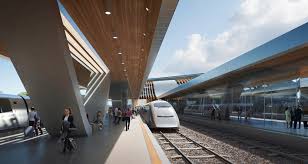 The Rail Baltic project which is currently underway has been reported to be unstable financially according to an audit released by the European Union Court Auditors (ECA). The report stated that the estimated budget for the project has increased by over 50% in the past eight years. The initial budget for the project was US$5.2 billion and has now increased to US$7.8 billion. Currently, the official cost is US$6.5 billion. The ongoing greenfield railway infrastructure that is projected to link Finland, Estonia, Latvia, Lithuania and Poland is supposed to provide passenger and cargo services across the mentioned countries and improve the transportation links between the countries.
The ECA (European Union Court) does not consider the Rail Baltic project to be a high-speed railway but rather a regular cargo railway as a high-speed railway is one that has trains that can travel at speeds of up to 250 km/h and the expected top speeds of the rail are not going to surpass 249 km/h. However, ECA did analyse the project as a high-speed rail investment because part of the project involves rebuilding a freight line in Poland and a high-speed rail there is considered one if its speed surpasses 200 km/h.
Also Read: OPDC approves plan for Old Oak Common HS2 station project in London, UK.
The opposition of the audit results
According to Kuningas, the Undersecretary of Transport of the Ministry of Economic Affairs and Communication, Rail Baltic would help reduce the number of trucks on the Tallinn-Pärnu-Ikla route, which approximately 8,500 vehicles travel on daily. He added that in his opinion, the audit is outdated and the actual freight transport and local stations are not considered. Kuningas said: "Rail Baltic will become an economic corridor, which will be used to transport cargo and people from Finland, Estonia, Latvia, Lithuania, Poland, and many others. The railroad connects us to the heart of Europe and opens new doors for Baltic companies and people," and that "changing cargo and passenger transport from roads to railroads would decrease the number of vehicles on roads substantially, and also save lives."