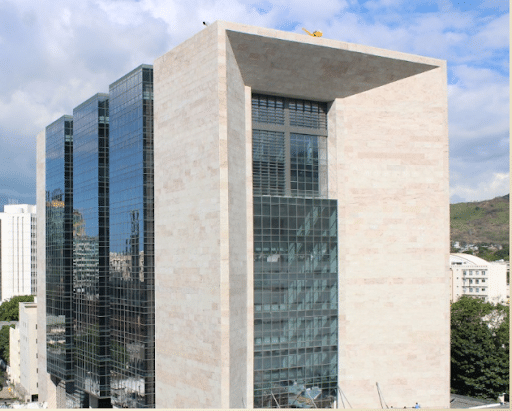 The Indian Prime Minister, Narendra Modi and Pravind Jugnauth, the Mauritius Prime Minister have inaugurated the new Supreme Court in the capital of Mauritius, Port Louis with Indian grant assistance, reflecting New Delhi's sharpened focus on its "neighbourhood first" policy. The new Supreme court in Port Louis is one of the five projects that are under the US$353-million special economic package extended by India in 2016 and is the first India-assisted infrastructure project in the capital of Mauritius.he project has been completed within schedule and below expected cost. The building is spread over an area of more than 4,700 sq m with over 10 floors and has a built-up area of around 25,000 sq m.
PM Narendra Modi also announced the implementation of nine "high impact community development projects" (HICDP) in the Maldives on Tuesday as Sunjay Sudhir, an Indian envoy handed over a symbolic cheque to mark the implementation of projects worth US$5.6 million during a ceremony at the foreign ministry in Male, which was attended by foreign minister Abdulla Shahid and members of Parliament.
Also Read: Mauritius to construct fishing port and breakwater structures at Fort William.
In October 2019, Modi and Jugnauth inaugurated the first phase of the Metro Express project and a new 100-bed ENT hospital in Mauritius, also built under the special economic package. Construction of 12 km of the metro line was completed till last September, and work on a 14-km line in the second phase is underway. "The successful and timely completion of India-assisted high-quality infrastructure projects in Mauritius shall also create greater opportunities for Indian companies in Mauritius and in the region," the statement said. India and the Maldives signed an MoU on HICDPs during the visit of late former external affairs minister Sushma Swaraj in March 2019. A grant of $5.6 million was announced for these projects and there was another cash grant of $7 million for small projects. These projects, chosen by the Maldives, are meant to have a high level of community impact and participation in areas such as income generation, healthcare, education and sustainable development.