In the field of construction and operation of port infrastructure, much attention is paid to improve reliability and safety of coastal protection hydraulic structures as well as reduction the cost of their construction. At the same time, one important task is arising protection against coastal erosion, since the failure of such structures can cause serious consequences. The most common solution to this problem is a metal sheet pile, which has successfully proven itself from the technical point of view. However, the building materials market is constantly developing and polymeric materials, for example, PVC sheet piles, are increasingly used in various areas of construction.
The metal sheet pile traditionally used in many structures to protect the coast from erosion often has an excessive load-bearing capacity, which is economically disadvantageous. The use of metal sheet pile for the purpose of giving the object a certain architectural style is an extremely ineffective solution, while PVC sheet pile is a more aesthetically looking product that easily fits into the overall architecture of the object.
The PVC sheet pile MIAKOM GSH is made of non-plasticized rigid impact-resistant polyvinyl chloride; it is a U-shaped profile with special locks along the edges of the walls. When the profiles are connected to each other, a solid wall is formed which is immersed in the ground, pile by pile. Locking joints ensure the reliability of the structure for breaking and deformation.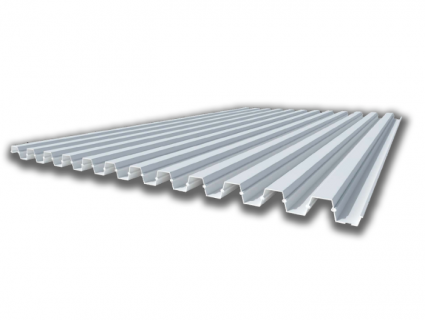 PVC sheet pile differs from metal in the following characteristics:
high corrosion resistance
aesthetic appearance
color retention during operation
low specific gravity
lower cost
PVC sheet pile is not subject to corrosion and has sufficient strength. It is an environmentally friendly material that has an aesthetic design and relatively low cost compared to traditional steel sheet pile.
Coloring of the product allows the use of PVC sheet pile in landscape design not only as a structural element, but also as part of the decor. At the same time, the color of structures made of PVC sheet piles does not fade during the entire service life (more than 100 years).
Advantages of PVC sheet piles (MIAKOM GSH):
Environmental friendliness, complete absence of fungicidal effect
High wear resistance and durability
Resistance to temperature drops
Resistance to chemicals and aggressive environments
Cost-effective logistics
Ability to use lighter equipment
Reduction of construction costs
PVC sheet piles have a lower modulus of elasticity compared to steel sheet piles. It is not recommended to use them in hard soils with inclusions of boulders, clayey or dense coarse-grained soils even though solutions to this problem have been developed.
The use of PVC sheet piles is technically possible and cost-effective in the construction of hydraulic structures with a low load, in landscape design, agriculture, etc.
Application:
Bank protection walls
Expansion of waterways
Berths, piers, marinas, docks
Artificial reservoirs, irrigation and decorative canals
Terraces and retaining walls up to 2 meters high
Anti-filtration screens when constructing solid waste landfills
Storage of fertilizers in agriculture
Flood protection
Stabilization and strengthening of slopes
MIAKOM Company is specialized in manufacturing of PVC sheet piles MIAKOM GSH and development of solutions for projects of various complexities.