OUR FIRST 30 YEARS. 1991-2021
Both Simon Woods and David Beglin had worked as
Architects in Kenya for 15 years before the formation of
Beglin Woods in 1992.
"Within a week of forming the practice, we were awarded
the refurbishment and extensions of both the Mayfair Hotel
Nairobi and Hemingways Hotel Watamu. These Projects
led us into work for Hospitality clients and the Projects
included:"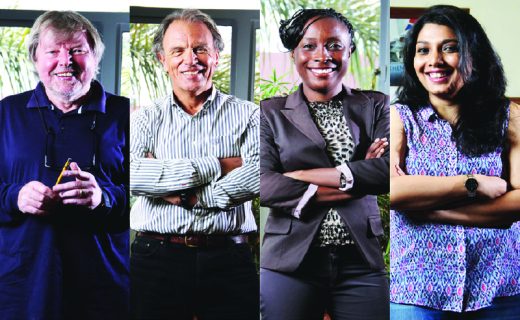 • Flame Tree Restaurant at the Panafric
• Samburu Intrepids Lodge
• Mara Simba Lodge
• Buffallo Springs Lodge
• Tortilis Camp in Ambosli
• Hemingways Watamu
Work on these projects sought to develop a strong design
and construction language for Hotels and Lodges in Kenya
and allowed us to explore and use techniques to develop the
use of local crafts, and building methods of sustainability,
including energy reduction and waste recycling.
We are still working on Hotels and Lodges, having most
recently completed.
• Crowne Plaza Hotel, JKIA
• Dusit Princess, Westlands
• Sankara, Westlands
• Avani Hotel at Capital M Westlands.
From 2000 onwards, we undertook a series of Residential
Projects. These projects included Rosslyn Ridge Housing
Developments for the US Government, Miotoni Woods
and Miotoni West Road Karen for First Assurance,
Lower Kabete Mews for Cannon Assurance, Marula
Gardens, Karen, Lone Tree Estate Rosslyn……..and many
others.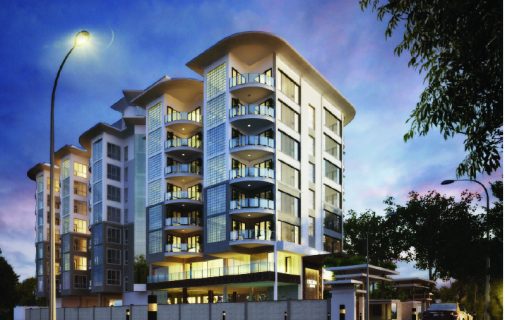 These projects continued established forms of traditional, domestic
design which had been common in Kenya for many years and
which featured the use of pitched tiled roofs, dormer windows,
stone walls, steel windows, hardwood floors and large landscaped
gardens. These projects were highly profitable investments for both
developers and current owners and are still highly sought-after
residential locations.
In recent years, there has been a move away from this style of
building design towards a more modern streamlined aesthetic. The
new Projects include: Housing at Chalbi Drive, Applecross Road,
Miotoni Road and Loresho. There has also been a big increase in
high rise high density Residential Development in the form of
Apartments for sale or rent as service apartments.
This corresponds to an increase in the middle-class and more afluent
population. These developments Must be built at an extremely high
density to justify the extremely high cost of urban land which now
exceeds 3 million dollars an acre over most of Nairobi's high end
residential areas.
These developments now offer a complete on-site community with
entertainment, retail and social facilities including cinemas, gyms,
restaurants, shops, spas and pools. They offer good profit returns to
developers.
These high end Apartments offer alternative and attractive
Residential options to city dwellers seeking comfort and security in
urban locations. We have recently completed Nova apartments on
Waiyaki Way (sold out), Dusit Princess in Westlands, and Capital M
Apartments on Muthithi Road (now converted to Dusit and Avani
Hotels).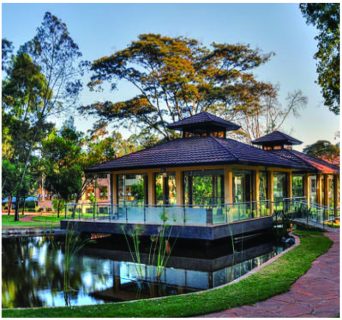 Office buildings fall into several categories. Offices for sale or rental
by developers and offices for their own use by Corporations. Office
accommodation now requires social facilities, informal meeting areas,
daycare centers, recreational areas, shops, restaurants, medical facilities,
and transport back up areas. Our recently completed building at UNON,
Gigiri is fully supplied with PV generated electricity. Our office designs
at Watermark, Karen and AWF Karen now recycle all waste for irrigation.
Industrial buildings also give us an opportunity to develop
alternative solar energy systems on the large roofs, togeather
with wastewater recycling and disposal systems.
Since we started Beglin Woods in 1992, we have been fortunate
to be asked by generations of clients to assist with their building
development projects. This has given us the opportunity to
work with the country's premier consultants, contractors,
subcontractors, and suppliers.
Through computers and more recently through internet
and social media, we have seen our business and associated
industries grow into a true global marketplace where virtually
anything can come from anywhere in an instant. This has
increased quality and economy greatly and many of the small
businesses we worked with 30 years ago, have now grown into
major international players
We have completed 2 press hall buildings for Nation Newspapers in
Mavoko, a Feed mill building for Bidco Nakuru and are working on
an Avocado Oil processing building in Athi EPZ.
Industrial Buildings frequently have relatively simple structures but
have sophisticated and complex plant installations often supplied
by overseas specialists.
We are completing the School of Humanities building, our 8th
Project at USIU. The Library Building, completed in 2005 is still the
Hub of the USIU complex.
Private houses are all the time becoming more sophisticated
and frequently involve state of the art security, home
automation, cinemas, pools, gymnasiums, barbeques, and guest
accommodation. We have several such houses, built and under
construction in Nairobi and in towns outside Nairobi.
Individual residences are now being commissioned more
frequently by high earning individuals, who have land in the
inner suburbs. Houses also take a long time to construct and
do not offer contractors an attractive profit margin. For this
reason, we need to come to design decisions quickly, and must
select contractors and subcontractors carefully.
Our clients and ourselves are influenced on a daily basis by
innovation in design and building components. Computer software
now assists in making building shapes and configurations that
were unthinkable even 20 years ago. We grow with the evolution of
the profession and the market.
We gratefully applaud and congratulate every individual, firm and
contractor who has kindly assisted us on our privileged journey. We
look forward to many more and better projects with everybody in
future years.
Asanteni from David Beglin, Simon Woods, Katherine Mung'au,
Kunal Patel, Kimani Muchene, Benson Odoyo, Xan Woods, John
Hangalla, Aaron Ogutu, William Shisia, Maurice Ogutu, Emma
Moraa, Justus Gichuhi, James Mwangi, Nelly Wanjiru, Samson
Thiong'o, Samwell Mburu and all at Beglin Woods Architects.